You Have 10 Minutes of Face Time With Your Doctor, Make it Work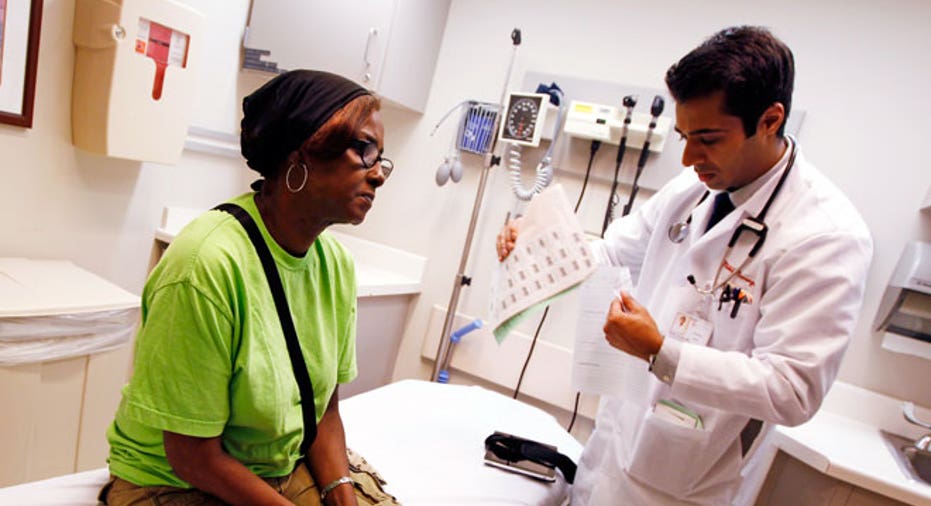 It might seem as if your doctor is heading out the door just after walking in, so it's important to take full advantage of what little face time you have to get an accurate diagnosis, necessary medical information and treatment answers.
"Doctors would love nothing more than to spend more time with their patients. But to keep our practices open, we have to see quite a few patients in a day because the reimbursement for each patient has gone down so significantly," says Dr. Michael Smith, chief medical editor at WebMd. "But that doesn't mean you can't get excellent medical care. By being prepared for your doctor's visits and working closely together, you can get the most out of the time you have with your doctor."
To best utilize your appointment time, experts say you have to be your own advocate. In today's era of consumer-driven health care, you have to view the doctor as a partner in your care, and not as the sole decision maker.
Create a list of any questions and health issues to discuss with the doctor before heading to the office. "Inevitably, people always remember the question they wanted to ask after they walk out of the doctor's office," says Jeff Cutler, executive vice president and general manager of medical information website Vitals.
While it's good to be prepared with a list, don't go overboard. It's understandable that you want to ask your doctor a laundry list of questions, but Dr. Ravi Grivois-Shah, a family physician, says you should keep it to two or three top priority questions. He also says to call ahead to see if the doctor is running behind so you don't waste time sitting in the waiting room.
Cutler also advises finding out what you need to bring to the appointment, be it medication information, medical history, X-rays, or even the medical history of your family.
"To be your absolute best advocate, keep an electronic medical record," adds Smith of WebMd. "While it takes a bit of work to keep it up to date, it's a wonderful tool that can hold your medical history, medications, family history, and more all in one place -- and can be easily shared with any of your doctors."
According to Smith, medical records can save a lot of time since you can simply hand a copy of your medications or electronic medical record to your doctor instead of spending valuable time going through your history. "You want your doctor to be 100% concentrated on you and your health at that time."
Even though you may only have a few minutes with your doctor, don't be afraid to ask questions if you talk about something you don't understand and ask for other useful resources. But at the end of the day, if you aren't communicating well with your doctor or don't feel like you are getting the best treatment, experts say it's time to find a new physician.
"If a patient likes and trusts their doctor, they are more likely to take their advice and stick to a treatment regime," says Cutler. "If you don't have a good doctor-patient relationship, it's time to assess the situation and find someone that you're more comfortable with."