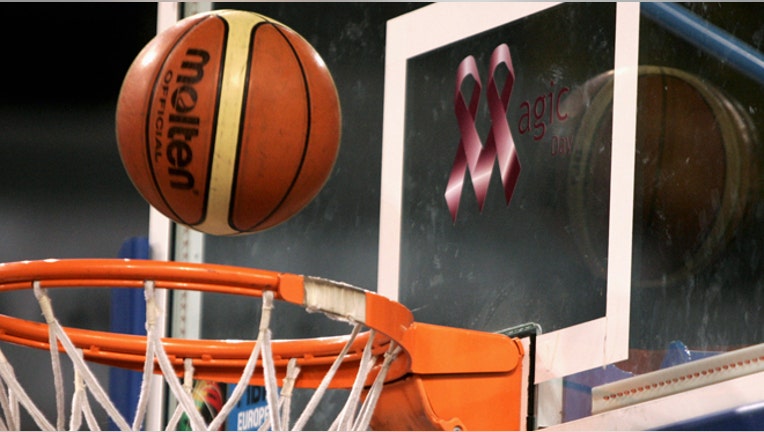 Sports franchise values are soaring, especially in basketball after former Microsoft CEO Steve Ballmer snapped up the LA Clippers for $2 billion this year. Intrepid investors looking for value may want to consider a less expensive way to buy into hoops via the NBA's minor league—the NBA Development League.
NBA Commissioner Adam Silver has publicly stated the goal of creating one NBA D-League squad for each of the NBA's 30 teams (similar to baseball's affiliated farm clubs). That means the pro basketball league is essentially IPO'ing a dozen new minor league teams, providing an opportunity for investors who have dreams of owning a sports team but may not have the opportunity to buy into the big leagues, let alone Microsoft money to do so.
Soaring Valuations
The closer ties to the NBA have already meant an appreciation in the value of the current 18 NBADL teams. The NBA's New York Knicks paid close to $5 million for their wholly owned expansion D-League Westchester Knicks team. That's a nearly 25% jump from the $4 million the Philadelphia 76ers reportedly paid just a year ago for the Delaware 87ers.
Eight D-League teams are owned by NBA parent clubs, there's one independently owned franchise, and the rest are "hybrid" ownership structures where NBA teams run and fund the basketball operations while local owners control the business and community relations aspects of running the team.
So far, the D-League is accomplishing attendance gains. The league posted a fifth straight year of increased attendance in 2013-14, up 4.6% to about 2,800 fans per game.
Newly installed NBA D-League President Malcolm Turner was hired in November from sports marketing firm Wasserman Media Group, where he ran the golf division. Turner recently sat down for an exclusive interview with Fox Business correspondent Robert Gray to talk about the opportunities and obstacles facing the league.
FBN: First off, what's the current state of the NBA D-League? And what's your vision to achieve NBA Commissioner Silver's stated goal of expansion and affiliation?
Turner: The league is healthy; we're in a great position.  We're at an all-time high with 18 teams; two new teams this year and increasing alignment with NBA teams and owners. The corporate business is strong, a record 19 partners (league wide sponsors), nine teams with jersey partners (logos on players' uniforms), the Development League will be part of the national broadcast platform with ESPN come 2016-17--that will be very exciting--so the prospects for growth are terrific and we're excited about that.
As for our early priorities, expansion is atop that list. The 30 for 30 model we're aspiring for, we'll spend a lot of time on that, timing, and how we go about it.
FBN: What will drive expansion?
Turner: A lot of different components. There are a lot of NBA teams voting with their feet with increasing alignment, we have additional NBA owners and local investor groups raising their hands across the country. There are markets of interest that are attractive but we're in no rush to grow. We want to take a thoughtful, measured approach to growth. We're taking the long view to build a sustainable business model for teams and owners. There have been other situations where leagues have tried to grow too fast, and that's a recipe for contraction later. We're trying to build a healthy league and there's no magic to timing…We're also looking for a marketing partner—for naming rights (for the league) and other corporate partner opportunities. Our ability to use our league for rules innovations--we're an R&D lab for the NBA (both on the court and in marketing)--it's exciting to have that ability to try things.
FBN: Is there a master plan to expand?
Turner: There's no formula. We want to give teams sufficient runway to launch. You get one chance to launch a brand, a business. If you have too short a runway it's too easy to get into that downward spiral where you never gave yourself enough time to be successful. We want to make sure we give them enough runway, we're in the right market, with the right ownership and management group. There are a lot of variables that define success but those are some we're looking at.
FNB: What does Steve Ballmer's $2 billion buy of the L.A. Clippers mean for the D-League franchise valuations?
Turner: Certainly with that type of commitment and investment, there's a growing development story in terms of how that investment can be enhanced and that's why you're seeing greater NBA team alignment within the development league to maximize that investment and others that are being made across the league.
FBN: Do you have new tech money or other investment groups clamoring to buy a franchise or start expansion teams?
Turner: It's a nice problem to have in that we have more demand than we can fulfill right now, but again we have no designs on rushing to grow the league. We're going to do so in a thoughtful and measured way and we're going to prioritize demand to identify the right groups and markets and situations where we can be successful.
FBN: Where might the D-League expand next?
Turner: You can look at a map and there appears to be a gap in the Southeast. If you were to grow into that market economically it would probably make more sense to grow via multiple partners to help teams manage costs versus putting one outlier team in a market that from a financial viability standpoint proves difficult. That's an example of the consideration we take in.