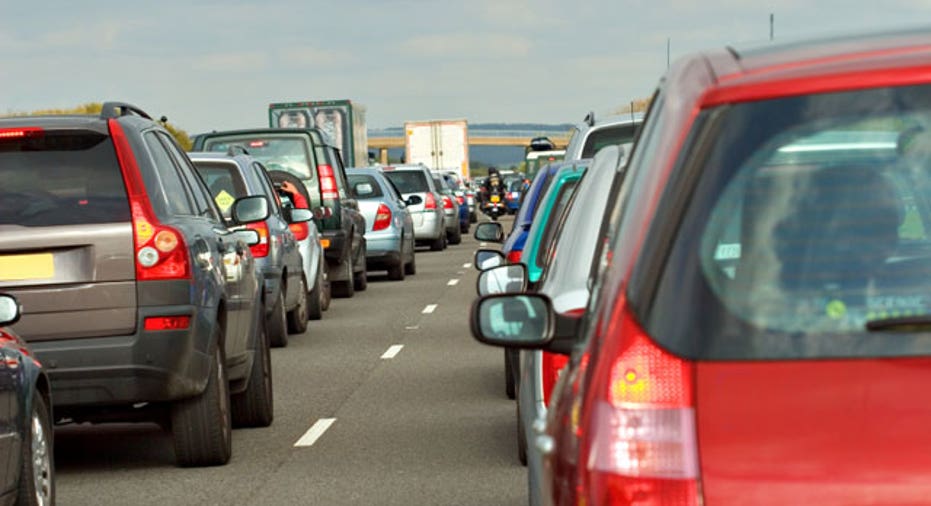 Accidents involving vehicles other than automobiles -- lawn mowers, golf carts, Zambonis -- happen all the time.
But will your auto insurance policy cover a crash that doesn't involve your car?
Chris Hackett, director of personal lines for the Property Casualty Insurers Association of America, says analysis of the circumstances will determine coverage. For example, the ownership of the vehicle and the location of the crash are taken into consideration.
Insurers must consider whether the vehicle is required to be registered for use on public roads. Usually, the answer lies in the vehicle's top speed. "Sometimes the policy language indicates if the vehicle travels under a certain speed - say 20 or 25 miles per hour - it is not required to be registered on public roads," Hackett says. That means auto insurance will not apply.
Motorized vehicles typically are excluded under homeowners insurance policies, but there is limited coverage if they are not required to be registered for use on public highways, Hackett says. Often, this limited insurance coverage applies to lawn-maintenance vehicles.
Off-road vehicles are another matter. Here's more on dirt cheap car insurance for off-road vehicles.
Golf carts and lawn mowers 
Auto liability insurance will cover golf carts, but is typically limited to rented vehicles, Hackett says. However, "there are no rules that are universally applicable, and policies do vary by company."
If you own your own golf cart, American Family Insurance will insure it. "Each golf cart would have its own policy, and each golf cart is written on a miscellaneous vehicle policy -- the same policy where we write campers, motor homes and snowmobiles," says spokesperson Janet Masters. "So it's not our private passenger auto policy, but it is a type of auto policy."
For tips on golf cart safety, here's the University of Missouri's "Guidelines for Safe Operation of Golf Carts/Utility Vehicles."
Home insurance policies generally cover liability and physical damage for riding mowers, as long as the mower is used to care for your residence, is not driven off the premises, and is not licensed for road use.
"A riding mower can also be insured as a miscellaneous vehicle on its own policy for more comprehensive coverage," Masters says. American Family offers the same type of coverage for Bobcats, which are vehicles used for digging.
The Barbie car
Homeowners can also buy policy endorsements for "incidental low-power recreational motor vehicles," Hackett says. These can include children's toy cars.
"This particular endorsement goes on your homeowners insurance policy and provides liability coverage for, say, a toy vehicle, like a kid's miniature Jeep. If he hits the neighbor's 2-year-old, the liability coverage in the endorsement would take effect. It does have a limit, however. The low-powered vehicle cannot exceed 15 miles per hour, and cannot be a motorized bicycle, moped or motorized golf cart."
Christopher J. Boggs, education director for Insurance Journal's Academy of Insurance, says as long as the policyholder's children are at home while operating the toy vehicle, home insurance will cover any bodily injury or property damage the children cause.
"However, once the Barbie Jeep leaves the insured location, liability protection ceases," he says. "This little vehicle races along at about 10 miles an hour and could really do some damage if she ran over the neighbors or their kids. If sued for these injuries, not to mention the parental emotional distress suit that would certainly accompany it, an unendorsed homeowners insurance policy would provide no protection."
For an overview of insuring children's vehicles, see "Toys or Vehicles?" from the American Association of Insurance Services.
The original article can be found at Insure.com:You crashed a what?!