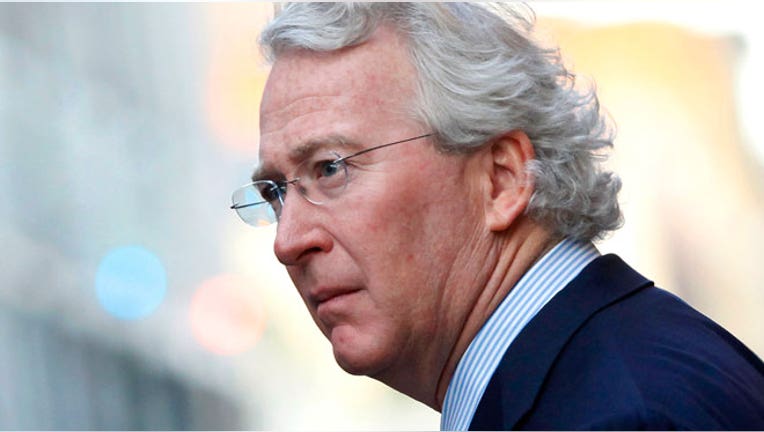 Embattled natural gas producer Chesapeake Energy (NYSE:CHK) succumbed to shareholder pressure on Monday by agreeing to add four new independent directors to its board of directors.
The announcement sent beaten-down shares of the Oklahoma City-based company jumping about 3%.
Chesapeake said four existing board members will resign and one will retire, paving the way for the insertion of the new directors. Aubrey McClendon will be allowed to stay on board as CEO, but agreed to relinquish his chairmanship.
The pact comes with the company's two largest shareholders: Southeastern Asset Management and billionaire activist investor Carl Icahn. The two sides are also nearing an agreement on an independent non-executive chairman.
"We greatly appreciate the substantial contributions of all of our directors, but recognize our shareholders' desire for change," Pete Miller, Jr., Chesapeake's lead independent director, said in a statement.
Chesapeake has been hit with a number of corporate-governance controversies, including conflict-of-interest issues surrounding McClendon, that led to the changes announced on Monday. The energy company is also struggling with mounting debt and slumping natural gas prices.
"I am fully supportive of these measures and remain focused on executing Chesapeake's strategy," McClendon said. "I look forward to working with our new directors to continue creating substantial shareholder value from the extraordinary set of assets Chesapeake has acquired and developed in recent years."
Icahn or a designee from his firm are set to join the board, while Southeastern plans to propose three of its own independent directors.
"We appreciate the board's willingness to listen to shareholders and to respond appropriately," Icahn said. "Under Aubrey's leadership, Chesapeake has assembled great assets and I am confident I can help the company create significant shareholder value from these assets."
Shares of Chesapeake increased 3.34% to $16.10 early Monday. For the year, the shares have tumbled about 30% as of the end of last week.