'Yelp' Us How You Really Feel Under California Bill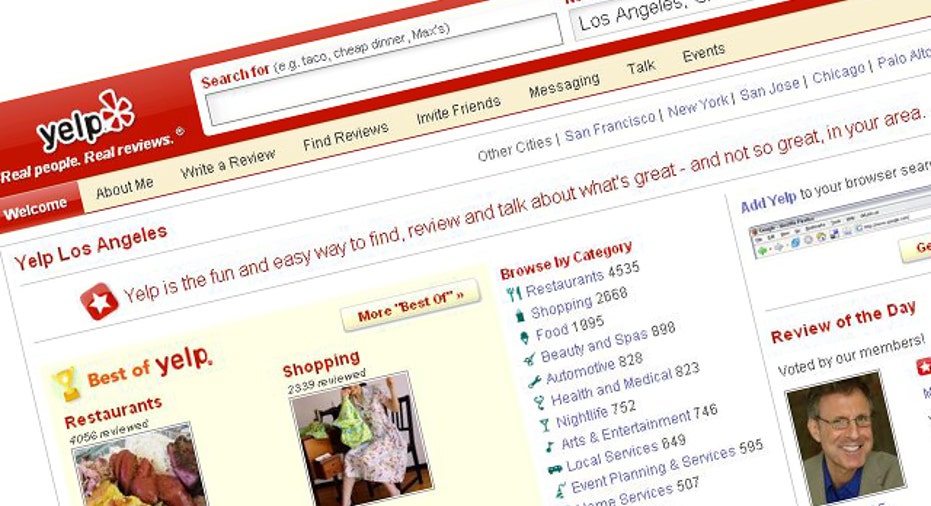 Consumers in California wanting to wage a war of words against businesses they are unhappy with may soon have greater protection under state law.
A bill moving through the legislature in the Golden State provides legal protection for consumers who post their opinions online. The Los Angeles Times reports that AB 2365, from Assembly Speaker Emeritus John A. Perez (D-Los Angeles) makes it illegal for businesses to require consumers to agree not to post negatively about their experiences online.
The bill was introduced in February and has faced little opposition, passing the Assembly Judiciary Committee earlier this month. This comes as lawsuits based on Yelp (NYSE:YELP) and other online reviews have been sweeping the country in Washington, D.C., Utah, New York and more.
Domenic Romano, New York City attorney and founder at Romano Law PLLC, says California gets "five stars" for taking a step in the right direction as far as consumer protections are concerned.
"This protects the integrity of consumer reviews online," Romano says. "California has led the way in a lot of consumer protection initiatives, and with the amount of attention its getting, it may only be a matter of time before Congress puts something in place on a federal level."
That being said, Romano feels businesses should have the right to unmask those who post false online reviews with the intention of hurting competitors.  This notion was upheld in a Virginia Court of Appeals, which requires Yelp to do just that.
"There are some businesses that are unethical and will stamp out any kind of negative comments, whether they are legit or fraudulent," he says. "However, the rights of consumers to post their experience and opinion should not be stifled," he says. "This bill would help to protect consumers' free speech."
It's not uncommon for companies to sneak in terminology online, hoping that consumers will click "I agree" without realizing what is in the fine print, Romano says. A recent example is the General Mills controversy over the company changing its online legal terms essentially waiving consumer rights to participate in class action suits if customers participated in online forums or downloaded coupons on the web. The company changed its terms back after backlash from customers.
"The recent General Mills controversy and public backlash surrounding changes to their online terms and conditions is a reminder of the true power of the consumer," Romano says.