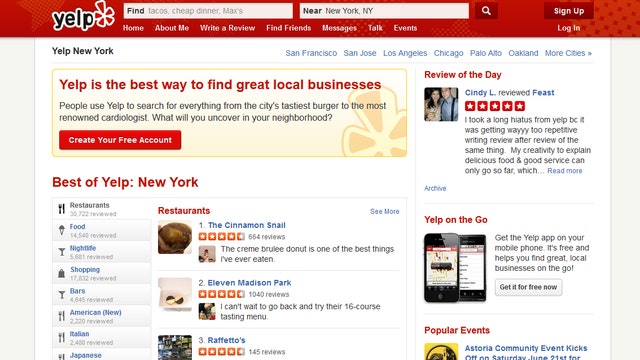 In an interview with FOX Business's Maria Bartiromo, Yelp chairman (NYSE:YELP) and PayPal co-founder Max Levchin spoke about his companies, including his new bill financing startup Affirm and explained why we are seeing sky high valuations at startups like Uber and WhatsApp.
Affirm aims to help users manage bills and prevent credit card debt. Instead of paying for an item in full, the startup breaks up the cost into monthly payments.
"Ultimately credit card companies are going to have to change," Levchin says. Millennials "don't trust it, They've seen what it did to their parents in the 2008 crisis."
"The opportunity to let people invest in their future self with a system like Affirm is enormous," Levchin predicts.
Levchin was a part of the team that sold PayPal to eBay (NASDAQ:EBAY) in 2002, but in recent months, activist investor Carl Icahn had been advocating for a spin-off. "I was glad that I wasn't anywhere near it," Levchin says, adding that he is not sure which side he would have been on.
PayPal was also in the news after its president, David Marcus, announced that he was leaving for Facebook earlier this month. Levchin says he was "saddened" by the departure and that Marcus was the "first breath of really strong entrepreneurial air into the company."
As chairman of Yelp, Levchin is optimistic that the company will continue to have a stronghold on local.
"They are the hub of the consumer assessment of local businesses," Levchin says. "The team there is awesome."
Yelp's stock has risen 142% in the past year.
Although there has been much chatter about sky high valuations at startups, Levchin does not think we are in a bubble. He sees opportunities in healthcare, education and consumer finance to take advantage of the "inefficiency of huge corporations" and disrupt the industries.
"They are aiming at trillions of dollars worth of money," Levchin says. "Valuations attached to big infrastructure disrupting companies like Uber are probably fair."