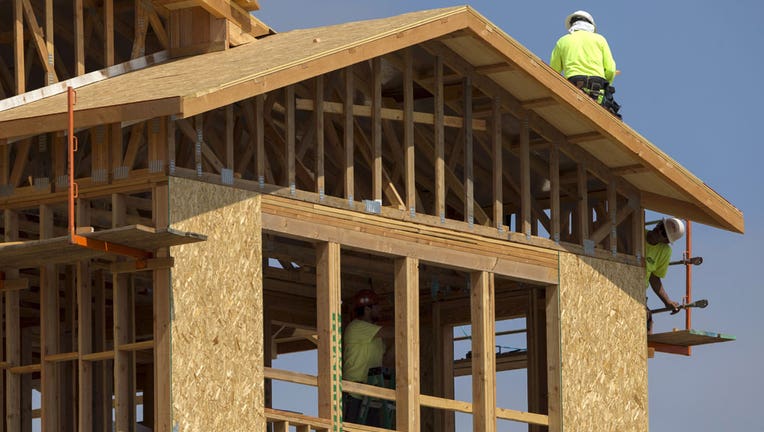 Federal Reserve Chair Janet Yellen took some people off guard last month when she gave a downbeat assessment of the U.S. housing market.
"It remains very depressed, housing starts below levels that seem consistent with underlying demographics," said Yellen in response to a question during the press conference following the September meeting of the Fed.
She added, "especially in an economy that's creating jobs and we have lots of people who are still doubled up and demand for housing should be there and should materialize as the job market improves and income growth improves."
The problem is it's not materializing fast enough to give the U.S. economy the extra boost it needs. The number of new households being created (which by definition means occupied homes or apartments) has exploded past the number of homes being built, as observed by Yellen's predecessor Ben Bernanke during a recent appearance on FOX Business Network's Mornings With Maria.
"I mean, right now, in fact, housing construction is below the level needed to provide shelter for a growing population." Last year, 2.2 million new households were formed compared to 884,000 new housing units, according to government data provided to FOXBusiness.com from the Hutchins Center on Fiscal and Monetary Policy at Brookings, where Bernanke is a Distinguished Fellow in Residence. Longer term the data is also coming up short, from 2009 to 2014, there were 5.9 million new households formed and 4.3 million new housing units completed.
And through the 2Q 2015, home ownership for households under 35 was ranked the lowest at just 35% compared to78% for the largest segment, households ages 65+ years, according to the Department of Commerce's Census Bureau.
"It hasn't become a problem but it will soon be one," said David Crowe, chief economist at the National Association of Home Builders (NAHB), during an interview with FOXBusiness.com. Typically housing leads out of a recession, fueled by low interest rates, which have remained near zero since 2008.
However, the U.S. is not seeing that for several reasons, notes Crowe. Financing is still hard to obtain for developers and builders, especially among community banks that got burned during the financial downturn. Also, more individuals, especially older millennials, are choosing apartments as evidenced in U.S. existing home sales in September, which rose 4.7%.
"These households either can't or don't want to own." observed Crowe.
Apartment dwellers may be keeping a lid on economic growth. Every single-family house built equals one year of work for three people, according to the NAHB. Plus, you have mortgage lending, which benefits the banks and other big ticket purchases such as appliances and furniture. Not to mention taxes.
Although the recovery is slow, Crowe is optimistic housing will turn a corner. "Damage to the economy and housing [during the financial crisis] was severe; it's just taking longer to rebound."