Yak-Gear Capitalizes on the Growing Paddle-Sport Market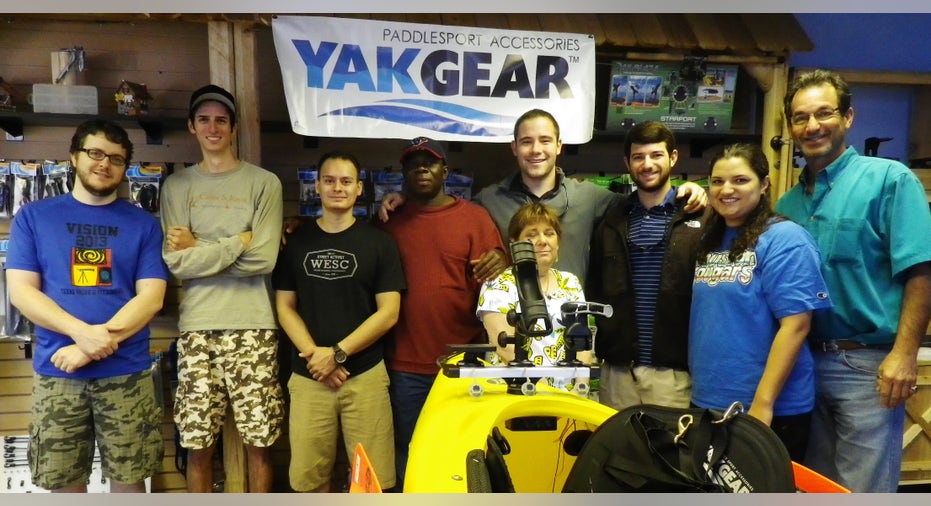 Small Business Spotlight: Yak-Gear
Who: Bill Bragman
What: A paddle-sport accessories supplier
When: 2007
Where: Houston, Texas
How: Yak-Gear founder Bill Bragman, who had built up sales experience running auto dealerships, launched the kayak and paddle-sports accessories company with his son and his son's best friend when they were still in high school. Once they graduated with degrees, they returned to help run the business, which works with a number of the major sporting goods companies like Academy, Dick's, Cabela's and Sportsman's Warehouse, says Bragman.
"We make it very easy to take these accessories from A to Z," says Bragman, touting the company's helpful, instructive packaging with installation instructions and tips. "We want to help the customer complete their adventure."
Yak-Gear offers approximately 125 different products, says Bragman, which are assembled in the company's Houston warehouse. Bragman funded Yak-Gear himself, and now employs 17 people.
Biggest challenge: Bragman says that the biggest obstacle was building a company around an audience that was initially very small. "Probably 10 years ago, kayaking was a very niche sport. Now paddle sports have exploded!" says Bragman, estimating that between 10% and 15% of all Americans participate in the sports on a yearly basis.
One moment in time: "I'm proudest of the fact that the three people who started the company -- me, my son and his best friend -- we still work together. They were in high school at the time, went to college, got degrees and now we work side by side."
Best business advice: "Make products that you're willing to use! We do that with everything that we do. If you saw my personal kayak, you would be amazed at everything that is on it," says Bragman.
Quote from the owner: "I am very sales-oriented, so in basically all of my training through the automobile industry, I've reached a place where I don't really ever hear the word no. No just means I haven't given enough information for someone to say yes."