Yahoo's New CEO Mayer Lured From Google With Up to $60M Pay Package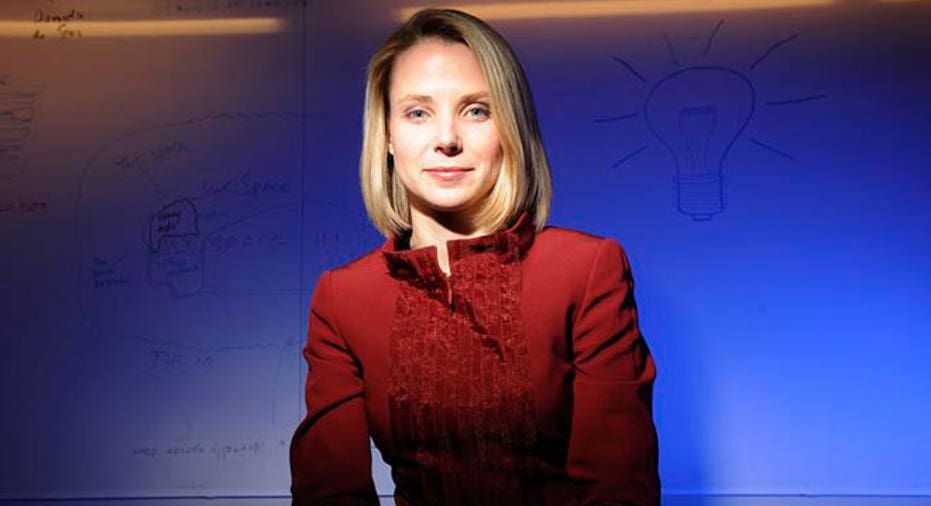 Yahoo! (NASDAQ:YHOO) lured its new chief executive officer Marissa Mayer away from Internet rival Google (NYSE:GOOG) with a compensation package that will pay her at least $60 million over the next five years, according to regulatory filings released Thursday.
Mayer, who joined Yahoo! on Tuesday after 13 years with Google, gets an annual base salary of $1 million subject to an annual review. She'll also be eligible for an annual bonus worth 200% of that base salary.
Mayer, 37, will also get $12 million in stock that will vest over three years: $6,000,000 of the equity award will be granted as restricted stock units, and the other $6,000,000 as a stock option, which will vest over 2 1/2 years, subject to satisfaction of performance criteria, according to the filing.
In addition, Mayer is getting a one-time retention stock award that will vest over 5 years that could be worth $30 million. Half of that will be granted as restricted stock units on July 26, 2012 vesting over five years, and the rest in the form of a performance-based stock option that is expected to be granted in November 2012.
And to partially compensate her for salary lost by leaving her job at Google, Mayer will get $14 million in restricted stock units.
According to the filing, if Yahoo! terminates Mayer's employment without cause or if she terminates her employment for good reason, Yahoo! "will offer her severance benefits similar to the benefits it provides to other senior executives of the company at the time of her termination."
The package is similar to those paid to Mayer's predecessors at Yahoo!: Carol Bartz, who was fired last September, and Scott Thompson, who was forced to step down earlier this year after admitting he had embellished his credentials.
Mayer was employee number 20 at Google and was instrumental in introducing a number of the search engine giants key innovations.
She has her work cut out for her as Yahoo! has struggled to define itself in recent years after emerging as a pioneer in the Internet services sector a decade ago.