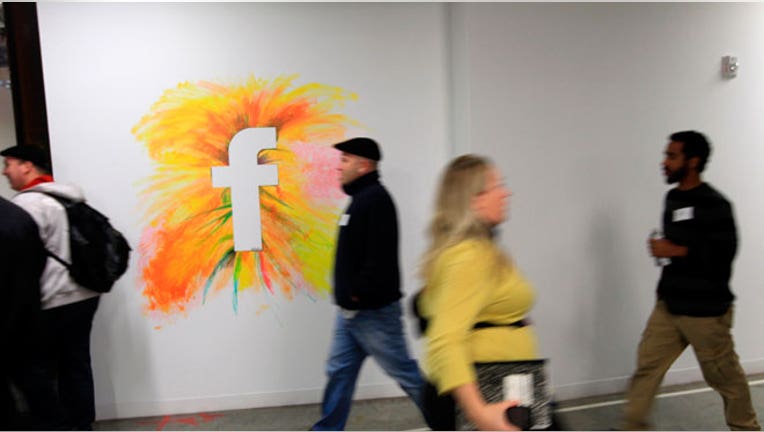 Yahoo (NASDAQ:YHOO) has sued Facebook for infringement of 10 patents that include methods for advertising and other social technology tools such as instant messaging.
The patents involve how Facebook posts ads, privacy, including click fraud, and social technology such as email, which Yahoo called "vitally important" to the social network.
The social media giant said it learned of Yahoo's suit simultaneously with the media and will defend vigorously against what it called "puzzling actions."
"We're disappointed that Yahoo, a longtime business partner of Facebook and a company that has substantially benefited from its association with Facebook, has decided to resort to litigation," a company spokesperson told FOX Business in an email.
The suit, filed in San Jose, Calif., federal court, comes as CEO Mark Zuckerberg's Facebook readies for one of the world's most-hyped initial public offerings.
The company filed paperwork late in January for a $5 billion IPO, which puts it ahead of World Online's $2.8 billion offering in March 2000 and Google's (NASDAQ:GOOG) $1.9 billion IPO in 2004.
In the Securities and Exchange Commission filing, Facebook said it generated some $3.71 billion in revenue in 2011, a year-over-year increase of 88%. Its profit climbed 65% to $1 billion.
The company said it had 845 million active monthly users as of the end of last year. Since its service is free for them, it makes most of its money from advertising.
Yahoo said it has a long history of innovation, having filed thousands of patents since June 1997, and felt compelled to seek redress in federal court since the matter with Facebook remains unresolved.
"We are confident that we will prevail," the company said.
Yahoo said it spends hundreds of millions of dollars in research in development each year, including $3.3 billion from 2008 through 2010. It attributed new technologies and patents to its 700 million monthly unique visitors.
Yahoo attributed a large part of Facebook's growth over the years to its patented technology, including the social giant's popular news feed, which Yahoo said is directly linked to infringement of  its customization patents.
The suit marks the first major legal battle among social technology giants and adds to a host of patent-litigation suits seen across the smartphone and tablet sector.