Yahoo Scores 4Q Beat in Mayer's First Full Quarter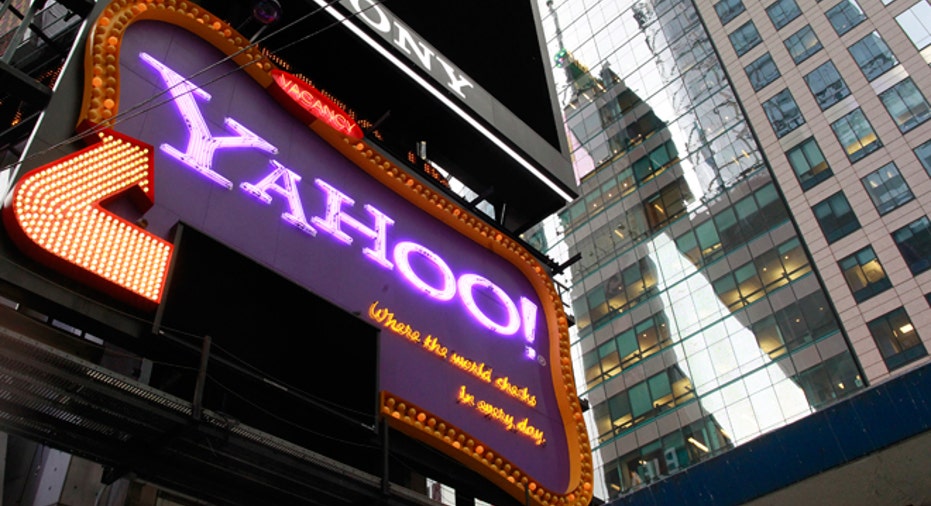 Yahoo (NASDAQ:YHOO) revealed stronger-than-expected fourth-quarter results on Monday in the Internet company's first full quarter under new CEO Marissa Mayer.
Shares of Yahoo initially jumped 4% in after-hours trading on the earnings beat before paring those gains a bit.
The company said it earned $272.3 million, or 23 cents a share, last quarter, compared with a profit of $295.6 million, or  24 cents a share, a year earlier.
Excluding one-time items, Yahoo earned 32 cents a share, besting consensus calls from analysts for 28 cents.
Revenue rose 1.6% to $1.35 billion, topping the Street's view of $1.2 billion.
Excluding traffic acquisition costs, revenue increased 4% year-over-year to $1.22 billion.
Paid clicks, which measure the number of clicks on sponsored listings appearing on Yahoo and affiliate sites, jumped 11% year-over-year and 8% from the third quarter of 2012.
Yahoo also said its price-per-click inched up 1% from the year before, but fell 2% sequentially.
Mayer said she is "proud" of Yahoo's fourth-quarter and full-year results, pointing to the first annual revenue growth in four years and efforts to grow the company's executive team and mobile offerings.
"We achieved tremendous internal transformation in the culture, energy and execution of the company," she said.
Mayer, who joined Yahoo to much fanfare from rival Google (NASDAQ:GOOG) in July, has preached a return to the company's "roots" as part of a broader turnaround effort.
The company's fourth quarter net income was hurt by $99.5 million in charges tied to closing down its Korean business.
Yahoo said it shelled out $1.5 billion during the fourth quarter to buy back 80 million shares, capping off a year that saw the company repurchase 126 million shares for $2.2 billion.
Still, Yahoo added a significant amount of cash to its balance sheet, with its cash and investments in marketable debt securities soaring to $6 billion at the end of 2012 from $2.5 billion at the end of 2011.
Shares of Sunnyvale, Calif.-based Yahoo initially rallied more than 4% in extended trading Monday evening and were recently up 2.86% to $20.89. The stock had underperformed the broader markets of late, rising just 2% so far in 2013 compared with a  5% jump of the S&P 500.