Yahoo Pitching Minority Stake to Private-Equity Firms, Sources Say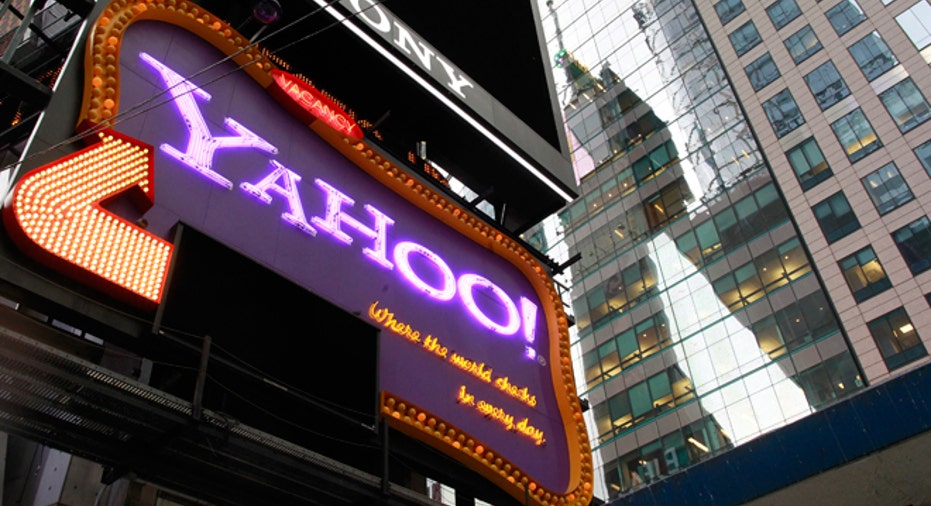 Yahoo is pitching private-equity firms on an arrangement in which they could take a minority stake in the internet company while effectively gaining control, people familiar with the matter said.
The "leveraged recapitalization" idea is one of several options on the table for Yahoo, which has been pursuing strategic alternatives in earnest since September, when the board ousted its chief executive.
Some people cautioned that it was still too early to make a decision on Yahoo's fate, and the leveraged recapitalization is only one of several options being discussed.
One possible scenario would have a private-equity firm take about a 20 percent stake in the company in exchange for an infusion of equity and bank debt, which would recapitalize Yahoo's balance sheet, people familiar with the matter said.
A recapitalization could enable the company to pay shareholders a dividend, though it is unclear if a dividend payment is anticipated. Also, this option may disappoint some shareholders who have been hoping for a sale of the whole company.
The possible 20 percent stake would align with the approximately 10 percent stake that Yahoo cofounders Jerry Yang and David Filo already own to form an ownership block, the people said. After a stock buyback, part of the scenario under consideration, the 30 percent stake could turn into a 40 percent or 45 percent stake, the people added.
As a result, Yahoo's financial advisers are telling private-equity firms that the leveraged recapitalization and buyback are a way to possibly gain control of Yahoo without having to acquire the whole company, people familiar with the matter said. Yahoo's market capitalization is currently about $19 billion.