Yahoo Investors Tighten Screws as Patience Thins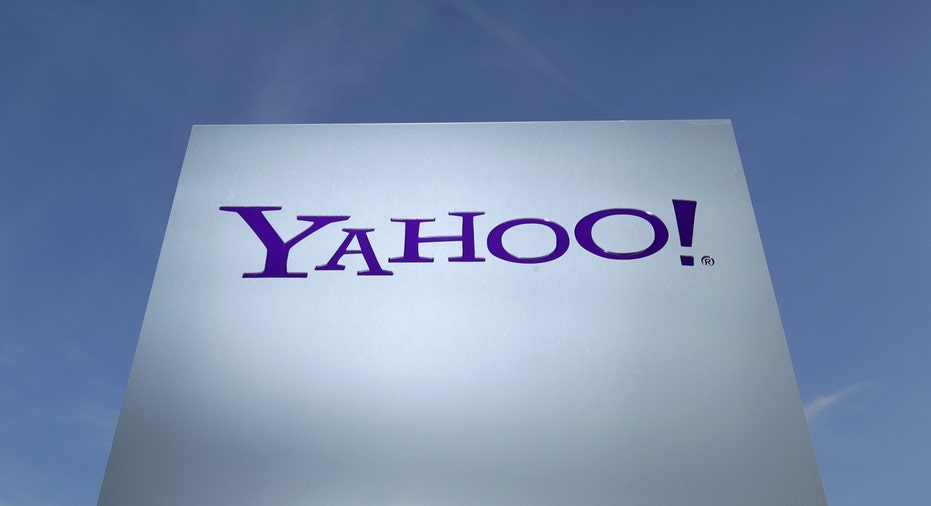 Yahoo is facing new pressure from investor groups who oppose giving Chief Executive Marissa Mayer more time to show progress on her turnaround.
Canyon Capital Advisors, a Los Angeles investment firm that ranks among Yahoo's 15 largest shareholders, sent a letter to the board on Friday urging it to find a buyer for its core Internet business or the entire company, according to a document reviewed by The Wall Street Journal.
Another Yahoo investor, New York hedge fund SpringOwl Asset Management, is proposing a new plan to slash the company's workforce by 75%, replace Ms. Mayer with an operations-focused CEO and bring in a strategic partner to help Yahoo navigate the tax issues surrounding its Asian assets.
Investor dissent is mounting in the wake of Yahoo's announcement last week to shelve a plan to spin off its shares in Alibaba Group Holding due to potential tax risks and instead explore a spinoff of its core Internet business. If the company proceeds with that plan, the maneuver could take more than a year, extending a turnaround attempt that has so far failed to produce signs of growth.
Ms. Mayer said Wednesday she would announce a more detailed reorganization plan next month.
Without a clear strategy from management, some investors are sending their own proposals to Yahoo's Sunnyvale, Calif., headquarters to pressure the board to set a more precise course.
A Yahoo spokeswoman declined to comment.
The wide variance between the proposals put forth by Canyon Capital, SpringOwl and Starboard Value, the activist investor who has pressured Yahoo over the past year, highlights the different directions the Internet business could go if it chooses to abandon Ms. Mayer's turnaround.
"I disagree with this notion that Yahoo can't be fixed," said Eric Jackson, managing director of SpringOwl, which has $300 million in assets under management, including an unspecified stake in Yahoo.
Mr. Jackson said he has sent Yahoo's board a 99-page slide presentation which details a plan to turn around the struggling Internet business by slimming it down and focusing on a few areas where the company excels, such as its sports and finance sites.
He proposes cutting as much as $2 billion in annual costs by laying off 9,000 of the company's 11,900 employees and contractors, eliminating perks like free food, selling its iconic headquarters and leasing back only the office space it needs.
The investor is calling for new management, led by an executive with strength in operations, and suggesting that a strategic partner buy a stake in Yahoo through a private investment in public equity, or PIPE, deal and act as an adviser on the tax issues tied to its stakes in Alibaba and Yahoo Japan. Liberty Media, the investment group led by John Malone, would be an ideal partner, Mr. Jackson said.
Liberty Media didn't immediately respond to a request for comment.
Mr. Jackson estimates Yahoo could fetch about $6 billion if it sold its core business today. With cost cutting and improvements to profitability, he predicts it could eventually be acquired for more than $24 billion.
SpringOwl isn't a major shareholder in Yahoo, but Mr. Jackson said he has met with several of the company's largest investors to build support for his plan. He hopes to pressure Yahoo's board publicly, using his 67,000 Twitter followers, but will also consider waging a proxy fight.
Any proxy challenges would have to be filed by March 26, according to a Yahoo filing.
A separate challenge is emerging from investors who want Yahoo to sell now. In its Dec. 11 letter to Yahoo's board, Canyon Capital, which owns about 10 million shares, or 1.1% of the company, criticized directors for failing to prepare a backup plan to the Alibaba spinoff.
"Requiring shareholders to continue to wait for definitive action for another year or more -- and extending the tenure of senior management -- while the company evaluates this reverse-spin is simply unacceptable," the investor wrote in its letter.
Instead of giving Ms. Mayer more time, Canyon Capital is pushing for an immediate sale of all or parts of Yahoo's business. The firm is particularly concerned that Yahoo didn't include "any clear details in terms of analysis, process or timing" with its announcement.
Canyon's call to sell the business echoes a recent push by activist investor Starboard, which last month urged Yahoo to halt its Alibaba spinoff and find a buyer for the Internet business.
Starboard hasn't yet issued a public response to Yahoo's new proposal to spin off the core business and didn't immediately respond to a request for comment.
(END) Dow Jones Newswires