Yahoo Chairman Voices Support for CEO Bartz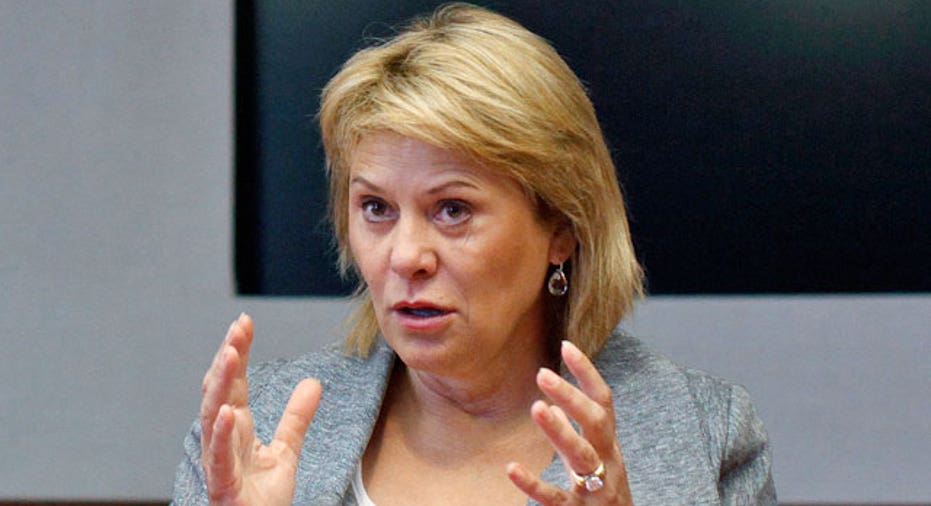 The chairman of Yahoo Inc voiced support for Chief Executive Carol Bartz, who has become a lightning rod for criticism as the company struggles with stagnant revenue growth and a rift with its Chinese partner.
Yahoo's efforts to mount a turnaround remain a work in progress, said Chairman Roy Bostock at the company's annual shareholder meeting Thursday.
But he said he was confident that the company was headed in the right direction and that Bartz had put Yahoo on a "clear path forward to accelerated revenue growth."
In recent weeks, there have been speculation and reports in some technology blogs that Yahoo might be looking to replace Bartz, who has about 18 months remaining on her contract.
In her more than two years as CEO of the Internet company. Bartz has cut costs and boosted profit margins but has made scant progress reviving revenue growth.
Investor frustration spilled into Thursday's shareholder event, when one attendee lashed out during the open question portion of the meeting and attacked the company's record.
"It's time to speak up and demand some change," said the attendee, who described himself as a personal investor and an adviser to institutional investors owning "millions" of Yahoo shares.
"The tone of this meeting, you would think the stock is at a 52-week high. You would think that the stock hasn't languished for three years, despite the market and Internet peers exploding," he said, calling for the company to replace Bartz as CEO and to consider breaking up or selling the company.
Bostock said that the board is "very supportive" of Bartz and Yahoo's management team.
Yahoo's stock is up roughly 24 percent since Bartz took the reins in January 2009. During the same period, the Nasdaq and the Dow Jones Industrial Average have gained roughly 70 percent and 43 percent respectively.
Shares of Yahoo were down 1.7 percent at $14.97 in afternoon trading.
Yahoo said at the meeting that at least 90 percent of shareholders had voted in favor of new one-year terms for all members of the company's board of directors, save for Bartz and Bostock, who received roughly 80 percent of the votes cast.
Yahoo is one of the most popular destinations on the Web, but the company is facing increasing competition from social networking service Facebook and continuing pressure from search leader Google Inc.
Earlier this week, research firm eMarketer projected that Facebook would overtake Yahoo this year to collect the biggest slice of online display advertising dollars in the United States.
Yahoo's management and board have also come under fire from the company's handling of its relationship with China's Alibaba Group, in which Yahoo owns a roughly 40 percent stake.
The rocky relationship between the companies came to a head last month when it was revealed that Alibaba had abruptly handed Alipay -- one of Alibaba's crown jewels -- to a company controlled by Alibaba founder Jack Ma. Alibaba has said the transfer was necessary to comply with new Chinese regulations that restrict foreign ownership in e-payment companies.
Bartz reiterated a recent joint statement issued by Yahoo, Alibaba and Japan's Softbank Corp -- which also owns a stake in Alibaba -- that the three parties were making progress towards an agreement regarding Alipay.
And she defended the company's progress under her watch.
"Companies don't turn around just because somebody wants them to turn around. They turn around through hard work," she said, citing a revamping of the company's technology infrastructure and cost-saving moves such as a search deal with Microsoft Corp . (Reporting by Alexei Oreskovic; editing by John Wallace and Gerald E. McCormick)