Yahoo CEO Doubles Maternity Leave – But is it Too Little, Too Late?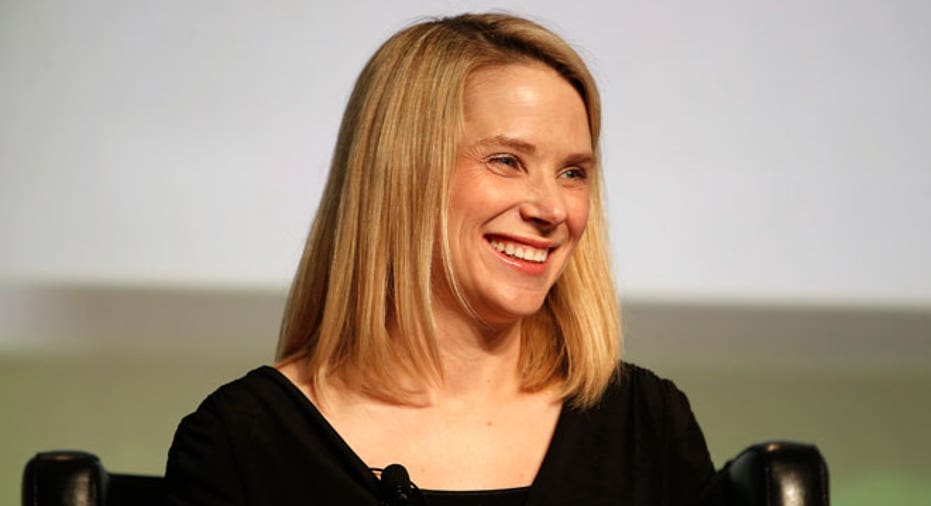 Looks like Yahoo!  CEO (NASDAQ:YHOO) Marissa Mayer is extending an olive branch, of sorts. Two months after announcing the end of the employee work-from-home program, Mayer rolled out enhanced benefits for new parents.
The Sunnyvale-Calif. based company will give mothers up to 16 weeks of paid maternity leave, which also applies to adoption, foster child placement and surrogacy. New fathers will have eight paid weeks of leave and all new parents will get a $500 cash bonus to buy new products for their growing family, a company spokeswoman confirmed to FOXBusiness.com. New babies are also gifted with Yahoo-branded baby clothes.
"Over the last several months, we've introduced new benefits like free food to make Yahoos' days easier, new smartphones to encourage innovation, and updated computers to speed productivity," the spokesperson said in an email message.
While the benefits plan is a substantial improvement, critics have pointed out only brings the Internet company on par with other major Silicon Valley companies.
The company isn't overlooking employees' furry family members with "perks for your pets" that include branded pet gear.
There will also be up to eight weeks of unpaid leave offered every time an employee passes a five-year milestone.
Mayer, who left Google to take the reins of Yahoo in July 2012 and seven months pregnant, took some heat for returning just two weeks after giving birth to her first child.
The move is to perhaps appease the workers that were up in arms months ago when she formally ceased the telecommuting program at Yahoo, says Cliff Courtney, chief marketing officer at Zimmerman Advertising.
"It's great what she is doing, but it's always better when it happens as an independent thing and not as a bypath or damage control," Courtney says.
Days after Mayer told employees they had to start showing up at the office every day, reports came out she had a nursery built into her office, while the company did not comment on the reports, the damage was done.
"I think what Sheryl Sandberg is doing with 'Lean In' is more inspiring for working moms, with corporate benefits and personal purpose," he says. "A level five leader [like Mayer] does not create an advantage for herself that will create scrutiny from the very people whose career she must lead. When you get in the power chair, be the one to share it, not own it."
Career coach Roy Cohen says Mayer needed to make a move like this to "soften the blow" they dealt to employees after the controversial decision to end the work-from-home program.
"She needed to do this, and these policies are really easy to implement," Cohen says.
And with so much focus on these issues and benefits surrounding parents, he says it is only a matter of time before those without families speak up and ask Yahoo for more.
"Steps like this do a lot to enhance the employee experience," he says. "But these are all policy changes for new parents. What else is she doing to support employee commitment to engage?"
Bottom line, the happier workers are, the better off the company will be, Courtney says.
"Profit chain shows time and again: If you galvanize your workforce, they will galvanize your customers."