Xero vs. QuickBooks: The Battle for Your Small Business Accounting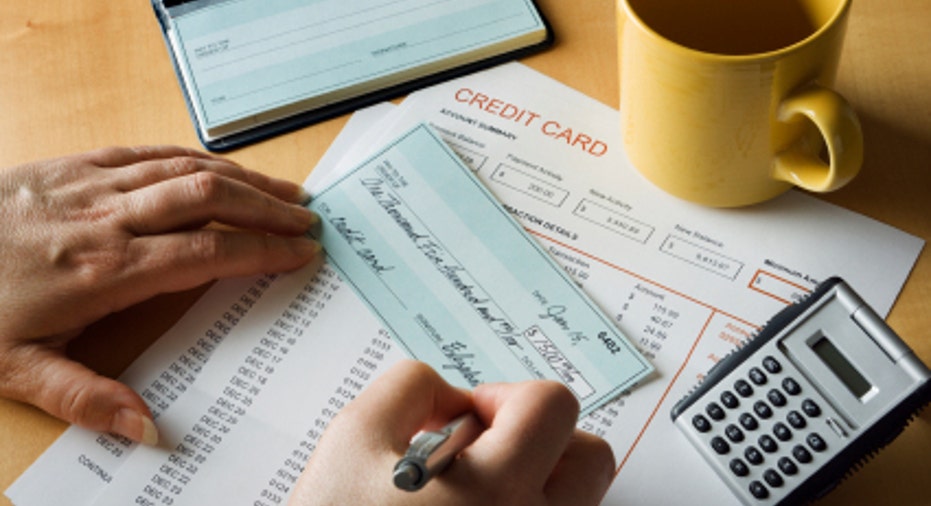 You are running your small business, but sometimes it seems more like it's running you, as you spend more and more of your time doing administrative work, rather than the things you love. Often, nothing is more straining than maintaining your books — which, nowadays Excel spreadsheets are replacing ledgers. Most small businesses are either chained to spreadsheets or have housed on their desktop Intuit QuickBooks.  For years, Quickbooks has remained synonymous with small business accounting.
But lately, other small business accounting apps have been cropping up ready to take that throne, each positioning themselves as an alternative to QuickBooks.
The biggest stir seems to be coming from one app — Xero. (At least it's the one that Quickbooks is spending the most of its resources trying to combat.) Haven't tried out or even heard of Xero accounting software yet? Maybe that's because you're over there stateside. As you can see in this graph, Quickbooks dominates the U.S. marketplace, while the New Zealand-bred Xero is the household name in Australia, the United Kingdom and their home country. But that six percent isn't too bad when you know that translates to 18,000 U.S. small businesses. Plus, while Quickbooks is marketing heavily to Australia, Xero is doing the same in the U.S., having moved their office to San Francisco and eyeing an American IPO for 2015.
However, while we all really like a David and Goliath story, the battle of Quickbooks vs. Xero for your small business accounting all comes down to what each can do for you. That's why today we set out to point out the differences that matter to you and your business.
What do they have in common?
Well, they're accounting apps, so quite a lot. They all come equipped with these necessities:
Online accounting
Accounts payable / accounts receivable
Banking synchronization
Invoicing
Payroll
Financial reporting
Quick view of cash flow
Bank reconciliation
Multi-currency
Document sharing
Billing management
Countless integrations and add-ons with other
See outstanding balances
Both are mobile friendly
Both you can take for Free Trials (no credit card required)
But the similarities largely end there.
More AllBusiness.com:
The Top 25 Home-Based Business Ideas10 Websites Where You Should Have Your Company Profile Listed25 Frequently Asked Questions on Starting a Business50 Inspirational Quotes for Entrepreneurs and Start-Ups
Mobile vs. Desktop
From the start, Xero was built specifically to work online in what we now call "the cloud," while Quickbooks and its Intuit friends Quicken and TurboTax are better associated with the boxed software you buy at Staples and bring home to download. While Xero has always been right at home on mobile devices. That said, QuickBooks' redesign in the last year has made the move to mobile while still retaining a familiar workflow.
Xero's mobile app (called Xero Touch) has an idiot-proof approach to its mobile-ready iteration, and it's ideal for monitoring your real-time cash flow keeping track of transactions while on the move. Xero also has a couple of really nifty invoicing and receipt-tracking features. You can create invoices with just a few clicks, as well as send them, right from Xero Touch's clearly laid-out interface. You can also snap pictures of invoices and store them within the app.
QuickBooks retains most of its desktop functions in its mobile interface, but it's an admittedly tight squeeze at times. QuickBooks Online's tablet app is feature-rich and easy to look at, but not quite as manageable on an iPhone or other smaller-screened device, compared with Xero.
Bank reconciliation made simple
One of the key differences between Xero and QuickBooks Online has to do with reconciling accounts — probably the whole reason your small business first looked for an accounting app, it's the way that you verify the accuracy of all the money coming and going from your account. It's to make sure all invoices clear in a timely fashion, and all bills are kept current, and this real-time cashflow insights lets your small business make better decisions.
Both QuickBooks and Xero come equipped with bank reconciliation, but the user experience is quite different.
Xero stands out because it allows you to match invoices and receipts with account transactions, helping you to find not only errors, but also potentially fraudulent charges, all at a glance.
Bank reconciliation in Xero consists of choosing "Reconcile Account" from the Manage Account menu in the Bank Account view. From there, you are presented with two (very logical) columns, one on the left showing bank statement line items; the right, showing transactions recorded in Xero.
When payment amounts align perfectly, they are marked with a clear green "OK" button and you simply verify the reconciling by clicking the "OK" button between matching transactions/records. Just like playing Tetris. Xero saves your small business time by allowing you to define preset codes for routine and repeat transaction types. In the event that you wonder about a transaction, you can simply click "Find Match" to search through records and reconcile the activity.
This all turns a dreaded, time-sucking monthly chore into a less-than-a-minute task.
Here's an explainer video highlighting the intuitive way reconciling works in Xero:
As we said, QuickBooks online definitely covered bank reconciliation but has a sort of search engine approach to it all.
The integrated world
As a tech-savvy small business, you not only want to be able to run your accounting on the go, but you want information to flow from your CRM (client relationship management software) to your proposal software to your project management to finally your invoicing and accounting software. Integrations are no longer a luxury, but a necessity in the app world.
Both Xero and QuickBooks offer third-party app integrations to expand functionality. Xero integrates with more than 300 third-party business apps, including integrations with third-party developers like Constant Contact.
QuickBooks Online integrates with about 60 while integrating with its own products for services such as payments and payroll. Intuit offers a smattering of a la carte apps, including eCC Cloud and Method CRM. Intuit sells third-party apps through its online store.
Both integrate with file-sharing apps like ShareFile, that allows you to, in effect, add users who are able to view and even sign and annotate certain information flowing from your QuickBooks and Xero accounts, allowing you to add other users without actually adding them.
Unlimited Access vs. Single User Access
One of the major differences between Xero and QuickBooks is the way each handles and charges multiple users, whether they may be employees using the app, managers who just want to see what's going on, accounting professionals, investors, and auditors. If you have to pay the price for each new addition, this adds up and you instead may try to find haphazard workarounds.
Xero allows unlimited access for your employees and trusted advisors like accounting professionals. Xero's basic package, perfect for freelancers, costs $9 a month. For Xero, payroll services are part of your plan, which scales up based on the number of employees you need to process each month.
In contrast, QuickBooks Online's basic version "Simple Start" allows only one user for $12.95 per month; to get access for up to three users, it's $24.95 per month; it's $39.95 a month for up to five users. As your business grows, so will your QuickBooks bill. For QuickBooks Online, payroll is a $39-a-month add-on.
Be sure to closely look at the total cost of Xero vs. QuickBooks Online to make sure it meets the needs of your business. And don't forget to consider your future needs!
What's your favorite small business accounting app?
Some say Xero is a risk because it's new, while QuickBooks is clearly the dependable giant. Others love how Xero was built inherently with mobile and the growing business in mind. If anything, we suggest you sign up for the no-credit-card-required free trials for each. Both Xero and QuickBooks online are sure to suit the specific needs of small business accounting, but only you can know which user experience and integrations will fit in with your staff and business processes. And then don't forget to come to GetApp.com to write independent user reviews on what you think!
Jennifer Riggins is a writer and content marketing queen. This Jersey girl is the marketing director at Barcelona-based GetApp business software marketplace, and she loves writing about startups in Spain.