Would Your Company Win March Madness?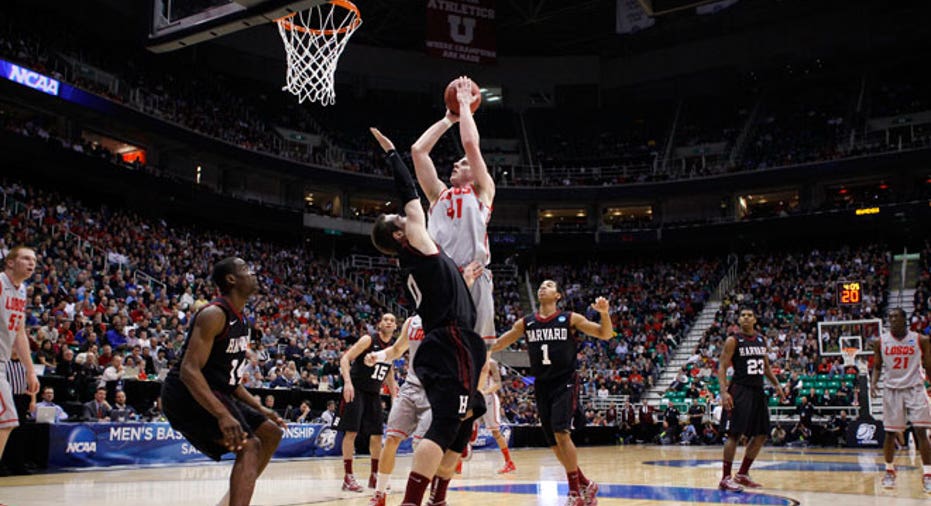 Can mashed-potato sculpting contests, mystery dinners or $3,000 vacation bonuses improve the work culture of your office? Perks like these have led marketing companies Hubspot and SEOmoz to the finals of the office culture "March Madness," beating out larger companies like Amazon and Zappos. The competition was held by OpenView Labs, the consulting branch of venture firm OpenView Partners.
FOXBusiness.com spoke with leaders HubSpot and SEOmoz to find out what sets them apart – and how you can make your small business more competitive when it comes to culture.
No. 1: Define your values. Soon after HubSpot launched, CTO Dharmesh Shah created a culture code document which defined the company's values and mission. HubSpot is a marketing software company that counts Google as an investor. After getting feedback from staffers, Shah started adding to the document to cover the company's expected behaviors, which helps managers make their hiring decisions and guides employees.
SEOmoz COO Sarah Bird started taking a closer look at the company's values and culture at the advice of an advisor when SEOmoz hit a rough patch in 2009, and says the company made a turn around when the executive team set out to make its mission crystal-clear. SEOmoz helps companies navigate the world of inbound marketing.
No. 2: Try transparency. Both HubSpot and SEOmoz share all financial details with their employees aside from salaries. "We call it being radically and uncomfortably transparent," says Shah, noting that they want staffers to know exactly how much cash the company has and their burn rate. Shah also says that they share notes from important meetings, so that employees know the direction of the company.
No. 3: Rethink your office layout. The corner office is gone: SEOmoz and HubSpot both have open office plans, where staffers sit at tables (or in the case of HubSpot, some stay on their feet at standing desks) rather than behind closed doors. SEOmoz's only problem is that the company is growing so quickly – by about six employees a month – that they've had to seat some in conference rooms while they look for more space!
HubSpot keeps their office environment fresh by actually rotating staffers in a "random desk shuffle" every three months, says Shah, which helps promote more team unity and collaboration.
No. 4: Keep your employees well-fed.  Bird says that SEOmoz stocks "thousands of snacks," which is yet another way to keep employees feeling appreciated and well-cared for.
At HubSpot, Shah has put two innovative practices into place: "mystery dinners," where random staffers are paired together for restaurant meals courtesy of HubSpot. The company also foots the bill when employees want to take out competitors, potential employees or anyone that they feel like they can learn from, says Shah.
No. 5: Make it fun. Not every company has a mashed potato sculpting competition in the office – but SEOmoz does. "It's a wonderful activity, because no one comes in with an advantage," says Bird. And the HubSpot headquarters features ping-pong and foosball tables, as well as video games!
No. 6: Vacations are good for business. Some of the most innovative perks come in the form of these companies' vacation policies. At HubSpot, employees get unlimited vacation days, and the company doesn't even track them.
But Shah said it's had to make one change: The company realized that given the freedom, people weren't taking enough days off, so now it's instituted the rule that staffers need to take at least two weeks off – no exceptions!
And at SEOmoz, in addition to giving employees paid vacations, the company gives each staffer up to $3,000 to pay for their flights, tours and activities. "We want to encourage people to take those breaks" says Bird, explaining the rationale behind the company's initiative.