Would You Really Want to Have a Celebrity Boss?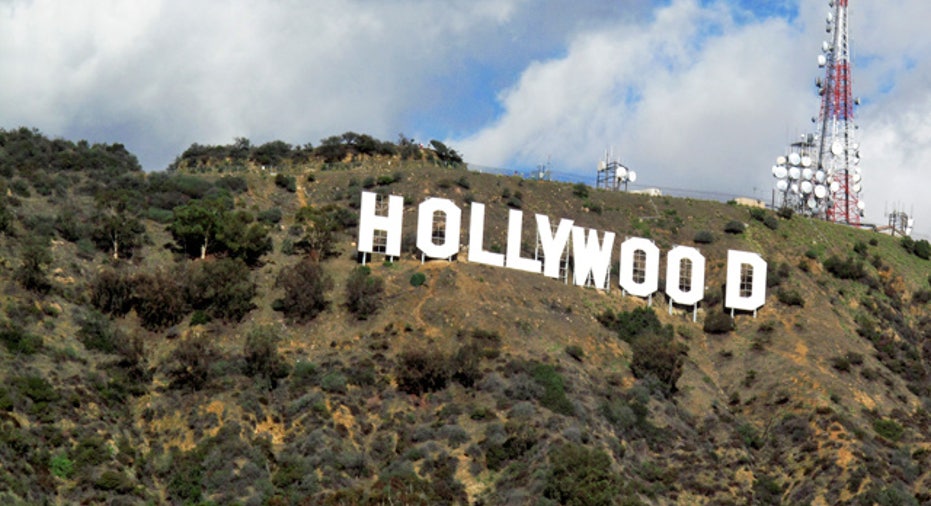 The Dream of Pseudo-Celebrity
Do you dream of joining a celebrity entourage, perhaps to parade Jennifer Lopez down the red carpet or prepare a midnight snack for Tom Cruise?
Be very careful what you wish for.
"Many people come into this thinking that it's very glamorous," says Teresa Leigh, who worked in personal service for 28 years before opening her eponymous New York household placement firm. "There's nothing glamorous about having a 20-hour day."
Like Leigh, April Berube, owner of The Wellington Agency in Palm Beach, Fla., places personal assistants, or PAs, drivers, bodyguards, trainers and private chefs for the rich and famous from Los Angeles to London. She looks for applicants who are road-tested; the star-struck need not apply.
"Celebrities can be very, very nice or extremely difficult to work for," she says. "It can be thrilling, fast-paced, and some people thrive on that. For others, it's like they just sold their soul to the devil."
Whatever position you chose, there's one word you'll need to remove from your vocabulary.
"You don't say 'no.' That's why they're paying you," says Leigh.
Let's see if you have what it takes (and like what you'll make) to roll with a celebrity entourage.
Personal Assistant: Not Just a Job -- A Lifestyle!
What makes a great personal assistant?
"Intelligence and a big worldview," says Leigh. "You have to have traveled. If you come from a small town, you can't understand how big the world of these people is. We may have 10 friends; they may have 10,000."
Leigh says most successful PAs are college-educated, multitasking wizards who can master something called "triage."
"Triage in our business means understanding what is the most important thing to be done at any time during the day," Leigh says. "The end of the day is not the end of the day. Their world continues to move, even when they're sleeping. It is 24/7."
There's also one additional requirement.
"Chemistry is really important," says Berube. "You may not have all of the other things, but if you have the chemistry, you may be perfect for the job."
Salary: Leigh says experienced executive PAs average $150,000 per year up to $250,000 for a few A-list celebrities. Berube puts the range at $80,000 to $120,000, and beginners start at around $75,000. Simply Hired lists the average salary for celebrity PAs at $45,000 and executive PAs at $61,000.
Personal Trainer: Energy & Emotional Support
Personal trainers often help their clients work out more than the basic muscle groups.
"Trainers sometimes have more of a personal relationship, almost like they become friends," says Berube. "They travel along with everyone else, even helping them with their diets. They work with the chefs a lot of the time."
Leigh agrees: "Celebrities and artists are very fragile, so it's a lot about providing emotional support (and) good life choices. It's about being a big brother or big sister in a way."
Credentials are required, naturally. But compatibility is just as important.
"It's about the energy," Leigh says. "If my client has an interest in horses and dogs and, say, Impressionistic paintings, then I'm looking for someone who maybe has an artist's eye or somebody that's a real animal lover."
Salary: Expect to be paid "$30,000 to $40,000 up to more than $100,000," says Leigh. "Some will take a job as a personal trainer to get a Tom Cruise or Hugh Jackman through a movie ... and some travel with the family." Although Simply Hired puts the national average at $40,000, Berube says, "It depends on who you're hiring. Top trainers can demand whatever they want."
Driver: Prepare for Heavy Lifting ... and Kids!
Movies portray drivers as muscled hunks packing heat. But the reality is, today's driver is more likely to be packing canines, Happy Meals or furniture.
Leigh says newly hired drivers often experience job shock.
"What many drivers don't realize is they really wind up becoming a house man, which is someone who helps within the house. It's, 'Hey, go get the driver because we need to move this sofa.' Guess what? You're going to do it. Even baby-sitting," she says.
Again, it's that "no" thing.
While a few employers might request that a driver also provide security, it's far from the norm these days. There is still a gender bias to the job, but not for the reasons you might expect.
"The reason that women don't get the job as a driver is because he doubles-up doing heavy lifting," Leigh says. "It's about strength, not gender."
Salary: Leigh says drivers typically start at $60,000 minimum, depending on their hours and whether they are live-in. Berube puts the range at $80,000 to $150,000, with the upper end providing security as well. Simply Hired puts the national average for private chauffeurs at $103,000.
Bodyguard: Discipline and Decorum
Remember Kevin Costner, the no-nonsense ex-Secret Service agent who protected Whitney Houston in "The Bodyguard"?
Who wouldn't want that guy, right? Without the emotional baggage, of course.
Leigh says special training can get you in the door, CPR and first-aid training are a plus, and a college degree helps. They go along with the compatibility factor in the 24/7 relationship that many employers desire. But Leigh's also partial to applicants with some real-life experience.
"I like military people for this; they didn't go to college, but they served in the military for six years. I love that," she says. "That shows discipline; they have a built-in etiquette and protocol understanding. That's really, really important. I'm looking for somebody with good energy, meaning that they're not up and down. They're very consistent every time we talk and meet with them."
Salary: Leigh says a celebrity bodyguard will start at $60,000 depending on whether they live with the employer. Berube estimates the range at $75,000 to $150,000 depending on training and background. Simply Hired estimates the national average at $46,000.
Private Chef: Hard on Artistic Temperaments
If you've acquired the culinary knowledge, skill and experience it takes to please celebrities who have been there and eaten that, you'd expect to run your own kitchen to best showcase your artistry, right?
Unfortunately, many private chefs find themselves at the mercy of the hectic, unpredictable lives of their employer.
"This is a very high-stress job," says Leigh. "Chefs are creative people, and many of them get into this business thinking they're going to control the menu. Guess what -- they're not. Sometimes they're making mac and cheese. Or they're cooking multiple different meals for several family members."
Berube says the stress increases for live-in chefs. "Some chefs are required to live in, travel with the family and be available in the middle of the night. When their employer comes in at three in the morning with their friends and family, sometimes they want food," she says.
Salary: Berube says a top-level chef can command $100,000 to $200,000, depending on whether they live in. Leigh puts the range at $65,000 to $200,000, depending on the employer and job description. Simply Hired puts the national average for a private chef at $41,000.