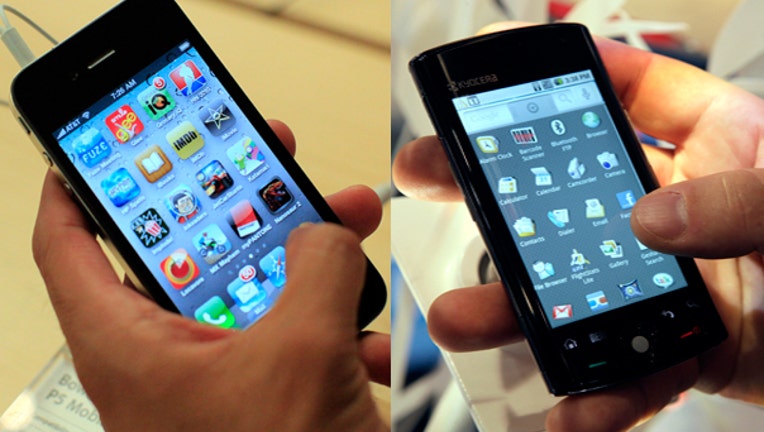 Hey, Connecticut, maybe this will get your attention.
Traffic stops, fines and senseless accidents weren't enough. Now state lawmakers want to tell your insurance company about texting tickets and cellphone violations.
"When someone gets hit in the pocketbook, that's when you remember it," Rep. Antonio "Tony" Guerrera, co-chairman of the General Assembly's Transportation Committee, told The Associated Press.
Like most states, Connecticut largely gives a pass to drivers caught violating the state's ban on handheld cellphone use and on texting. Drivers pay a fine of up to $300 and go on their merry (distracted) way.
The proposal before Connecticut lawmakers would make these moving violations, raise the maximum fine to $400 and make the offense reportable to the state department of motor vehicles, where it becomes part of a driver's motor vehicle record and  shared with insurers -- who use it to decide how much to charge you.
Every insurer treats tickets differently -- ask to see your "surcharge schedule" -- but here's an example of the extra costs a serial texter might face.
John is 24 and lives in Canaan, where he drives a 2005 Honda Accord with 50/100/50 liability coverage only. With no tickets, he'd pay about $864 a year if he shopped around and bought the cheapest policy he found. With two moving violations (we chose two speeding tickets) he would pay $1,072.
And he'd pay that extra $208 every year that his insurance company rates on those incidents, usually three years but sometimes as long as five.
The surcharges affect comprehensive and collision coverage, too. John's rates with full coverage and no tickets were $1,468 a year. With two moving violations, he would pay $1,848.
That's $380 a year extra for at least three years, on top of the $400 fine.
Is $1,540 a big enough wake-up call?
Twelve other states, plus Washington, D.C., assign points for texting violations. Most insurance companies do not raise rates for a single minor traffic infraction, but a speeding ticket and a texting conviction during the same rating period could be very costly, especially to younger drivers who already pay far more than others for coverage.
The original article can be found at CarInsurance.com:Connecticut may tattle on texters