Would $15 Minimum Wage Ever Become Reality?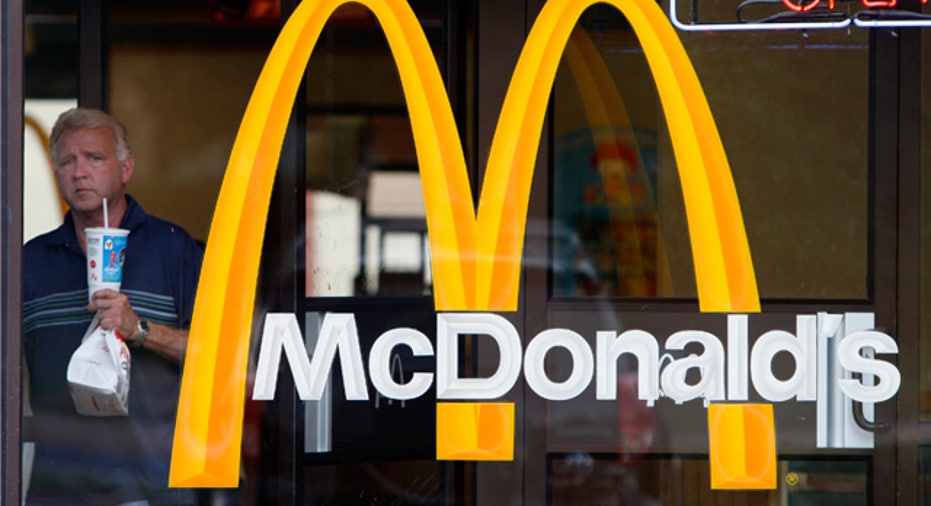 Andre Houston knows his job at McDonald's (NYSE: MCD) isn't meant to be a career, but he says his paycheck of $8.25 an hour is holding him back in life.
The 24-year-old college student is a crew manager and has worked at a St. Louis location of the fast-food chain for four years. "I've gotten a 25-cent raise," Houston says. "I do so much on my job, and I deserve to get a raise for the things I am doing. I know that fast food isn't meant to be something you make a career of, but some people do want to become [general managers] or franchise owners. I am just trying to live over here, and get to the next level."
Working up to 40 hours a week while going to school at Everest College to become a pharmacy technician, Houston says it's a struggle to budget to make ends meet. "I shouldn't have to do that—if I were making the living wage, it would be easier to do the necessary things. I wouldn't have to wait until the next paycheck."
Houston's financial struggles aren't uncommon among minimum wage workers as the debate for raising the minimum wage continues throughout the country. Minimum wage workers in major cities are  calling for national day of strikes on Aug.29 in the name of gaining $15 an hour wages and the right to form unions without retaliation.
The current federal minimum wage stands at $7.25 an hour, so an increase to $15 would be a big jump, one some experts say is improbable.
Gary Burtless, labor expert at the Brookings Institute, says the increase likely won't happen until inflation pushes today's minimum wage higher. Current wage inflation in 2013 has grown by 1.8% as overall inflation is up by 1.1%.
"When today's purchasing power hits the point where $15 is worth what $10 is worth today, then yes, I think it will happen," Burtless says. "It would require a ton of inflation for that to be true, but for most people's expectations [wage growth] would be roughly 2%."
He adds that because community organizers, rather than formal unions, are organizing the nationwide strikes the event is more symbolic than anything else.
"In truth, it's hard for unorganized workers to achieve an increase in their relative wages," he says. "Based on the last 100 years of American labor, it's very hard for workers that are not formally organized to achieve that goal."
Aiming to Unionize
But the fact that these workers are not formally represented by a union is at the heart of the issue, says Rev. Martin Rafanan, a community organizer leading the STL 735 fast food workers' strikes in St. Louis. Along with Missouri Jobs for Justice, the group has 100 coalition partners providing support to 36,000 low-wage workers in the metropolitan area.
"This is the opportunity to have concerted action in the workplace without retaliation," Rafanan says. "It needs to be open to these workers to talk and form a union on their own, which is their right. They have limited hours, no control over their hours, don't get paid sick leave and in many cases, face disrespect in the workplace."
The thousands of minimum-wage workers in St. Louis make on average $10,870 a year, and work about 24 hours a week, he says.
"The industry does not want you working full time," he says. "These workers are asked to come in and work before and after clocking out, and they are not being paid, period. The wage should be high enough to care for a person's needs."
'Not a Career'
Minimum-wage jobs are not meant to be made into careers, says James Sherk, senior policy analyst in Labor Economics at the Heritage Foundation, which is why a major hike in the wage is unlikely to occur.
"Very few people go to work in the fast-food sector as a career," he says. "The median age for workers is around 23 or 24 years old. This is something you do for a short time before you move on to something highr paid."
And the economics within the fast-food industry prevent salary hikes. Quick and cheap service dictates that payment for workers must remain low.
"McDonald's tried to push people into higher prices with its Angus burger, but had to take it off when they found customers were not willing to pay more," Sherk says.  "Raising the minimum wage would also increase costs and drop sales [due to price hikes]—you would be talking, at a bare minimum, a 25% increase in costs."
He says the strikes are more symbolic than anything else. "I doubt it will shut down a single store," Sherk says.
Houston is more optimistic, and hopes the symbolism is a step towards correcting what he says is "long overdue."
"I finish school next month, but my plan is to hold out until we get this accomplished. Then I will leave McDonald's," he says. "I will work there until this is done."