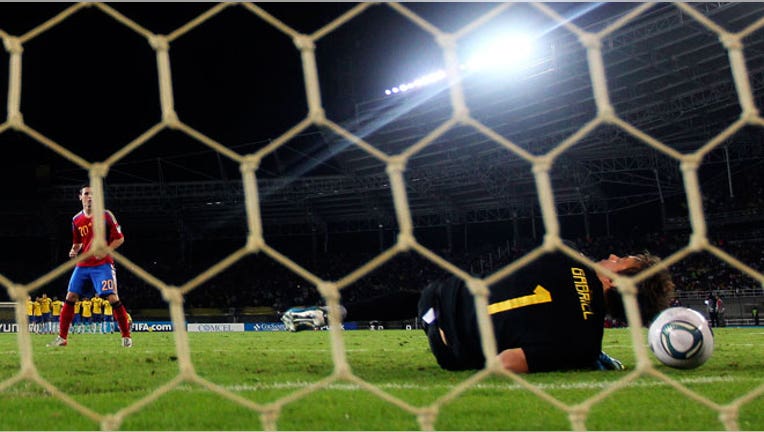 The World Cup is playing havoc with many businesses, new research finds.
More than two-thirds of IT administrators said their organization has been experiencing IT problems that can be directly tied to employees streaming the World Cup across their corporate network, according to the study from Ipswitch. Of those, 70 percent admit that video streaming of matches is having an adverse effect on employee productivity, network and application performance and overall business operations.
Ennio Carboni, executive vice president of customer solutions for Ipswitch, said the research shows there have been significant IT network traffic spikes across the U.S. due to the number of workers watching the event from their work computers and personal devices. He thinks tomorrow's (June 26) midday match between the United States and Germany has the potential to create one of the biggest traffic spikes in IT management history.
"Worker and application productivity may take a hit," Carboni said in a statement. "I hope IT pros have prepared in advance because none of them deserve an orange card for this."
The research revealed that despite evidence from earlier this year proving that the streaming of high-profile events such as the Winter Olympics in Sochi and the NCAA men's basketball tournament can cause disruptions to business operations, only 53 percent of IT administrators said their organization had a plan in place to deal with high bandwidth spikes.
Among those with a plan, more than 70 percent were setting threshold alarms, while 60 percent were monitoring top applications and blocking certain websites. Just 32 percent of those surveyed were encouraging employees to view the World Cup from a centralized location
Overall, desktop and laptop computers were the most common devices used by employees to stream World Cup matches.
The study was based on surveys of 207 IT network professionals in the U.S.
Originally published on Business News Daily