World Cup host Russia spent billions, but will its economy benefit?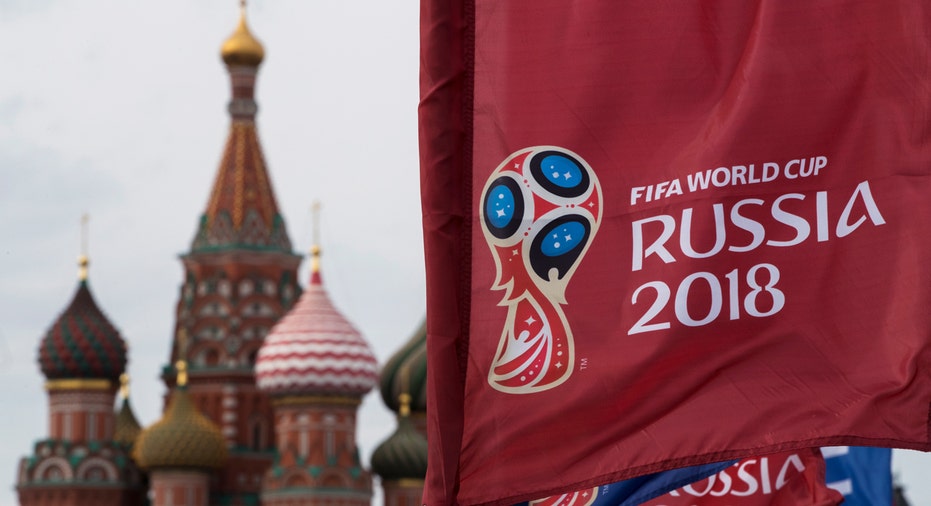 Russia built on its reputation for lavish spending on sporting events, investing billions of dollars into preparations for the 2018 World Cup, the international soccer tournament that will feature 32 teams playing in 11 cities across the country this month.
Russian organizers say they expect World Cup spending to exceed $11 billion, though that tally does not include undisclosed spending on some of the new city infrastructure and stadiums that will be used during the event. Government officials argue the event will boost the Russian economy by as much as $31 billion over the next 10 years through increased tourism, investment and ancillary benefits.
However, any positive impact on the Russian economy from the World Cup is likely to be short-lived, according to credit rating agency Moody's, which analyzes the event's influence every four years.
"We see very limited economic impact at the national level given the limited duration of the World Cup and the very large size of the country's economy," Moody's analysts said in a report last May, adding that the expected boost to tourism "will likely be short-lived."
Russia will host the World Cup four years after it spent a record $50 billion to host the Winter Olympics in Sochi. However, the spending tally provided by Russia's World Cup organizers falls short of the amount spent by Brazil to host the 2014 World Cup. FIFA, soccer's international organizing body, said the Brazilian government spent roughly $15 billion on that year's event.
Moody's estimated that the event provided an economic stimulus of just $11.1 billion to the Brazilian economy, with overall economic effects likely to be "fleeting," according to the Hollywood Reporter.
FIFA covers operating costs for the event itself, though costs tied to improvements to infrastructure, public transportation and other necessities are left to the host nation. The organization is set to earn more than $6 billion in the four-year cycle tied to this year's World Cup, with an estimated profit exceeding $100 million.
The Associated Press contributed to this report.