Work-Life Balance? If These People Can Do It, You Can, Too!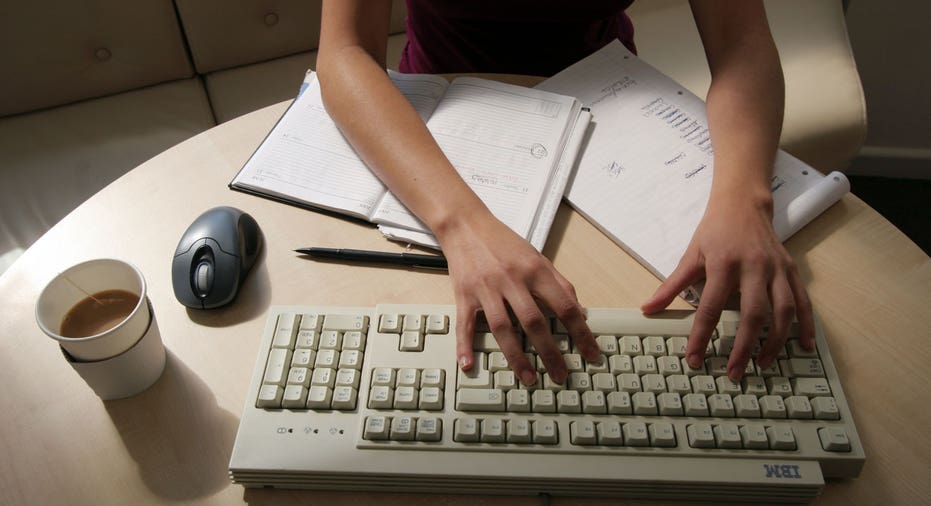 For many busy professionals, the phrase "work-life balance" can seem like an oxymoron. Is it even possible to maintain your competitive edge at work while also nurturing a healthy personal life? Believe it or not, the answer to that question is a resounding yes.
Every day, all over the world, real people perform the seemingly impossible feat of juggling their professional and personal responsibilities. And if they can do it, so can you.
Here are five work-life balance stories that will inspire you to find that sweet spot between getting the job done and finding time for the finer things in life.
Do-it-all doctor
When Stephen Schleicher, a doctor at one of Boston's busiest hospitals, decided to open his own business, he didn't quit his day job. In fact, he did quite the opposite — he kept working and enrolled as a graduate student in a competitive MBA program.
Schleicher, 31, is the epitome of a fast-paced entrepreneur. When he isn't covering long shifts at the hospital, he's attending first-year classes at Harvard Business School or working on building his startup business, Boxxify.
Boxxify is a package-delivery service that caters to people with superbusy schedules. The company delivers packages between 7 p.m. and midnight, so 9-to-5 professionals don't have to worry about having their packages stolen off the front porch or returned to sender.
But having a full-time job, being a student and owning his own company make up only one side of Schleicher's awe-inspiring work-life balance story. Not satisfied with just nurturing a burgeoning business, this go-getter also decided to start a family.
Schleicher and his wife, Magda, recently welcomed their first child who, if she's anything like her father, is likely very hard to keep up with. But the do-it-all doctor isn't balking at this newest responsibility.
In fact, it's the support of his family — along with the competency and understanding of his many co-workers — that makes his daily juggling act possible, Schleicher said.
World-traveling wonder woman
If you had met Hannah Loaring in 2010, you would have been face-to-face with a recently heartbroken 30-year-old who was $24,000 in debt. But that down-and-out young woman is not the same person you'd encounter today.
Loaring, now 33, is an award-winning blogger, seasoned world traveler and the proud co-founder of her own graphic and Web design business, Further Bound. But it took a lot of hard work — and some strategic work-life balancing — for Loaring to get where she is now.
To pay off the sizable debt she incurred in her 20s, Loaring took on four jobs (freelance designer, babysitter, waitress and shop assistant) and worked between 80 and 100 hours a week for 18 months. Once she'd earned double what she owed creditors, she sold everything she owned, quit her many jobs and bought a one-way ticket to India.
Loaring has been traveling ever since. But she takes her expertise in work-life balance everywhere she goes. There are no hotels for this go-getter, who instead trades her services as a house sitter for more stately accommodations (like this 18th century French chateau, where she currently resides).
In addition to looking after other people's mansions, Loaring and her partner continue to run their design business remotely, from wherever in the world they happen to be living. And because Loaring also believes in nurturing her creative capabilities, she maintains a travel blog documenting her busy life, writes for other online publications and is working on her first book.
Busy baby boomer
Maintaining a healthy work-life balance while caring for small children is hard, but accomplishing that goal while looking after an elderly parent may be even more difficult.
But for Maria Rekrut — a real estate developer and investor in Ontario, Canada — nurturing a business and a parent in need go hand in hand.
Rekrut, 63, first took over the care of her 94-year-old father several months ago, when her mother passed away. Since then, she's had to find a way to balance work with her new responsibilities as a caregiver, which means completely changing the way she runs her business.
Rekrut used to work in an office, but now her staff meets her at the local mall, which is closer to the home where she lives with her father. And on the days when this busy baby boomer must attend a business function, she brings her father (who suffers from dementia) with her.
While Rekrut admits that balancing her entrepreneurial ventures — which include a side gig as a vocal solo artist — with her family responsibilities is often difficult, she also says she wouldn't have it any other way.
Industrious illusionist
Some people balance their professional and personal responsibilities as if by magic. Wayne Hoffman is one of those people.
A professional mentalist and illusionist, Hoffman travels the world eight months out of the year, performing on cruise ships, at university campuses, and at corporate and private events. In addition to his solo career, Hoffman runs his own company, Hoffman Entertainment, which books other performing acts worldwide.
And when he's not entertaining fans, Hoffman's entertaining his daughter, as well as his elderly father, for whom he's the sole caretaker. Hoffman also runs his own nonprofit, The Hoffman Foundation, which introduces inner-city youth to live theater.
Of course, as a mentalist, Hoffman is a man with extraordinary mental powers, which might explain why he's chosen to take on even more work for himself: authoring his second book, giving motivational presentations to corporate audiences worldwide and even starting his own real estate development company.
Can-do couple
The only thing better than a good work-life balance story is a good work-life balance love story. Enter Brian and Beth Whitfield, an entrepreneurial power couple based in Southern California, for whom work and love are inextricably tied.
The Whitfields are the proud owners of four businesses — two hair salons, a consulting firm and a coin dealership. But long before they became business owners, the Whitfields were learning to juggle their love for each other with a need to pay the bills.
Brian, an ex-Marine, worked three part-time jobs while studying to earn his college degree. Beth also worked three part-time jobs, seven days a week, to help support him. You might think these hard-working folks would want to take a break after all that hustle, but the Whitfields are not the type to settle down.
In addition to helping run the couple's four businesses, Brian teaches part time at Ashford University in Iowa. He also hosts a weekly radio show called "Financial Fortress" and writes a daily blog. Beth works full time at her two salons, is a national beauty educator and also serves as a stylist for fashion shows, special events and photo shoots.
Despite their crazy schedules, the couple says they always make sure to reconnect at the end of each workday. For this entrepreneurial couple, the secret to maintaining a healthy work-life balance is having a partner who's just as busy as you are.
Originally published on Business News Daily.