Women's Quirky, Sexy Lingerie With a Soul Behind it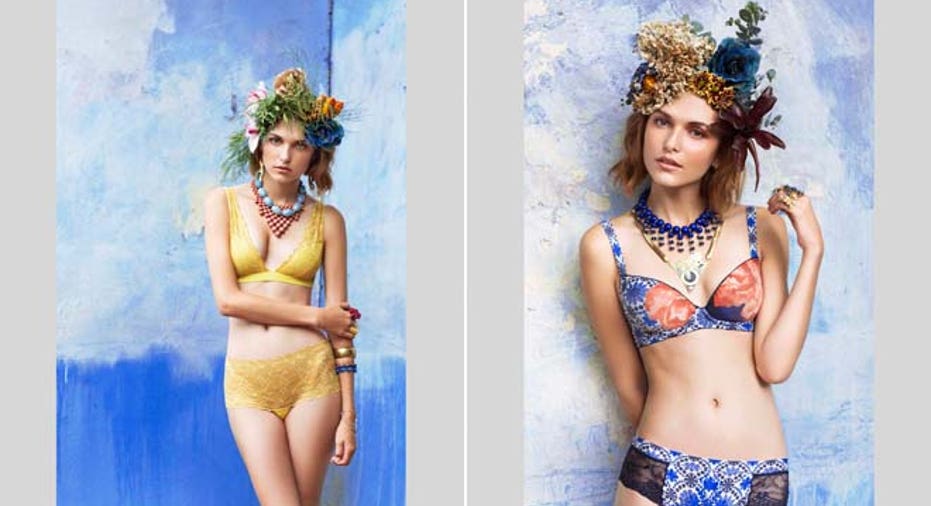 Social Business Spotlight: A Look at Entrepreneurs With Heart
Business: Naja, @naja
Who: Catalina Girald, Naja founder and CEO
What:  A socially-conscious luxury lingerie brand that trains and employs single mothers in Colombia to sew its designs. Through Naja's Underwear for Hope program and a partnership with the Golondrinas Foundation, Naja helps train and employ under-privileged women.
When: May 2013
Where: San Francisco, CA, and Medellín, Colombia
How: Colombian-born Catalina Girald spent 18 months backpacking through the most remote parts of South America, and through her travels she was inspired to launch a company that would benefit the women she met in these underprivileged areas, as well as all women around the world.
"We're couture for the everyday person. Our whole vision is geared toward helping women," says Girald.
The brand's underwear and bra designs, which range from $12 to $15, and $45 to $80 respectively, can be described as quirky, sexy and very vibrant.
"We're characterized by bright prints, [and our styles are] much more like runway fashion," Girald says. "We're very detail-oriented."
Naja gives back a percentage of every purchase to the Golondrinas Foundation in support of its entrepreneurial sewing program – from which the startup has hired employees. Naja also directly employs single mothers and heads of households (through their Underwear for Hope program) to craft the lingerie wash bags in which all bras are packaged. With every bra purchase, Girald says consumers are helping to provide employment for these and hopefully more women.
"Our goal and our vision is to employ women in the U.S. as well, and it's totally feasible," Girald says. "This is what's really neat."
The startup just recently closed a successful Kickstarter campaign from which it raised $25,699, beating its goal of $20,000. Naja has also raised about $800,000 in venture funding from backers such as Base Ventures founder and managing director Erik Moore (an early investor in Zappos), Starbucks founder Howard Schultz's firm Maveron Ventures and Brand Foundry Ventures, among others.
Moment in time: Naja was recently invited to present at premier trade lingerie show Mode City Paris and to do a runway show.
"There are a lot of new ecommerce companies," Girald says, adding that "to be recognized in the fashion community [this] early on is pretty worthwhile."
She says what sets Naja apart is that "we're creating a brand with an ethos and soul behind it."
Most valuable advice: The former attorney and longtime entrepreneur recalls initial meetings with investors where they gave a lot of push back about Naja giving back a portion of its profits. But she wouldn't drop the social element.
The social aspect "gives so much more value to your company and what you're doing," Girald says. "Insist no matter what your investors say, because it will ultimately help the brand."