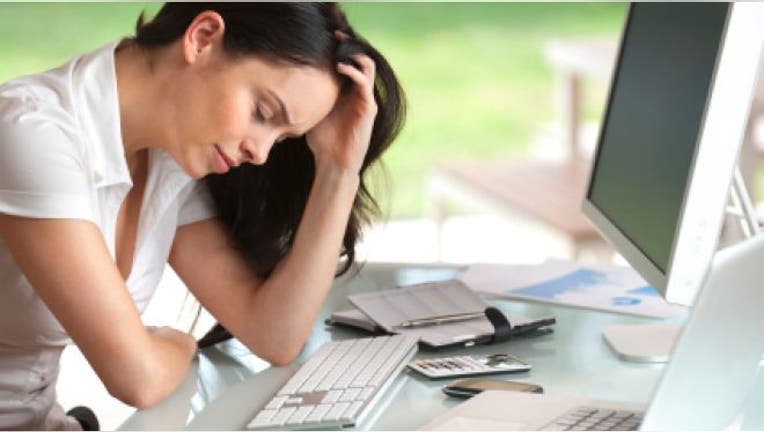 Women have made substantial gains in the workforce since the 1950s, but many still believe they are being passed over for promotions and raises due to their gender.
A new poll from Gallup shows 15% of American women believe they have been overlooked for a promotion or opportunity due to their sex. What's more, 13% believe they were denied a raise at some point because they were women. Liberal women were more likely to say their gender had caused them to miss out on  opportunities (23%) compared to conservative (10%) or moderate women (13%), Gallup reports. The poll was conducted among 1,000 men and women in the U.S.
According to Linda Brodsky, physician and founder of career coaching website Women MD Resources, workplace bias can be broken down into three different categories: pay equity, advancement opportunities, and workplace treatment.
"It's how many resources they're given to how much staff support they get, to the support they get in the boardroom for expressing their ideas," she says.
Finally, there is the bias of how women are actually treated by their colleagues and higher-ups in the workplace.
While Brodsky says female workers have made progress breaking the glass ceiling, she is surprised that only 15% report experiencing office bias.
"In my experience, especially in the health-care sector, I feel it's well over 50%," she says. "This [low figure in the poll] is probably partly because the bias is not recognized or people don't know how to handle it."
Part of the reason gender bias persists is because women feel intimidated to ask for a promotion or raise, or speak up about discriminatory actions, says Nell Merlino, CEO of Count Me In for Women's Economic Independence. Merlino says asking and being denied is different than thinking you will be denied an opportunity due to your gender.
"I think one of the most important things to do to change this is to have women ask for that promotion or raise," Merlino says. "Is it that they don't ask because they perceive bias, or through their observations they have decided there is no point in asking? It's easier to do something about this if they are asked and denied."
For women who feel their gender is hurting their career advancement, here are expert tips on how to overcome it:
Recognize it. Gender bias in the office is more broadly defined as an environment where women don't feel comfortable, safe or listened to, according to Merlino. Brodsky adds that this kind of bias is harder to detect today because it is less overt.
"Pay equity is the most egregious," Brodsky says. "If you aren't getting paid fairly for your work, there are many things you can do: know salary ranges, especially if you work for a public university, you can go see what people are making."
She also says females should assume they will always be low-balled when getting a new job or salary bump because of their gender.
"If you do your homework and talk to as many people as you can--go online, and use other resources-- you can close that gap," she says.
Confront it. Merlino advises all females that have been denied a raise or promotion to find out why.
"If it's because this company does not promote women, then you have something to say as opposed to you not being ready or needing more training or skills," she says.
She adds workers should document their raise and promotion requests to help better track their career trajectory and identify any patterns.
Look to leaders. Workers looking for more responsibility shouldn't be afraid to throw their hat in the ring and learn what a company is looking for from its leaders.
"Recognize who your leaders are and see how they lead," Brodsky says. "Are there women there? How is their style of leading accepted? Ask, lean in and let it be known this is what you aspire to."
Consider workplace culture. Find out if there is a zero-tolerance policy within the office toward harassment, suggests Brodsky.
"Really pin this down—it's the little and large things that bother you," she says. "Is there a mechanism to report this behavior? This culture takes lot of work, and is hard for one individual to bring about."
Some office cultures don't promote opportunities for advancement, and that needs to be taken into consideration, Merlino says.
"You may need to look for a job that will give you the money that you are looking for," she says. "But if people don't know about these openings, that is a different story. The more we speak up, the more we feel safe and listened to."
Also remember to ask about workplace culture during the interview process.  "Ask about what kind of an environment this is for women," Merlino says. "And when you go in for a raise or a promotion, it has to be because you can believe you can do more for the company and that you are bringing value."