Women Hand Over the Reins on Retirement: Survey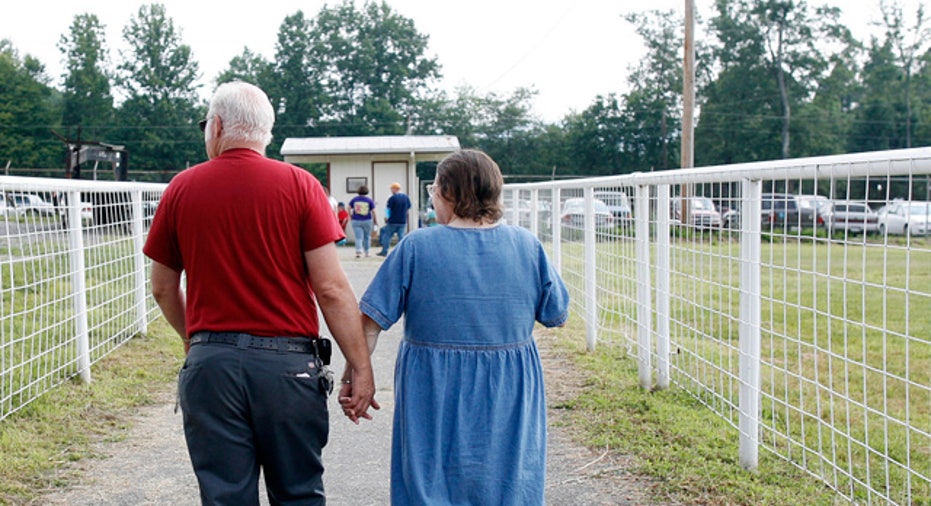 You've heard the statistics: More women than ever are involved in household finances, with a quarter of them in control.
Working women have surpassed men in attainment of higher education --the first time in history. And yet, women still pass the buck when it comes to their own retirement security, according to a new survey from ING Direct USA and Dailyworth.com.
Among those surveyed, nearly 40% of married women will leave their retirement planning up to their spouse or significant other
Nearly 30% say they have no idea what their main source of retirement income will beMore than 1,000 Americans over the age of 18 participated in the phone survey — the majority of women had some form of higher education (63%) owned their own home (74%) and considered themselves the head of the household (52%).
Why are smart, working women surrendering their own retirement planning? The answer may lie in their self-description — nearly two-thirds (65%) of the women surveyed categorized themselves as "traditional" as opposed to "modern."
"We had anticipated that women would identify themselves as modern and give some excuse for not investing, but when we saw the traditional designation for how they perceive themselves, that set the stage for the other answers that we found, which were surprising given our initial concept," says Cathy MacFarlane, head of corporate relations for ING Direct USA.
This pervasiveness of antiquated definitions of male and female roles continue to play out in the financial services industry, advisers say.
"Most of the clients that we work with still operate under traditional gender roles. In certain households day to day operations fall under the wife's supervision and financial matters tend to fall under the male supervision. That's not always the case, but it seems to be the way things break down more often than not," says Ben Birken, a certified financial planner with Woodward Financial.Among the surveys other findings:
Nearly half (49%) wish they knew more about investing: stock and fund picking, portfolio and risk management
Close to eight in 10 (78%) women say they lack financial savvy about retirement planning, while another 37% say time constraints and complicated Wall Street jargon impede their investment understanding
Only 13 states require high-school students to take a personal finance course as a graduation requirement, making up only 31% of the population, according to a report from the Council of Economic Education. MacFarlane believes it's this lack of impetuous to improve financial literacy in schools that leads to more women passing the retirement-planning buck.
"Women know if they exercise they'll stay fit. They spend an obscene amount on personal care products and they're willing to update their wardrobe in order to feel good about themselves, yet, the most important thing – their future — nearly 50% of women are abdicating that to their significant other," she says.
The fear, lack of time and willingness to learn the basics of investing not only mean less confidence about the state of your future, but less confidence when it comes to routine day-to-day spending.
"I think when you're not involved with retirement planning, you don't get a comfort level. There is always the question in the back of your mind 'Are we going to have enough, are we going to be OK, am I able to go out and spend this money, etc.' Not having a grasp on the whole situation causes a lot of uncertainty," says Diane Pearson, a certified financial planner with Legend Financial.
Even if your spouse is saving and planning for the both of you, if crisis strikes — divorce or death — the consequences will be far worse than not being able to afford a pair of Tory Burch ballet flats or a trip to Las Vegas.
"The consequences are women may have to take on a level of risk in their investment that they may not be comfortable with when giving up stewardship of their own resources. If you look at the statistics, more often than not it's the husband that's going to die first and the less knowledge that the wife has about the financial goings on, the more vulnerable and potentially in jeopardy she is in when the husband passes away," Birken says.
Is the lack of retirement control and traditional gender role leanings strictly a middle-aged or baby boomer phenomenon? No, according to the survey results. Out of the women who self-described themselves as traditional, 48% were women between 18 and 34-years of age.Yet, advisers say hope lies in the younger generation of women to spearhead a revival in retirement planning.
"A good number of my younger clients, the first contact is through the wife and it's the wife who recognizes the need for a more focused planning expert . The wife seems to be the one who is making some of the financial decisions that a generation or two generations ago were made by the husband," says Birken.