With Questions Mounting, Corzine Steps Down From MF Global, Hires Lawyer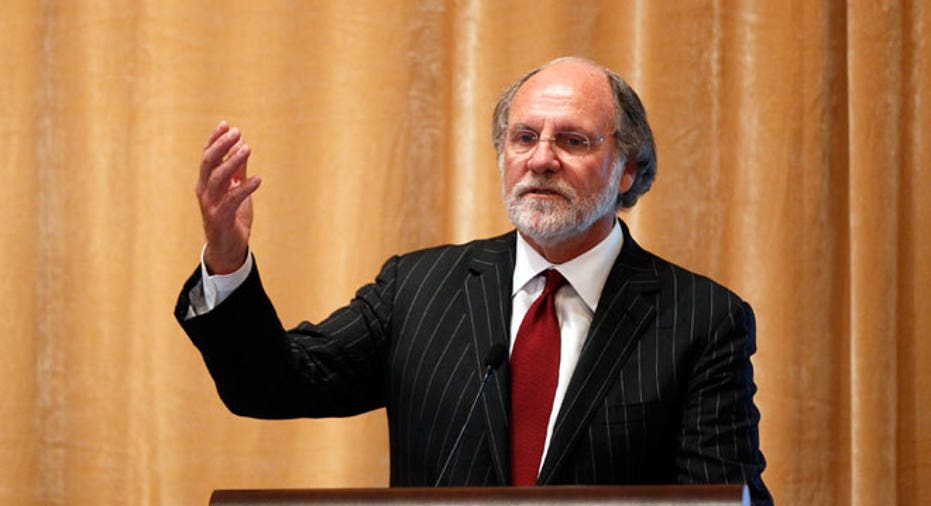 Former New Jersey Governor Jon Corzine resigned as CEO from now-bankrupt futures brokerage MF Global on Friday under a cloud of legal uncertainty that has prompted him to hire a prominent white-collar attorney.
Corzine's exit comes just four days after New York-based MF Global collapsed under pressure from over $6 billion in risky bets on European sovereign debt directed by the former Goldman Sachs (NYSE:GS) chief. Its Chapter 11 filing marked the eighth-largest bankruptcy in U.S. history.
Since its implosion, a string of negative headlines have emerged, including more than $600 million in missing client funds and questions about whether MF Global management may have misled investors about the company's health.
"This was a difficult decision, but one that I believe is best for the firm and its stakeholders," Corzine, who became CEO in 2010, said in a statement. "I feel great sadness for what has transpired at MF Global and the impact it has had on the firm's clients, employees and many others."
In a sign he's worried about potential prosecution, Corzine has hired Dechert's Andrew Levander, a well-known white-collar defense lawyer. In the past, Levander served as legal counsel for ex-Merrill Lynch CEO John Thain and outside directors at Lehman Brothers. He has also advised Goldman, Morgan Stanley (NYSE:MS) and JPMorgan Chase (NYSE:JPM).
Legal experts say Corzine could face criminal charges if evidence emerges that he intentionally misused client funds -- which are supposed to be segregated -- for MF Global's needs such as collateral calls from counterparties and customer withdrawals. Likewise, Corzine could be under pressure if regulators believe he intentionally misled investors about the financial health of the company in the days leading up to its bankruptcy.
However, criminal charges are notoriously difficult to make stick against Wall Street officials because executives' intent must be proved in addition to any wrongdoing. It's been three years since the biggest financial crisis since the Great Depression, and no major executive on Wall Street has faced criminal charges.
"I intend to continue to assist the Company and its Board in their efforts to respond to regulatory inquiries and issues related to the disposition of the firm's assets," Corzine said.
In a separate statement, MF Global said Corzine has confirmed he won't seek severance payments in connection with his resignation. The company also said lead director Edward Goldberg and Bradley Abelow, its president and chief operating officer, will stay on in their current positions.
Meanwhile, a new analysis from The Wall Street Journal reveals MF Global for the past two years disguised its debt levels to investors by temporarily cutting borrowing before reporting earnings each quarter. The practice, known as "window dressing," is not considered illegal but appeared to have masked investors' ability to gauge the amount of leverage on the company's balance sheet.
Corzine also lobbied against a proposal from the Commodity Futures Trading Commission that would have more tightly restricted how futures-trading firms can invest funds in customers' trading accounts, the Journal reported.