With Nokia, Microsoft to Invest $2B More in Wireless Chips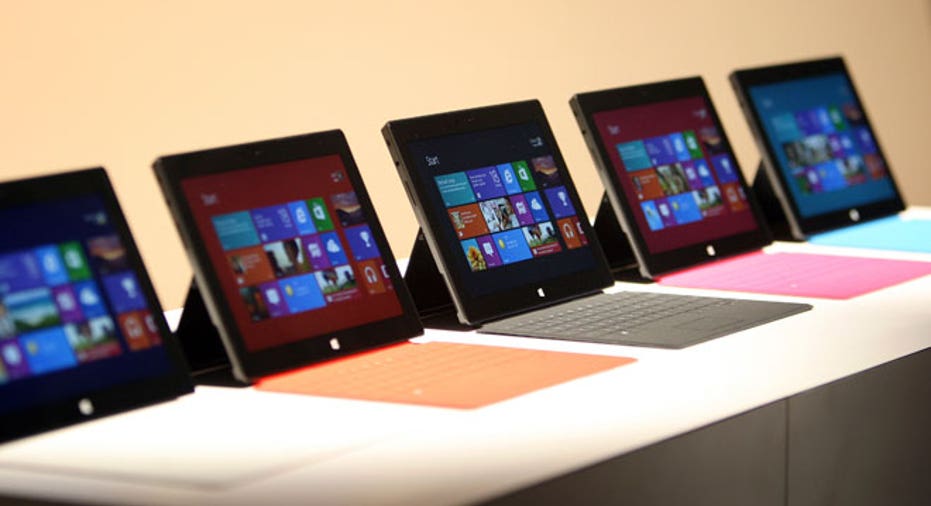 Microsoft's (NASDAQ:MSFT) $7.2 billion purchase of Nokia's (NYSE:NOK) device business will make it one of the world's biggest buyers of silicon products, helping it to expand its line of tablets and smartphones, according to IHS (NYSE:IHS).
The Redmond, Wash.–based Windows software maker, which announced plans in September to buy the heart of Nokia's smartphone business, will buy an estimated $5.9 billion worth of semiconductors in 2014.
That's up from $3.78 billion this year and $3.55 billion in 2012, making Microsoft the world's eighth biggest purchaser of chips and enabling it to improve its gadgets and better compete with larger rivals like Samsung and Apple (NASDAQ:AAPL).
To give some perspective, Microsoft was just the 13th and 15th largest in 2012 and 2013, far lagging the industry leaders.
Of that $5.9 billion, IHS says Microsoft will use roughly 37% – or about $2.2 billion – on chips for wireless devices like smartphones and tablets, a sharp rise from the mere $110 million in spent on them last year.
"One challenge for Microsoft will be formulating a strategy for success and deeper penetration of its smartphone and tablet lines," said Myson Robles-Bruce, senior analyst of semiconductor spend and design for IHS.
Microsoft has said that it doesn't expect the Nokia buy to actually start driving significant improvements to profits until 2016. The deal faces Nokia shareholder approval next Tuesday and remains subject to antitrust approvals.