With Mortgage Rates so Low, How to Swing a Refi?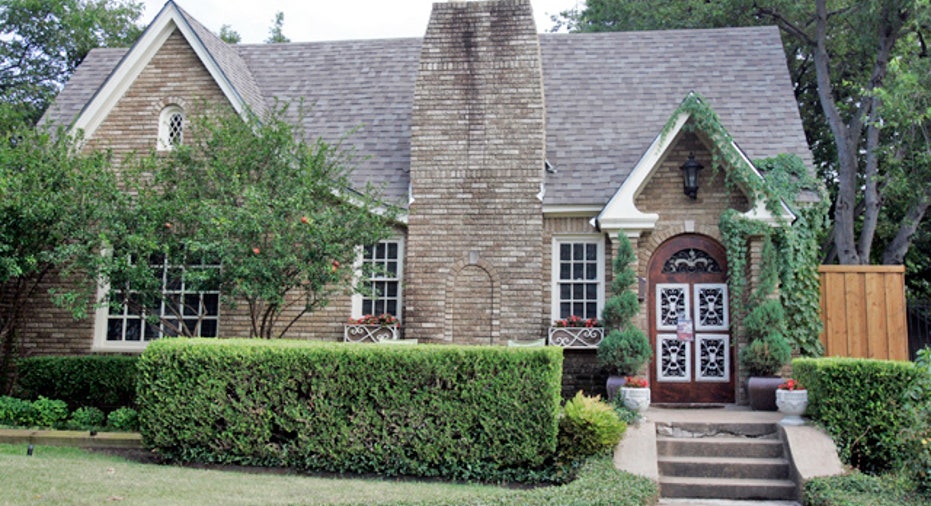 As mortgage rates hit another record low, some homeowners ponder whether it's worth reaching into their savings to buy their way into the refinance craze. Others have the privilege of cashing out and reinvesting the money.
The benchmark 30-year fixed-rate mortgage fell to 4.02%, compared to 4.05% the previous week, according to the Bankrate.com national survey of large lenders. The mortgages in this week's survey had an average total of 0.43 discount and origination points. One year ago, the mortgage index was 4.82%; four weeks ago, it was 4.11%.
The benchmark 15-year fixed-rate mortgage fell to 3.2% from 3.25% the previous week, and the benchmark 5/1 adjustable-rate mortgage fell to 2.99% from 3.02%. Weekly national mortgage survey
Results of Bankrate.com's May 9, 2012, weekly national survey of large lenders and the effect on monthly payments for a $165,000 loan:
30-year fixed 15-year fixed 5-year ARM This week's rate: 4.02% 3.2% 2.99% Change from last week: -0.03 -0.05 -0.03 Monthly payment: $789.64 $1,155.40 $694.76 Change from last week: -$2.86 -$4.00 -$2.67
Whether cashing in or cashing out, refinancers are trying to figure out the best strategy to make the most out of these low rates, says David Kuiper, a mortgage planner at First Place Bank in Holland, Mich.
A cash-in refinance is for borrowers who have little to no equity. They bring money to table to reduce their loan balances so they can refinance.
In a cash-out refinance, the homeowner has equity and can borrow more than what is currently owed.
Paying to refinance
Because of declining home values, many homeowners are asked to pay some money upfront to grab today's low rates. The majority of homeowners can't afford to do so. But those who can often see the opportunity as an investment that will pay off in a few years, Kuiper explains.
He says he recently worked with a couple who wanted to refinance a mortgage of $560,000 that carried an interest rate of 6.5%. To refinance into a 15-year loan at 2.99%, the borrowers had to spend $37,000 to pay down the mortgage balance.
"They happened to have it sitting idle in a checking account," Kuiper says. The refinance will save the borrowers $14,000 a year in interest. "That alone is a 38% return on their cash. They were not earning 38% on their checking account."
Cash-in refinances reached their peak in the second half of 2011. Nearly 1 in 2 homeowners who refinanced a mortgage was willing to do a cash-in refinance in the last quarter of 2011, according to a Freddie Mac report.
In the first three months of this year, only 1 in 5 borrowers reduced their mortgage balances when refinancing, the report shows.
That's partly because an increasing number of underwater borrowers have been given access to refinances through the Home Affordable Refinance Program, says Dan Green, a loan officer at Watersone Mortgage in Cincinnati. HARP allows borrowers to refinance regardless of how deeply underwater they are. Is it worth paying thousands for a lower rate?
But not every homeowner qualifies for HARP. Those who can't refinance through HARP are left with a decision: Pay down the mortgage, or keep the high interest rate they currently have on their loans.
Usually, borrowers choose to wait it out, hoping their homes will appraise for a higher value soon, says Rob Nunziata, president of FBC Mortgage in Orlando, Fla.
"Refinancing isn't a necessity," Nunziata says. "If people have to spend money to refinance, many of them just won't do it."
But it's worth crunching the numbers and figuring out how long it will take to recoup the money invested, experts say. It's also important to consider how long you plan to keep the house.
"Every situation is unique," Green says. "There are cases where it makes sense and cases where it doesn't. That's a question you need to discuss with your loan officer." The lucky ones get to cash out
The low rates also attract property owners who have equity and want to refinance, cash out and reinvest.
Kuiper says he recently worked with a client who refinanced the equity on a rental property to buy another investment home. Green says one of his clients cashed out on a refinance to pay for construction and renovations.
"You'd think this is a great time to cash out with rates being so low," Nunziata says.
But qualifying for a cash-out refinance can be a challenge, he says.
"The guidelines on cash-out refis are much stricter than on a regular refinance," he says. And the interest rate is a little higher.
About 21% of borrowers who refinanced in the first quarter of this year got back some cash, according to Freddie Mac. At the height of the market in 2006, when it didn't take much more than a pulse to get a mortgage, about 88% of borrowers cashed out when they refinanced, the report shows.
"Consumers and the market in general are much more conservative these days," Nunziata says.