With Gratitude for 'Bling'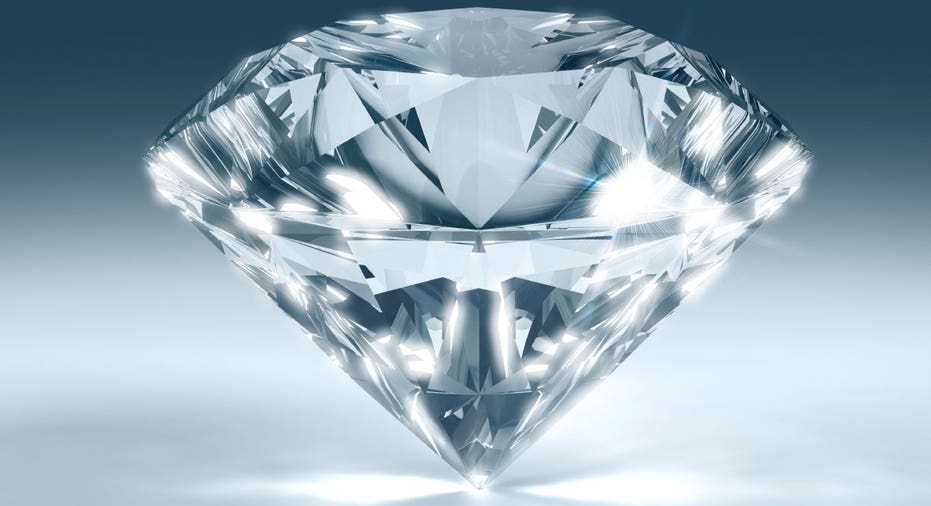 In May 2003, I met with a woman for a life coaching consultation in a café in New York's West Village. She had a nasty case of writer's block. I was about a year into my coaching career at that point and was continuously astounded at how good it felt to help people drill down on their 'stuff' and get going on change.
This woman already had some suitors for the novel she had begun, called Bling, but she was frozen. That one-hour session clicked something into place for her. While I would never typically reveal even that much about a client's business, this one wrote me a website testimonial and so these facts were made public by her:
Two days after meeting with [Nancy], I broke through my three-month long bout of writer's block, finished my novel a month later and scored a book and film deal six weeks after that. Publishing my book changed my entire life! I can't believe I was going to give up! And I shiver to think what would have happened if I hadn't had Nancy to put me back on the right track.
A beautiful expression of appreciation.
Last weekend I learned this woman, author Erica Kennedy, died at age 42. I am still stunned.
Her book went on to be a New York Times bestseller. I was proud to attend the launch party at Lotus in the then-emerging Meatpacking District. When Bling came out in paperback, the blurb from The Times on the back cover read, "Kennedy is wry and funny, with the deadpan humor of a stand-up comic."
Once a publicist at Tommy Hilfiger, but not quite a fit in a corporate environment, she took her Sarah Lawrence College and Oxford education, combined it with her love of magazines and writing and wrote what The New Yorker called "A gleeful satire of the hip-hop glitterati."
Imagine being only a year out of the life coaching gate and watching someone succeed on such a grand level because you listened, helped her see what was in front of her and – yes – reached her on a profound level. Whatever it was, whatever I said, whatever my energy conveyed across that café table, witnessing the ensuing developments joyously unfold cemented my calling as a life coach.
I feel as if I am the one who owes a debt of gratitude to Erica Kennedy. Perhaps this is her testimonial.
In the years that followed we stayed in touch enough to know what the other was doing. For a while we attended the same church in Manhattan and so after service there was some real conversation over Jamba Juice and Murray's Bagels. We attended a Suze Orman book signing at the Barnes and Noble in Union Square in 2008. The following year she published her second novel, Feminista, which author Rebecca Walker called "smart, hilarious, and totally of the moment."
This was Erica Kennedy. I don't pretend to have known her well. But what I did know was so darned impressive I was humbled to have played any part whatsoever in helping her dream come to fruition.
I stayed current with her on social media. She was so fierce on Twitter. I always felt like I had to be on my toes to engage her, so sharp were the Tweets that seemed to roll off her keyboard. She was one of those people who got and thrived in the 140-character limit. During the last Academy Awards, after the category of best actress in a leading role was announced, Kennedy's mind went this way with regard to race:
@ericajk: U know what might be better than Viola winning?Having ppl be shocked tht Meryl Streep won instead. FINALLY! YES!
Nodding as I read it, I could only manage a feeble re-Tweet with the words "very astute."
Kennedy was unfettered in a way I strive to be in my expression every day. In the Shout Outs at the end of Bling, she ends a few pages of gratitude with this: "And to all da haters, I still got love for ya! (Just kidding – I don't.)"
Love that. Spirit with an edge.
My copy of Bling has this inscription from Kennedy: "Nancy—Without you there would be no Bling! Erica"
And without Bling, I may have never seen with such stark clarity my ability to reach people striving to use gifts that are dangerously dormant.
I don't even know where to begin to thank Erica Kennedy for that.
Nancy Colasurdo is a practicing life coach and freelance writer. Her Web site is www.nancola.com and you can follow her on Twitter @nancola. Please direct all questions/comments to FOXGamePlan@gmail.com.