Wine, Fitness, Kids, Dogs, Body Scrub and Twitter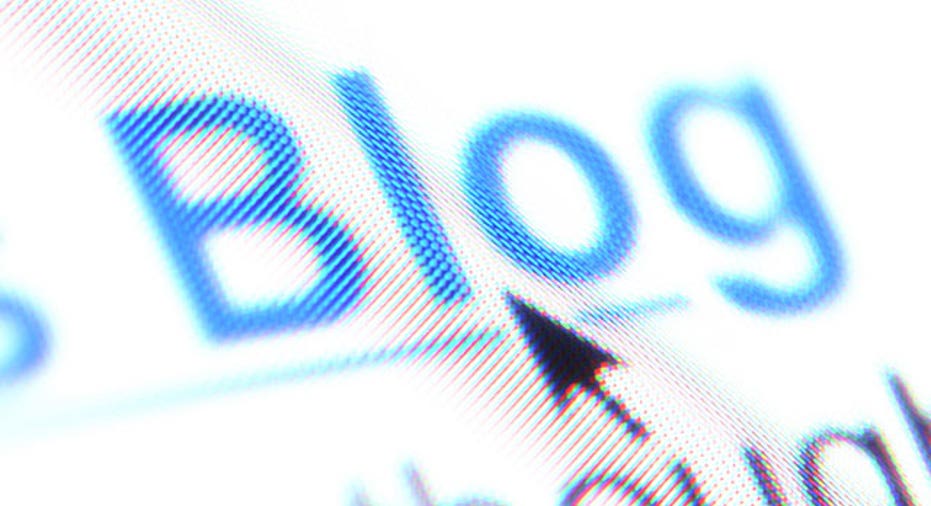 You named your small business, you set up a Web site, and you even started seeing profits from it. What's next? You could set up a profile page on a social networking site, such as Facebook or Myspace. And/or you may want to head to Twitter, the member-based site that boasts of allowing you to virtually shout your company's message from a technological rooftop.
Every week, Fox Small Business Center will highlight companies that are making their brand known through social media. As small businesses, you are on the frontlines of re-starting our economy, and we want your voice to be heard.
Think your business deserves to be featured? Just follow @fbsmallbiz and tweet #mysbc to participate.
@OneClassicWino
Do you enjoy a heavy cabernet or perhaps you prefer a light pinot grigio? Whatever your taste, One Classic Wino promises to enliven your palette. This company specializes in private wine tastings, parties, wine consultation and corporate events in the DC area.
Founder Jessica Milby says she cultivated her passion for wine while working as manager of a wine store post-college graduation. In November 2010, the 25-year-old entered corporate America, but to continue to pursue her love of wine she founded One Classic Wino as a side business.
Milby uses new media, including a blog, Facebook and Twitter account to promote her brand. Milby says "The key to gaining customers is to be active. Social media is the new way of marketing and growing a business and I'm staying on top of the trends."
@AmbitionFitness
Ambition Fitness founder Nick Herold says he is no newbie to the fitness industry. His work has earned him much media exposure, with appearances on ESPN, the 'Today Show,' the 'Biggest Loser' and more. But in 2007, according to Herold, after years of working at health clubs that emphasized sales numbers more than client results, he decided to shift the focus back to the client—and so Ambition Fitness was born.
Herold not only promotes healthy living through his personalized body blueprint exercise program, but also through his use of social media. Ambition Fitness uses Facebook and Twitter to inform clients of class times, schedule changes and special events and offer nutrition and exercise tips.
The fitness company even tweets at clients to congratulate them on their progress, and motivate them to achieve their health goals.
@KidsEatOut
Sure, Zagat says the restaurant serves divine tuna tartare and savory sirloin, but do they have high chairs? What about changing tables and a kids menu? KidsEatOut.com founder Dawn Scheurle laments: "Every restaurant review site I researched talked about food but NONE of them talked about the things you need to know as a parent when you venture to a restaurant." So the Columbus, OH mom said she decided to create a Web site that reviewed local restaurants from a mom's point of view.
When Scheurle founded the company in 2006, her goals were small — to make enough money to support her family's dining out. Today, according to Scheurle, the site covers all her expenses -- and her goals are much bigger. Social media, she said, has proved imperative to the success of KidsEatOut.com.
"Because my site is super local and hyper-targeted, social media has been a perfect venue for promoting KidesEatOut.com," Scheurle said.
She says Twitter especially "has been the key ingredient in getting people to know about my company. The information sharing is awesome!"
@LunchBuddiesFBWith the motto "so much fun under one woof," Lunch Buddies invites man's best friend to enjoy walks, soccer, movies and even doggy parties. The doggy daycare, boarding and grooming facility is based in Fredericksburg, VA, and boasts daycare for just $16/day. Lunch Buddies uses Twitter to wish happy birthday to their four-legged clientele, share photos from training sessions and doggy parties and grow their online presence.
@ExfoLatte"It's time to enjoy coffee beyond the cup and let your skin drink it in," say the founders of ExfoLatte, a company that sells espresso roast body scrub. Yup, you read that right: espresso roast body scrub. Why not shea butter or lavender? Why espresso roast?
ExfoLatte founder Shauné Young, who thought of the idea while working in a coffee shop, says caffeine can help reduce cellulite, prevent skin cancer and even help minimize those pesky varicose veins. When it comes to Twitter, Young says it helps shoot the message home, "Social media has dramatically changed the landscape of traditional advertising for businesses. I use twitter with popular 'hashtags' that reach my target market."
So, what's next from the makers of ExfoLatte? An espresso-based foot scrub!