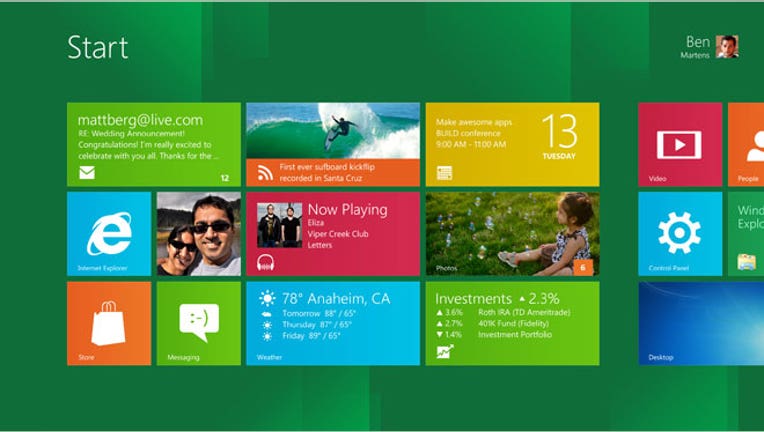 Microsoft and its partners have seemingly set some very lofty goals for Windows 8.
Citing multiple anonymous sources at various unnamed Taiwan-based original device manufacturers, DigiTimes on Wednesday reported that Windows and Intel want top-tier vendor partners to launch an all-out assault on Apple's iPad.
The iPad's share of the tablet market currently sits at 70% according to the report, but Microsoft and Intel want to push that figure down to 50% by the middle of next year.
See more tech stories on the FOX Business Technology homepage.
If earlier reports pan out, devices powered by the Windows 8 platform will begin rolling out early in the fourth quarter this year, and that gives Microsoft and its partners roughly three quarters to steal 20% of Apple's market share.
DigiTimes states that there will be 32 Windows 8 tablets available from various vendors by the end of the year.
This content was originally published on BGR.com
More news from BGR: