Window Shop for Health Insurance Now, Buy Later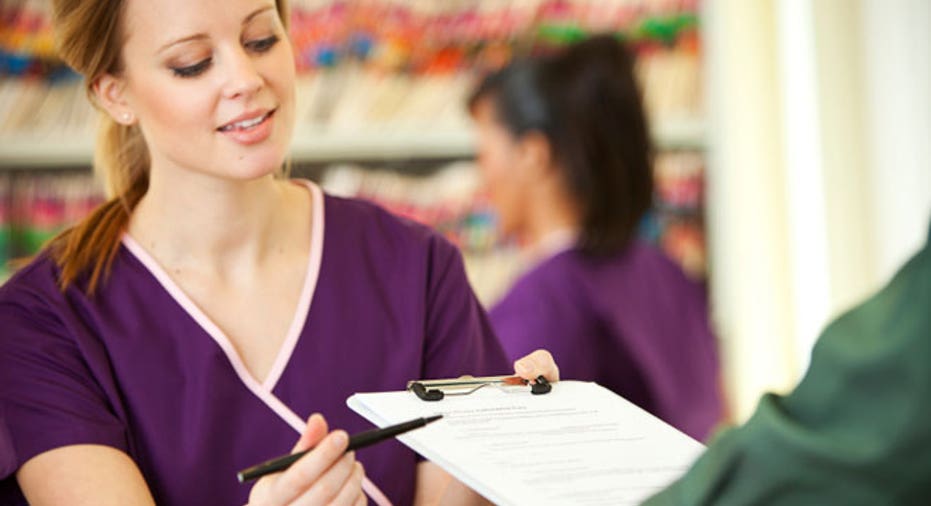 Frustrated by the new U.S. federal and state health insurance exchanges?
The best advice, insurance industry insiders say, is to put down the computer. Window-shop for a couple of weeks, but don't even think about buying a plan right now.
That's because any policy you would buy this way will not kick in until January. "You still have some time, and you should take it," says Carrie McLean, director of customer service for eHealth Inc, which runs the private insurance marketplace eHealthinsurance.com.
But you can get ready by educating yourself about what is available - including options beyond the public exchanges that opened on Oct. 1 as part of the Affordable Care Act.
For instance, you can go directly to insurance carriers to find plans that aren't offered on the exchanges. These plans meet the same minimum standards set out by the healthcare reform law as those on the public exchanges, but they include no government subsidies. You could go to an online broker like eHealthinsurance.com that aggregates private plans from around the country. Or you could go to one of your state's licensed brokers, many of which sell on- and off-exchange policies, for a recommendation.
"Literacy is low out there - people don't even know that Obamacare and Affordable Care Act are the same thing," says Aaron Smith, executive director of Young Invincibles, a nationwide non-profit that helps inform young Americans about their healthcare options.
Here's another reason to take it slow: Brokers around the country report that they are missing decision-making elements they need to compare plans, such as directories of doctors participating in networks and drug formularies to show what's covered. Some of the off-exchange plans don't even have their rates listed yet.
Marcus Newman, an insurance agent in Bannockburn, Illinois, outside Chicago, does not know anyone who has purchased a plan on a public exchange. "I've quoted prices, and every single person choked on the rates," Newman says. "I don't know what they were expecting."
For those not getting government subsidies, there could be a bit of sticker shock as prices range from $150 for the lowest-tier individual policies to thousands for top-tier family coverage, depending on the state.
If you're hoping there is something better out there, here's what you need to know to help you shop:
1. You can still buy 2013 coverage in some states.
The Affordable Care Act affects all individual insurance plans, even if they aren't offered on one of the public exchanges. One key upgrade that starts Jan. 1, 2014, is that carriers have to accept you and cover pre-existing conditions. Other provisions mandate coverage of maternity care, mental health, pediatric dental and vision and pharmacy benefits.
Some states allow carriers that do not offer plans on the public exchanges to lock customers in for one more year at 2013 levels. Typically, those plans are less expensive for people who had already qualified for them in the past. Forget this option if you have anything at all wrong with you - you won't pass the medical underwriting process.
"For the healthy people, the current plan is the easier solution," says Tony Nefouse, who sells both exchange and off-exchange plans in Indiana. "They can have a policy in place, no online enrollments or glitches or delays, and they're able to get a policy that starts immediately."
For his own coverage, Neil Primack, an insurance agent in Jupiter, Florida, who runs the site floridahealthinsurancebroker.com, simply renewed his $200-per-month plan. "If I went on any of the new plans, my premium would have doubled," he says.
2. Even if you qualify for a subsidy, consider other options.
Some prices will be hard to beat - such as that found by Des Moines, Iowa, insurance broker Jesse Patton for a client whose subsidized platinum-level plan on Iowa's exchange will cost her $30 a month starting in January.
Others need to shop around. Patton also has a client who is a 51-year-old woman, previously on a private insurance plan for $550 per month. She has a job that pays $21,000 a year, but her employer doesn't offer insurance.
Coverage from Iowa's public exchange next year would cost her $511 - though just $400 with a subsidy. But Patton priced the rest of the market and found her a comparable plan for $373 without a subsidy.
3. It's worth waiting for off-exchange plan information.
HealthPocket.com, a site that analyzes healthcare costs, has found some limited pricing information showing that off-exchange plans are slightly more expensive than the non-subsidized offerings on the exchanges. But that was only at the base premium rate and does not include any qualitative analyses of doctor networks.
"A health insurance plan is only as good as the doctors that accept it," says Kev Coleman, HealthPocket's head of research and data, who has found that exchange plans tend to have narrower networks than plans offered off the exchanges.
In most states, brokers advise that those who don't qualify for subsidies will do better on the private marketplace, if only because they don't have to go through all the paperwork required on the public marketplace.
"The plans they are marketing are not that much different. There's no incentive to go on the exchange if you don't have to," says Cammie Scott, president of CK Harp and Associates, an insurance brokerage in Springdale, Arkansas.