William Clay Ford, Grandson of Henry Ford, Dead at 88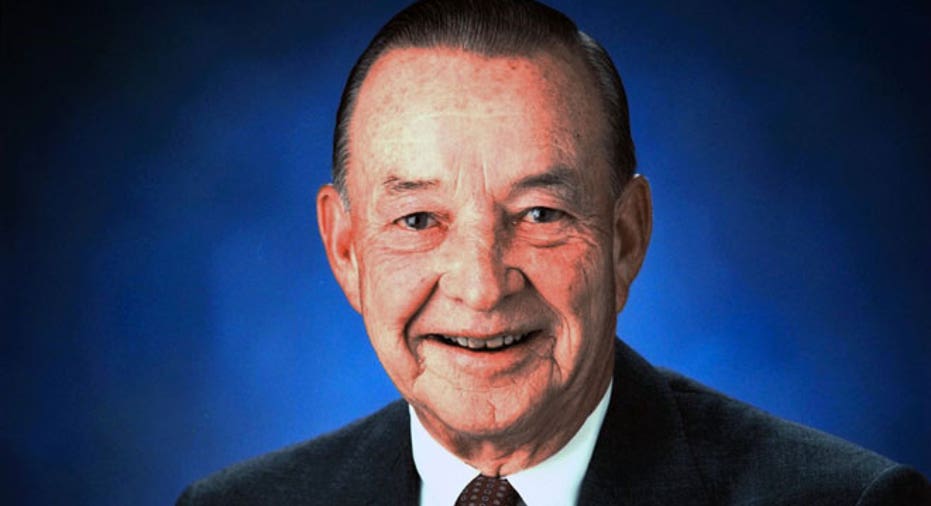 William Clay Ford, the last surviving grandson of Ford (NYSE:F) founder and automotive innovator Henry Ford, died Sunday at the age of 88.
The Dearborn, Mich.-based automaker said Ford died at his home from pneumonia. He retired from the company's board in 2005 and became director emeritus after a career that spanned 57 years. His son Bill Ford Jr., the current executive chairman of Ford Motor Co., was CEO at the time.
Ford previously served as chairman of the car manufacturer's design committee, a position he held for 32 years. He also held various posts on the board of directors.
"Mr. Ford had a profound impact on Ford Motor Company," president and CEO Alan Mulally said. "While we mourn Mr. Ford's death, we also are grateful for his many contributions to the company and the auto industry."
The company said its U.S. locations will lower their flags to half-staff for 30 days in memory of Ford.
Ford was also known as the owner of the NFL's Detroit Lions. He acquired the team in 1963 and most recently served as its chairman.
"No owner loved his team more than Mr. Ford loved the Lions," team president Tom Lewand said.
Outside of his work for the Lions and the automaker his grandfather founded in 1903, Ford was chairman of the board of trustees of The Henry Ford educational institution, a director of the Detroit Economic Club, an honorary life trustee of the Eisenhower Medical Center and a national trustee for the Boys' and Girls' Clubs of America.
The William Clay Ford Center for Athletic Medicine, the Great Hall in the Henry Ford Museum and the outdoor courts of the University of Michigan's new tennis center are named in his honor. Ford was the largest donor in the history of the Henry Ford Museum.
"My father was a great business leader and humanitarian who dedicated his life to the company and the community," said Bill Ford Jr.
Ford is survived by his wife of 66 years, Martha Firestone Ford, as well as his son, three daughters, 14 grandchildren and two great-grandchildren.