Will Your Insurance Stand Up to a Tornado?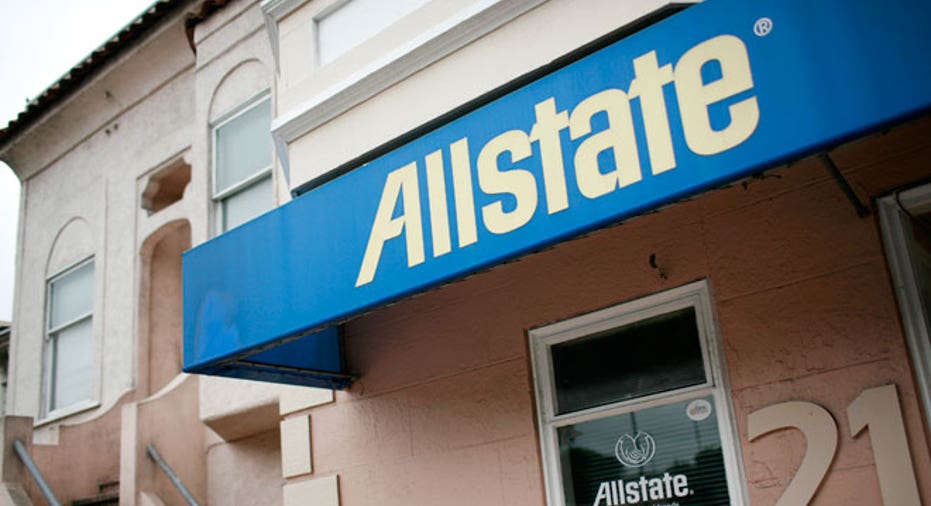 It seems to appear out of nowhere and is gone within minutes, but in that short time a tornado can devastate a home. The vital question is: Can your home insurance withstand its winds?
About 1,000 tornadoes touch down in the U.S. in an average year, causing billions of dollars in insured losses, according to the Insurance Information Institute. Last year, these monster storms -- which can wipe out whole neighborhoods and small towns -- were the costliest type of natural disaster in the country for insurers, according to Munich Re, a company that insures insurance companies.
Here are five steps for assessing your insurance needs in the face of tornadoes.
1. Know Your Coverage
Unlike floods or earthquakes, tornadoes don't require a special type of insurance. A basic homeowners policy should cover the damage inflicted by a tornado, whether it's from wind or rain, says Christopher Hackett, director of personal lines policy at the Property Casualty Insurers Association of America.
Still, homeowners concerned about tornadoes should make sure their policies match their financial needs, he says.
For example, a policy with a higher deductible likely will translate into lower premiums, but you will end up paying more out of your own pocket if a tornado damages or destroys your house, Hackett says. Make sure you can cover the deductible. Otherwise, consider a higher premium with a smaller deductible.
It's also important to know if you have a replacement cost policy, which replaces the damage to the home with materials that are similar in quality and kind. The alternative is a cash-value policy, which accounts for depreciation and probably won't pay as much, Hackett says.
2. Take Inventory
Of course, homeowners insurance covers more than just the structure. The policies cover what's on the inside, too.
If your insurance replaced "just a home (but) no bed, it's not a home," notes Jim Whittle, the assistant general counsel and chief claims counsel at the American Insurance Association.
Make a list of what you have, to ensure your possessions are covered adequately. Include brand names, when you bought each item and approximately how much you paid. Include receipts when possible, especially for more expensive belongings such as electronics and appliances.
Create a photo log of your possessions or record what you have on video. A detailed list will help you determine how much coverage you need and make it easier to file a claim after a tornado.
Store these records in a secure place, such as a safe deposit box at a bank or in a lock box in whatever room you designate as your safe room.
3. Consider Your Valuables and Car
Your home insurance will cover personal property up to a limit. If you own valuable items such as stamp or coin collections, fine art, expensive photography equipment or jewelry, consider a rider on your policy to increase coverage, Hackett recommends. These items may require an appraisal before a rider is granted.
If your car is damaged while parked in the garage, it may or may not be covered by homeowners insurance, says Whittle. Still, the comprehensive portion of an auto policy should take care of any damage from a tornado's wind or hail, and cover your vehicle against flooding, vandalism, and theft during or after a storm, he says. (A cautionary note: Not all states require comprehensive coverage for auto insurance, so make sure you have it.)
4. Don't Forget About Living Expenses
Another consideration is where your family is going to live and how you will eat while your home is being repaired (or rebuilt) after a tornado. Instead of crashing on a friend's couch in the basement, check if your homeowners insurance will pay for additional living expenses, Hackett says.
This type of coverage helps cover the cost of staying in a hotel or paying rent for temporary housing. It can even cover meal expenses while your family is displaced.
5. What to Do in the Aftermath
After making sure your family is safe, get in touch with your insurer. You should have contact information for your homeowners insurance company and agent in a safe place with your inventory of possessions.
Often, insurance companies will send out emergency response teams to a devastated area and set up temporary shop outside local supermarkets or strip centers, Whittle says. These representatives may issue checks or debit cards immediately, for food and housing.
A claims adjuster will be sent to your home to assess the damage. The insurance adjuster will ask for proof of lost items (your inventory list) and a description of the event (tornado) signed by you. The adjuster will investigate the validity of your claim, come up with the replacement cost and issue payment. How long the process takes depends on the complexity of the claim, Whittle says.