Will Wells Fargo Sports Stadium Deal Survive The Scandal?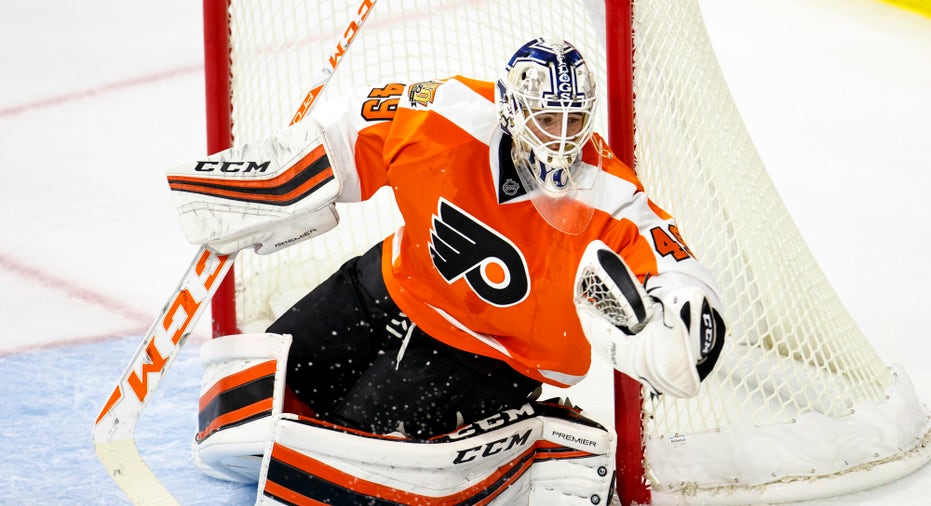 A sales scandal has tarnished Wells Fargo's (NYSE:WFC) reputation with customers in recent weeks, but it's unlikely to knock the embattled company's name off the arena that the NHL's Philadelphia Flyers and the NBA's Philadelphia 76ers call home, industry experts told FOXBusiness.com.
The San Francisco-based bank has held naming rights on the eponymous Wells Fargo Center since 2010, two years after its acquisition of Wachovia Bank, the building's previous name-holder. Sports and entertainment company Comcast Spectacor, which owns both the arena and the Flyers franchise, has a deal with Wells Fargo that runs through 2024.
Endorsement deals regularly include a "morals clause" that allows brands the right to terminate the contract if an athlete or celebrity does something to tarnish its reputation. But naming rights deals, which are typically worth tens of millions of dollars and can run for more than a decade, are more complicated.
Most naming rights contracts include morality clauses, but they're generally intended to cover only the most extreme violations, with clear-cut cases of willful wrongdoing, an industry source told FOXBusiness.com. While Wells Fargo is facing a government investigation and near-universal public criticism amid allegations of fraudulent sales practices, company executives have apologized for any wrongdoing and denied their employees' tactics were part of a scheme to defraud customers.
Representatives from the Flyers and 76ers referred FOXBusiness.com's request for a statement on the naming rights deal to Comcast Spectacor. A Comcast Spectacor representative declined to comment.
The sales scandal has had a profound effect on Wells Fargo's business. The bank posted better-than-expected earnings on Friday, but noted a 14% drop in customer visits during the month of September. John Stumpf, Wells Fargo's chairman and CEO for more than nine years, stepped down on Wednesday amid intense pressure.
Only a handful of major naming rights deals have been voided prematurely. Financial instability, not scandal, typically serves as the catalyst, according to Michael Colangelo, assistant director of the University of Southern California's Sports Business Institute.
Colangelo told FOXBusiness.com it's "doubtful" that Wells Fargo will lose their deal with Comcast, noting that Bank of America maintained naming rights for the Carolina Panthers' stadium in Raleigh in 2014 even after paying more than $16 billion in fines for its role in the country's subprime mortgage crisis.
"There are obviously exceptions, but Wells Fargo probably won't be forced out of a sponsorship deal unless [Comcast] knows it could immediately fill that revenue stream. That's rare," Colangelo said. "Teams could let the deal run out and leave amicably, which is actually a good sign to future/potential sponsors that the team is there for the entirety of the deal. It's better business that way."
While it's rare for naming rights deals to end early because of a scandal, it isn't without precedent. Enron purchased naming rights for the Houston Astros' stadium in 2000 in a 30-year, $100 million deal. Less than two years later, the energy giant went bankrupt amid allegations of massive corporate fraud. Even then, the Astros paid $2.1 million to buy back their stadium's name.
In another case, the Tennessee Titans sold their naming rights in 1999 to now-defunct Adelphia Communications in a 15-year, $30 million deal. The NFL franchise dropped Adelphia in 2002 after it missed a scheduled payment and saw members of its controlling family charged with improper use of company funds.
Wells Fargo representatives did not immediately respond to a request for comment.