Will These 3 Trends Curb Your Spending?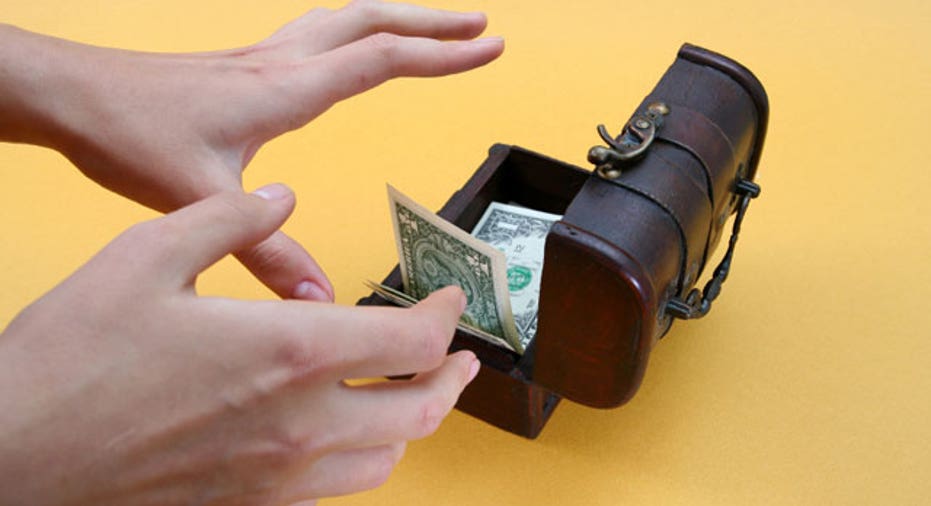 The business of business has been to do everything possible to separate us from our money.From store music that sparks a buying mood to impulse items placed at eye level, it's a battle between consumers' willpower and businesses' ability to entice spending.
But now, because of a desire to cater to consumers' newfound thrift, businesses may actually help you budget. But such help could be a hindrance, unless you understand the pitfalls.Will the $10 rule make you cash-conscious?
"Studies have shown that you are less likely to spend when you pay cash," says Michael Collins, faculty director at the Center for Financial Security at the University of Wisconsin.
That's because counting out bills forces us to see how much a purchase is costing, whereas credit cards dull that reality, he says.
Especially at independent retailers, you're likely to start seeing signs urging cash payment for smaller purchases, says J. Craig Shearman, vice president of government affairs for the National Retail Federation.
The recent financial reform lets stores refuse credit cards for tabs under $10, legitimizing a practice that was already widespread among smaller merchants who are particularly hard hit by credit transaction fees, says Shearman.
Now that the law specifically allows it, Shearman predicts retailers will be posting prominent requests: "Cash preferred."
But it will only significantly enhance your budgeting if you start carrying cash for larger purchases, and not just for the quick, low-cost buys, says Collins.
"The impact (of cash) is greater with more expensive items," he says. "You're less likely to spend $100 on an item at a clothing store, for instance, if you pay out cash."
Still, forking over cash for the impulse candy or coffee buys at the corner store may also cut down your weekly expenditures, Collins says.
An old idea, the layaway plan -- which entails paying a small amount in regular intervals toward a purchase and then taking it home only after it's paid for -- has made a resurgence.
After years of dormancy, for instance, Sears relaunched its layaway in late 2008, says Salima Yala, division vice president for financial services at the retailer.
The service has been popular, Yala says, not only with the credit-challenged consumers of this recession, but with others who want to cultivate new buying habits.
Moreover, the website eLayaway.com, which launched in 2006, claims to have 100,000 registered members and offers selected items for layaway from 100 retailers as well as layaway plans for sporting events.
Using layaway may help consumers develop a talent for delaying gratification, a key budgeting skill that was lost during the decades Americans overused credit, says George Loewenstein, a professor of economics and psychology at Carnegie Mellon University.
Despite the merits of the approach, Loewenstein says, it could backfire if you later change your mind about wanting the item or need the cash you've put up for other purposes.
No federal laws specifically govern layaway plans, says Elizabeth Lordan, a Federal Trade Commission spokeswoman. Many states and some localities do have such rules, however.
In Idaho, for instance, part of the state consumer protection statute forbids retailers to increase the price of goods laid away after the original agreement has been made. If retailers run afoul of the rules, consumers can complain, and the state attorney general's office will mediate, says Bob Cooper, spokesman for the Idaho office.
In a Consumer Alert, the FTC warns that consumers should look for a written layaway agreement, which spells out when payments are due, possible fees and what provisions the retailer will make if you want your money back instead of completing the purchase.
"Your card is declined," are the words anyone who flirts with their credit limit dreads. So, it may seem ironic that Citigroup is asking MasterCard customers if they would like to request such an embarrassing decline.
Citi's new "inControl" service is initially offered to select MasterCard holders. With this feature, customers can set up blocks of certain types of spending, like charging more than $300 monthly at restaurants. But customers can also unblock their self-imposed limits by calling Citi or going online.
While self-imposed blocks may be helpful to some people, Loewenstein says, he doesn't think confirmed spenders will reform their ways with such a service.
Artificially blocking spending is analogous to trying to stop drinking by taking a drug that would make you ill if you consume alcohol, Loewenstein says. "There was much hope when that drug came out, but what happens is that people accumulate a desire to drink and stop taking the drug."My guess," he says, "is that a lot of people will end up unblocking and then spending the way they want."