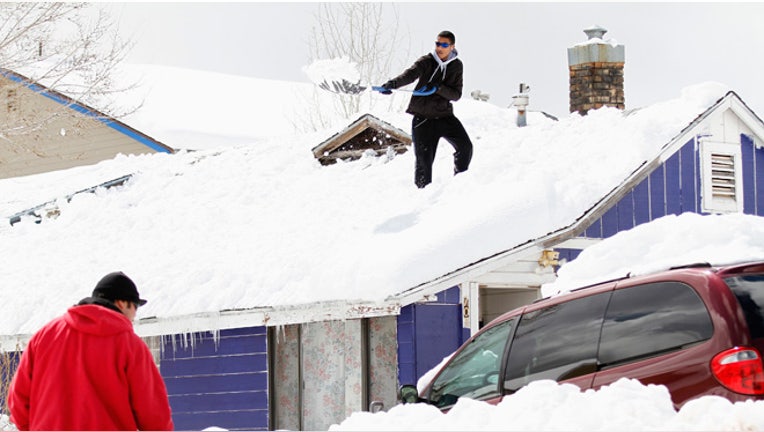 This winter may not match last year's frigid battle with Jack Frost, but Americans living in the Northeast shouldn't expect much of a discount on their heating bills.
Marketers anticipate that natural gas prices in New York City and Boston will remain high this winter, according to the U.S. Energy Information Administration. While natural gas is projected to be cheaper than last winter, prices for the heating fuel will likely remain higher than the average of previous winters.
In New York, forward prices for the winters of 2014-15 and 2015-16 are currently below spot prices seen during the unusually cold winter of 2013-14, but higher than spot prices from 2012-13.
The same trend can be found in Boston, where forward prices show natural gas at $13.70 per million British thermal unit. That's $2.33 per MMBtu below the previous winter but still much higher than past winters.
Winter has already wreaked havoc in the Northeast this year. Officials have attributed 13 deaths to a massive snowstorm that dropped seven feet of snow around Buffalo last week.
Pricier natural gas and other heating fuels lifted energy bills last winter, when many areas across the U.S. posted record-low temperatures. The EIA estimated that homeowners who use natural gas spent 10% more for heating year-over-year. Households that use propane, heating oil and electricity also saw higher energy bills.
On Monday, the EIA said pipeline capacity near Boston and the rest of New England has yet to catch up to peak demand for natural gas. The New York area has benefited more from new pipelines that carry natural gas from the Marcellus Shale, which spans Pennsylvania and West Virginia.
Energy firms are ramping up efforts to accommodate higher production of natural gas, especially in the Marcellus shale play and Ohio's Utica formation.
Since the start of 2014, pipeline operators have added two billion cubic feet per day of capacity in the Northeast, the EIA said. The growing need for capacity in Pennsylvania, Ohio and West Virginia led to a surge in new pipeline projects between 2012 and 2014.
Sunoco Logistics Partners (NYSE:SXL) recently gave the green light to the second phase of a new pipeline that stretches across southern Pennsylvania. The pipeline, Mariner East, will bring natural gas liquids from the Marcellus and Utica formations to a distribution hub near Philadelphia.