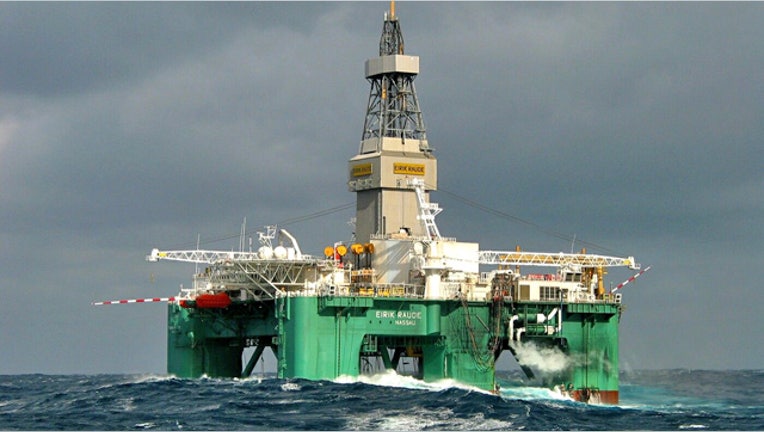 Despite warnings from Schlumberger (NYSE:SLB), analysts don't expect Western sanctions against Russia to have a wider impact on the energy industry.
On Tuesday, Schlumberger issued a brief statement that U.S. and European sanctions targeting Russian companies will have a "limited" financial impact on the company. Schlumberger said it has adjusted operations in response to the sanctions, and it continues to work with its Russian customers.
Schlumberger also said it will continue to ensure its activities are in compliance with applicable regulations.
The world's largest oilfield services firm is projecting an earnings impact of up to 3 cents a share in the third quarter. Analysts are looking for a profit of $1.51 a share.
Schlumberger shares dropped 1.2% to $107.87 on Tuesday. The stock is up 19.7% since the start of the year.
"The sanctions are placing some restrictions on the engagement of certain people and equipment in our Russian operations which in the short term will have an impact on operational efficiency and costs in Russia," the company said in a statement.
Although the country has been identified as an area of growth for the company, Russia makes up just a small part of Schlumberger's overall business. In February, Schlumberger signed a partnership with GazpromNeft, one of the largest oil producers in Russia, to work on increasing the efficiency of a planned shale development project in Siberia.
Morningstar analyst Robert Bellinski said the sanctions mostly affect Schlumberger products that are now banned from export. Schlumberger sells drill bits and other parts used in the process of extracting oil.
"The point of sanctions is to change behavior," Bellinski explained, saying the impact on earnings isn't a long-term problem. "This is just part of the risk inherent in investing in energy stocks."
In a research note sent to clients, Bellinski noted how the sanctions target deep-water, artic offshore and shale exploration and development, but nearly all of Russia's oil- and gas-producing fields currently under construction don't meet those qualifications.
Meanwhile, the European Union didn't issue sanctions against the natural gas exploration in Russia, providing "additional flexibility for Schlumberger to continue operations in Russia," Bellinski wrote. Many European countries rely heavily on Russia's natural gas.
Reservoir characterization software, Schlumberger's largest business segment, also remains in the clear. The U.S. placed sanctions on specific types of software that are used to operating hydraulic fracturing equipment.
Wider Impact?
Ben Tsocanos, an energy analyst at Standard & Poor's, noted that U.S. companies tend to have limited exposure to Russia.
He added that while it's not a complete surprise that Schlumberger could see an impact on its bottom line, Russia may bear the brunt of the sanctions. Russia's oil and gas output has yet to show an immediate decline, but going forward, big projects that include partnerships with Western companies could hit roadblocks.
"Russia will have a hard time moving forward" with those projects, Tsocanos said. "In general, I don't think it's going to be a game-changer."
Bellinski said it's hard to glean anything from Schlumberger's brief statement when evaluating the industry as a whole.
"The long term outlook for oil production is always hazy," he added. "The sanctions did not cripple the Russian oil industry at this time. What it does to banks and what it might do to the energy industry's access to capital markets might have far greater bite than any immediate impact on product exports."