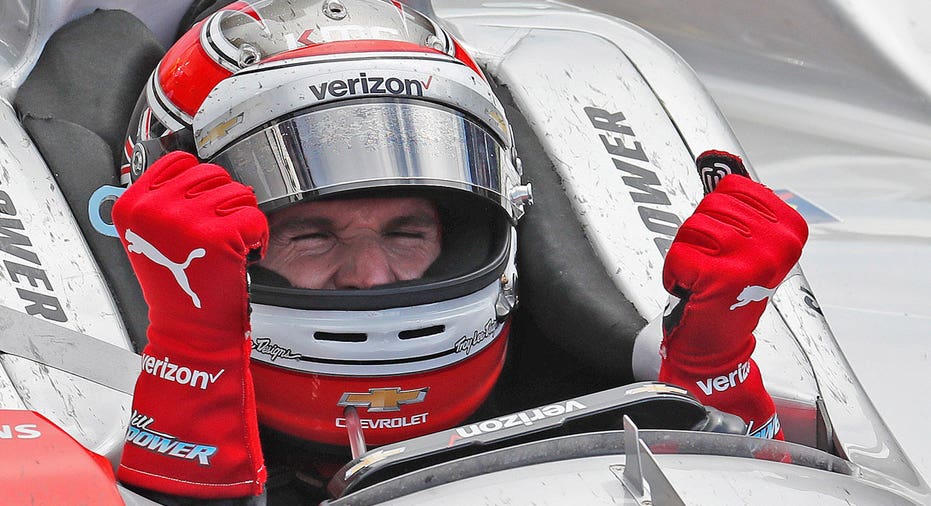 Australian Will Power won the 102nd Indianapolis 500 on Sunday, giving the 37-year-old Australian his biggest victory on IndyCar's biggest stage.
Power took the lead with four laps to go when Oriol Servia and Jack Harvey had to pit for fuel.
Power then held off pole winner Ed Carpenter over the final few laps for the victory.
Team owner Roger Penske picked up his 17th win in the Indy 500 and it was Power's second straight victory this season.
He won on the road-course event at Indy earlier this month.
"I just screamed like I've never screamed before. It was just amazing. The last two laps, the last lap, seeing the white flag, the checkered, I mean, you can't explain it," Power said. "It's what I needed so badly, what I wanted so badly, and it came true. Anyone here knows how that would feel. You want something so much, it comes through to you through hard work and determination."
Last year's winner Takuma Sato, Danica Patrick, Sebastien Bourdais, three-time winner Helio Castroneves  and Tony Kanaan lost control and wrecked.
A big part of the media focus was on Patrick who was competing in the final race of her career.
Patrick crashed on lap 68, hitting the wall coming out of turn 2. She finished 30th out of 33.
The Associated Press contributed to this article.