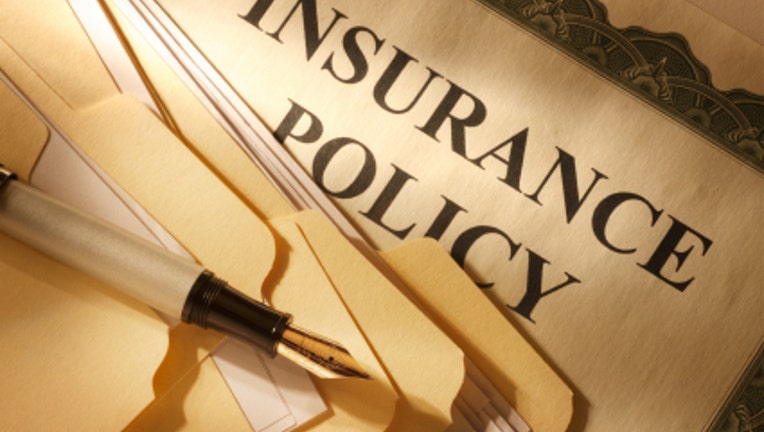 Would you speed if you were paid not to? That's the thrust of a study by the National Highway Traffic Safety Administration (NHTSA) showing that motorists followed speed limits when offered financial perks. The study, conducted by researchers from Old Dominion University in Virginia and Western Michigan University, focused on 50 people who drove cars equipped with GPS trackers designed to monitor speed. Drivers who didn't go over the limit received $25 each week.
But motorists who drove 5 to 8 mph too fast were penalized three cents each time. If they went 9 mph or more above the limit, the penalty doubled to six cents. (See: "Ticket? Uh-oh: auto insurance rate increases for common violations.")
"This had a robust effect in getting drivers to reduce their speeding," says Ian Reagan, the study's lead researcher and now a senior researcher for the Insurance Institute for Highway Safety (IIHS). "Egregious speeding, driving 9 or more mph over the limit, was just about eliminated for those that had the incentive" not to speed.
Another new driver safety technology being tested
The study sheds more light on intelligent speed adaptation (ISA) systems that determine if someone is speeding by using GPS to link a vehicle's position to digital maps that include local speed limits. In addition to GPS, some newer systems use cameras to read speed signs.
The ISAs, according to a recent report from the IIHS and the Highway Loss Data Institute, then could warn drivers that they're going too fast or even automatically slow the car.
Typically, ISAs notify drivers of speeding by one of the following:
an audible or visual alert telling the driver to slow down
a haptic alert via the accelerator that makes it increasingly more difficult for the driver to depress the pedal
reducing engine throttle to automatically decelerate a vehicle
Right now ISA technology is being tested, but is not yet in use in the U.S.
Auto insurers advised to provide incentives
Insurers should consider rewarding policyholders if they obey speed limits, which would reduce traffic accidents, deaths and injuries, and the resulting auto claims and health coverage costs, says James Bliss, an Old Dominion University professor and one of the NHTSA study's key researchers.
It's too soon to tell if insurers would adopt such a plan, and if they did, how it would work. One option could be predetermined bonuses to drivers who don't speed , similar to Allstate's "Safe Driving Bonus Check" of up to 5% of premiums for every six months of accident-free driving.
Another option could be a discount on premiums, similar to how pay-as-you-go, or usage-based insurance, policies work. While pay-as-you-go (PAYG)depends on drivers plugging a device into their cars to monitor performance, ISA technology in the future would likely be installed in new model cars as a standard crash-avoidance featureDrivers would likely use either ISA technology or a usage-based system, but not both, because both monitor speed.
The pay-as-you-go roadmap
The study's results do seem to mirror the pay-as-you-go model - a hot trend in the auto insurance industry. Under PAYG, insurers give qualifying motorists premium discounts -- as much as 30 to 40% in some cases -- by installing devices in their cars that track driving habits and mileage. The safer and less you drive, the bigger the discount, according to insurers. (See: "As economy sinks, pay-as-you-go insurance soars.")
PAYG is clearly gaining traction, but it does have critics. Privacy advocates question how the gathered information will be used and some participants have complained that brake monitoring is too sensitive and reduced the amount of their promised discount.
Here's what three of the major insurers offer:
Progressive's Snapshot: The way it works is typical:You plug in the device, which then tracks time of day and vehicle speed, miles driven and how often you brake hard. Richard Hutchinson, the company's general manager of usage-based insurance, says savings could reach 30% for the most conscientious motorists. The device must be installed for at least 30 days to create a driving profile.
State Farm's Drive Safe & Save and In-Drive: Drive Safe & Save requires an OnStar subscription. State Farm receives odometer readings from OnStar every 30 days and, after six months, adjusts your premium to reflect the mileage. The company says discounts usually range from 10 to 50%. The insurer also offers In-Drive, which requires a plug-in to track time of day and vehicle speed, miles driven and how often you brake hard. Discounts can reach 30%, according to State Farm.
Allstate's Drive Wise: A plug-in device records the usual motoring statistics, which are used to determine if customers qualify for a 10% discount for the first policy term. If drivers maintain safe motoring habits and low mileage during subsequent terms, savings can go as high as 30%, the company says.
Other insurers with some version of PAYG include The Hartford, Travelers, Esurance, Safeco and GMAC Insurance.
The original article can be found at Insurance.com:Will insurers soon pay us not to speed?