Will Google's Alphabet Spell Innovation?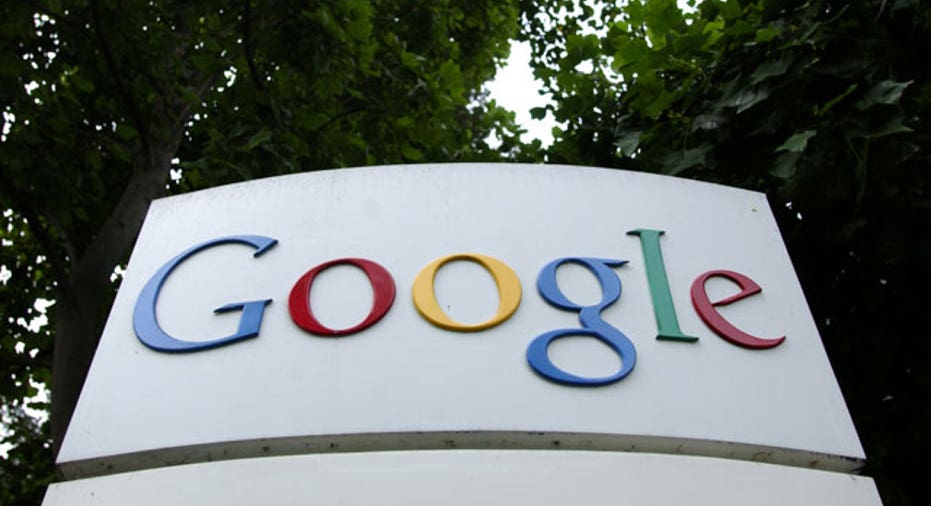 "There are organizations out there that have millions of employees. That's a factor of a hundred, basically. So imagine what we could do if we had a hundred times as many employees. Anything is scalable." – Google CEO Larry Page
Larry Page began yesterday's announcement by reminding everyone what he and Sergey Brin wrote 11 years ago in the founders' letter of Google's IPO registration, "Google is not a conventional company. We do not intend to become one."
He wasn't kidding. This week's letter revealed a new operating structure that will make Google a wholly owned subsidiary of a new public holding company, Alphabet Inc.
Google will include search, ads, maps, YouTube, Android and related tech while its far-flung endeavors – Calico, Nest, Fiber, Google Ventures, Google Capital, and Google X – will become Google's siblings under parent Alphabet.
Page will be the holding company's chief executive, Brin will be its president, Eric Schmidt will be executive chairman and Google's head of products, Sundar Pichai will become the search company's new CEO, reporting into Alphabet.
No, you're not the only one who checked the calendar to make sure it's not April Fool's Day. This is for real and it's not as far-fetched as it sounds. Page aims to make Alphabet the tech version of Warren Buffett's Berkshire Hathaway – a diversified holding company that invests in innovative ideas that can change the world, more or less.
The 42-year-old billionaire talked about his vision for taking Google far beyond Internet search nearly three years ago in a Wired interview, saying, "There are organizations out there that have millions of employees. That's a factor of a hundred, basically. So imagine what we could do if we had a hundred times as many employees."
He went on to say, "Anything is scalable."
The thing is, that's far from true. Scaling a company made up of synergistic products or businesses is, in itself, extremely difficult. Profitably scaling a holding company is even more challenging, which is why they're so rare. In any case, there has to be some material reason for the whole to be greater than the sum of its parts.
Without product synergies, the holding company must have a competency in picking winners that makes its holdings better off under the parent company than on their own. And therein lies the rub. The big question is "Does Alphabet have some sort of DNA that will enable it to extend its expertise beyond Google's core business?"
Said another way, will Alphabet spell innovation?
While Page sites Google Maps, YouTube, Chrome and Android as ideas investors might have thought were crazy at the time but now have over a billion users, he neglects to mention that all those products are well within Google's current wheelhouse. They're all software used on computers. And none of them are examples of Alphabet's potential.
Perhaps that expertise is extendable to the much talked about self-driving car, Google Glass or smart home device maker Nest. But what about the company's increasingly diverse investments in Space X satellites, hot-air balloons, fiber networks, wireless Internet service, robotics, wind power, drone delivery service, neural networks, and yes, even car insurance?
More concerning, what about its growing laundry list of life science moon shots?
What about Baseline Study, the ambitious project to collect and map genetic and molecular data from hundreds if not thousands of people? What about Calico Labs, the research institute to combat aging? What about the cancer-detecting nanoparticles, glucose-measuring contact lenses and tremor-cancelling food utensils?
What's the synergy, the competency, the glue, the DNA that makes Alphabet more than just a disparate collection of projects and companies?
Warren Buffett's expertise is investing. Berkshire Hathaway is far more than just a diversified holding company that owns GEICO, Duracell, See's Candies and Benjamin Moore Paints. It's an investment portfolio that includes big stakes in American Express, Coca-Cola, IBM, Wells Fargo and the newly formed Kraft Heinz Company.
Investors put their money in Berkshire Hathaway's hands because they believe the company has a recipe for investing in exceptional executives and companies that together make a well-diversified portfolio that, over time, will outperform broad market indices. And it has.
Clearly, Page et al have a grandiose vision that they can choose and capitalize innovative ideas the way Buffet and company runs their portfolio. But with just one proof point – that being Google – it's not at all clear that the overblown structure of a diversified holding company is worth the high risk and executive overhead.
One thing's for sure. Successful large, diversified holding companies are a rare breed. And Google has left the safety of being the web search ad leader for a high-risk corporate structure. Time will tell if that unconventional move was savvy or folly.