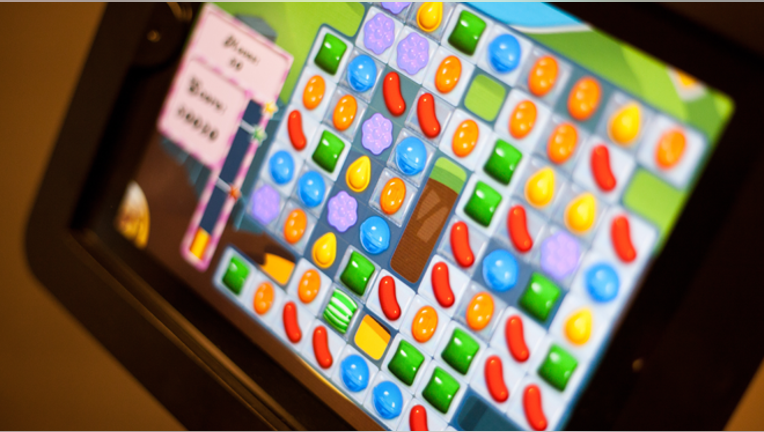 Twitter (NYSE:TWTR) is a quickly-growing marketing force recognized around the world, while little-known King Digital Entertainment makes an addicting mobile game.
Despite the considerable gap in name recognition, a recent analysis of financial efficiency reveals the maker of "Candy Crush" is a significantly more mature company than either Twitter or Zynga (NASDAQ:ZNGA) were when they went public.
While King still needs to prove an ability to replicate its "Candy Crush" success, the mobile game maker's impressive financial performance and consistent profitability suggest it has more room for error than some of its peers.
"It's pretty exciting for the market to get to see a company that is well-positioned at their IPO versus companies like Twitter that are more immature," said James Gellert, CEO of independent research firm Rapid Ratings.
King plans to list its shares on the New York Stock Exchange later this month and is seeking a valuation of up to $7.6 billion, which is higher than the market caps of well-known companies like Nasdaq OMX Group (NASDAQ:NDAQ), Goodyear Tire & Rubber (NYSE:GT) and PetSmart (NASDAQ:PETM).
Already Profitable
Citing King's high levels of profitability, strong cost structure and solid sales performance, Rapid Ratings gives the mobile game maker a lofty financial health rating (FHR) of 86, which suggests a "very low risk" of default.
By comparison, mobile game maker Zynga sports a low rating of 18 and still-unprofitable Twitter is at just 16, leaving both companies in the "very high risk" group. Rapid's FHR score of 0-100 aims to evaluate credit risks and is calculated based on publicly-disclosed financial metrics.
"The stark difference is that King is profitable," said David Menlow, president of IPOFinancial.com, who cautioned the company will likely have trouble repeating the success generated by its blockbuster game.
Gellert notes King generated profits even before the launch of "Candy Crush", which has lifted the company to much faster growth.
"They were able to absorb the new success and capitalize on it to become even more profitable on a percentage basis. That's a sign of a healthy company," said Gellert.
King Games Played 1.2B Times a Day
King generated $1.9 billion of revenue in 2013, easily trumping the $664.9 million hauled in by Twitter and $873.3 million from Zynga. Likewise, King's 2013 net income of $567.6 million looks strong compared with the $645.3 million lost by Twitter and $37 million lost by Zynga.
King's IPO prospectus reveals an average of 128 million daily active users played the company's games more than 1.2 billion times per day as of December 2013. In addition to "Candy Crush," King's roster of games include "Pet Rescue Saga" and "Farm Heroes Saga."
According to Rapid Ratings, the average FHR of companies at the time of their IPO was 63.2 in 2013, although tech companies skewed lower at just 41.
"It's a business dominated by luck."
To be sure, a low financial health rating doesn't necessarily correlate with poor stock performance. Cyber security firm FireEye (NYSE:FEYE), for example, sported an FHR of just 17 when it went public in September 2013, but its shares have surged 300% from their IPO price of just $20.
Despite concerns that Twitter's financial metrics mirrored those of dotcom-era IPOs, the micro blogging platform is trading 110% above its November 2013 IPO price of $26.
Can King Clone 'Candy Crush?' 
King's superior financial position won't necessarily translate to instant success, especially given the unpredictable and seemingly arbitrary nature of the gaming space.
"It's going to be hard not to view King as anything but a one-trick pony because they will have the difficulty of trying to duplicate 'Candy Crush,'" said Menlow.
One potential drawback to King's relative financial strength is it may cause Wall Street to place unrealistic expectations on the company.
"If all of these other companies are not making money and you've got King showing great numbers, the valuation model is going to be adjusted accordingly. There's your benchmark. Once you have it, can you maintain it?" said Menlow.
The memory of Zynga looms large. Zynga's December 2011 IPO valued the game maker at $7 billion, but it failed to live up to the hype amid quickly-shifting user habits. Zynga's shares are currently trading about 45% below their IPO level.
"What's the life cycle on 'Candy Crush?' When does it become a little too much for people?" asked Menlow, who admits becoming "very obsessive" about playing the mobile game and compared it to "the legal sugar addiction for diabetics."
Gellert agrees that King still has "a lot to prove," especially as the blockbuster game inevitably loses popularity. Still, he said King's "past success should be a good indicator of management's ability to effectively cope with the changing environment."
"It's a business dominated by luck. Unless they can come up with something that hits the pond with as big of a splash as the rock that was 'Candy Crush,' there is going to be institutional doubt" about the future of King, said Menlow.