Will BofA Soon be Your Landlord?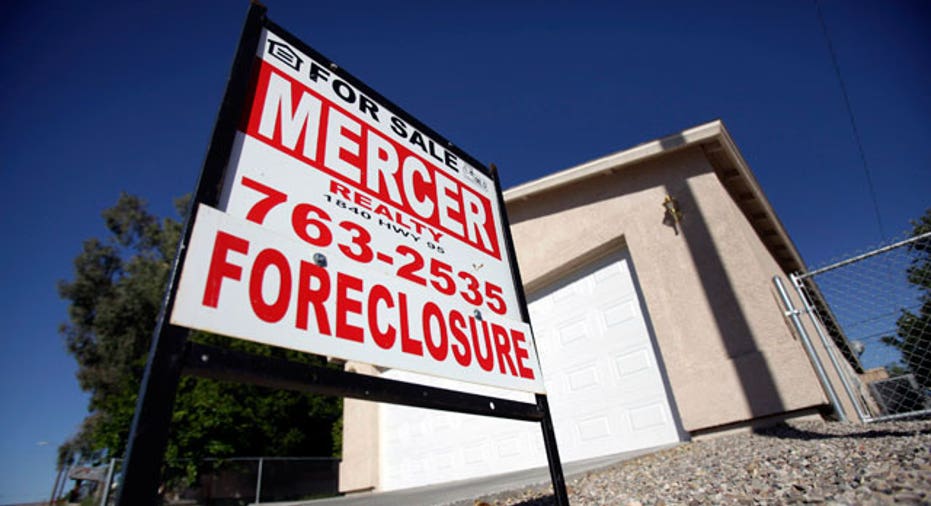 Bank of America (NYSE:BAC) is testing a new program that would help people keep their homes in the face of foreclosure by turning their mortgage into a lease.
The "Mortgage to Lease" pilot program, which launched this week, enables the bank to acquire homes on the verge of foreclosure and have the existing tenant sign a lease to rent the home at market price. Still in testing, the bank will offer the service to less than 1,000 customers in Arizona, Nevada and New York, which have all been hard hit by the collapse of the housing market.
It has already started sending letters to pre-selected people who meet certain criteria, such as high loan balances or delinquency for more than 60 days. For now, it is not accepting volunteers.
The pilot will help determine whether the switch to rental from homeownership in the face of foreclosure is something that will be supported by customers, according to BofA legacy asset servicing executive Ron Sturzenegger.
"When homeowners are struggling to make payments, owe more on their mortgage than their home is worth and face certain foreclosure, one of their greatest anxieties is the transition process they face in moving from their home," he said in a statement.
Under the program, participants will transfer title to their properties to the bank and have their outstanding mortgage debt forgiven. They will be able to lease their home for up to three years at or below the current market rental rate, which will be less than the existing mortgage payment.
Bank of America will initially retain ownership of the properties, working with property managers to oversee them. It will eventually transition them to investor ownership.
If the pilot is successful, Bank of America said it could evolve into a more broadly-based program, possibly utilizing selected real estate investors who would purchase properties that meet certain specifications and keep the previous homeowners in place as tenants.
The play by Bank of America is interesting given its recent experience with mortgages. The company has been sued for mishandling mortgages after it acquired the nation's biggest lender, Countrywide, in 2008 just before the market turned sour.
"I can understand the humanitarian aspects of it … but BofA has struggled servicing the loan, how the heck do we think they're going to do when they now become the landlord," Mortgage Banking Solutions president, David Lykken, told FOX Business.
The pilot, he says, only delays a rebound.
"We have a healthy market that's trying to recover, we're nearly there, let's get this property moved on and into new homeownership," Lykken said.