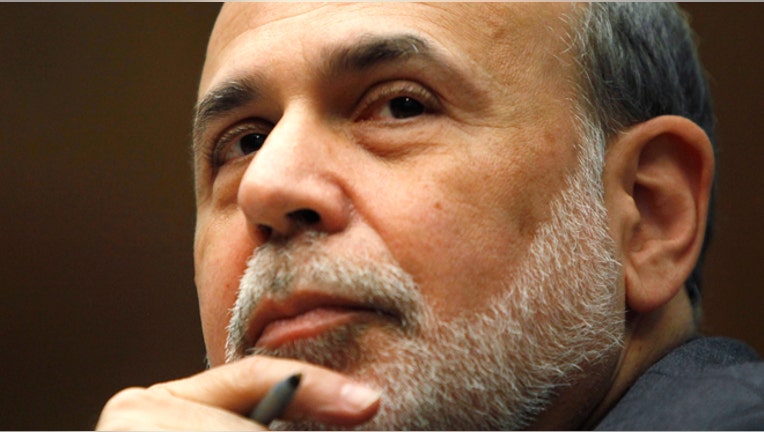 As Janet Yellen prepares to become the first female Fed chief, Ben Bernanke must be thinking about   what's next for him after a whirlwind eight-year term at the world's most powerful central bank.
Bernanke, 60, has been mum on the topic, leaving observers guessing whether he will end up jumping into the private sector, the academic world, or set a different course entirely.
What's clear is Big Ben won't need to spend much time polishing his resume as his services will clearly be in big demand from a wide spectrum of organizations.
"It really is a question of what he wants to do. It's his choice," said Ernie Patrikis, former general counsel at the New York Federal Reserve and now a banking partner at White & Case.
Bernanke, who grew up in South Carolina and has family in North Carolina, has told colleagues he has not decided what he wants to do.
"I think for the immediate future, my wife and I, I believe, will stay in Washington for a bit of time," Bernanke told a reporter last month during his final Fed press conference.
Time to Relax?
During that time in Washington, Bernanke may be able to take a moment to reflect on his tumultuous tenure leading the central bank, which some people believe may rank him among the greatest Fed chiefs in history.
"Short term, why not just step back and take a deep breath? If I were he, I'd like one year out of the pressure cooker just to relax. He's been on a helluva ride," said Patrikis.
This may also give Bernanke an opportunity to write a book about his experience at the Fed, though he hardly seems like the type to write an explosive kiss-and-tell novel.
Jon Hilsenrath, a Wall Street Journal reporter who is believed to have close ties to Bernanke, recently told FOX Business he believes Bernanke will definitely write a book.
"He's not a terribly wealthy guy. He's got a fairly big mortgage on his home on Capitol Hill. I think he's going to cash in on this," Hilsenrath said.
If Wall St. Calls, Will Bernanke Answer?
After that, Bernanke's future appears to be more wide open. It seems obvious that Wall Street will come calling, but it's less clear whether Bernanke would or even could entertain lucrative offers from the industry he helped craft a rescue for during the crisis.
"He never struck me as someone who is overly motivated by money -- other than studying it."
From the banks' perspective, Bernanke's wealth of knowledge about the inner workings of the Fed would be invaluable.
"Who better than he would be able to guess what Fed policy would be, and what the effects of tapering would be?" said Richard Sylla, an economist and financial historian at NYU.
But people who have closely watched Bernanke's career believe a future on Wall Street, especially at a Fed-regulated bank, is unlikely.
"Taking over a major bank just doesn't seem right," said Patrikis. "These chairmen have been class acts and always handled themselves in ways to avoid even appearances of conflicts of interest. You don't put yourself in a situation where it hurts the reputation of yourself and the Fed."
Volcker, Greenspan Chose the Banking Route
So what did other Fed chiefs do after leaving office?
At the conclusion of his eight-year tenure at the Fed, Paul Volcker went to work as an elder statesman at boutique investment bank Wolfensohn & Co., which wasn't regulated by the central bank.
Volcker, who led the Fed's successful fight against double-digit inflation, also served as a corporate director at Prudential (NYSE:PRU) and Bankers Trust, which bought Wolfensohn. Volcker also did some ad-hoc public service work.
Alan Greenspan, who left the Fed in 2006 at the apex of his career, first went on the paid speaking tour and launched his own economic consulting firm, Greenspan Associates.
Later, he wasn't shy working for big financial players, serving as an advisor to bond heavyweight Pimco, Deutsche Bank (NYSE:DB) and even hedge fund Paulson & Co., which made billions off the housing bust that Greenspan's Fed helped fuel.
Back to Princeton?
But Fed watchers believe Bernanke will likely resist the lure of a big payday at a financial firm.
"He never struck me as someone who is overly motivated by money -- other than studying it," said Tony Fratto, who worked with Bernanke during his tenure in the Bush White House and Treasury Department.
Fratto believes Bernanke is likely to return to the academic world, where he studied the Great Depression before being plucked from Princeton University by President George W. Bush.
"He's an educator. He cares deeply about helping people understand the policy and economic outlook," he said.
Edwin Truman, a former Fed official and currently a senior fellow at the Peterson Institute for International Economics, suggested Bernanke could spend time working at a think tank like the Brookings Institute, where he held a public event on Thursday.
In the end, it seems likely Bernanke will have a wide range of options on his plate for the next stage of his career.
"There will be a lot people who will seek his insights and will be willing to pay him for those insights," said Fratto.