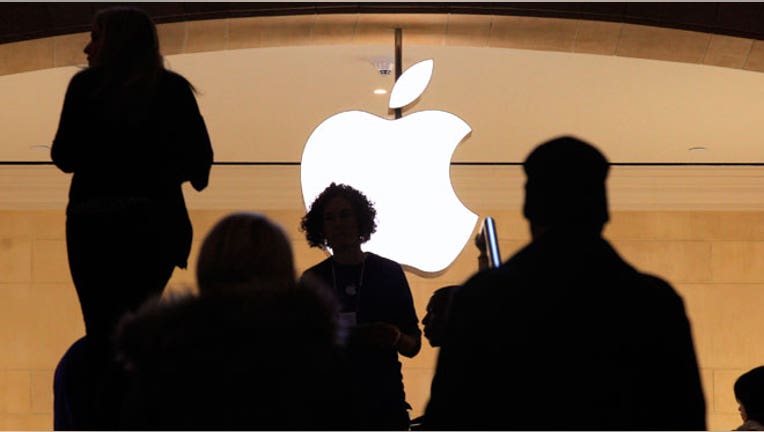 Already the world's most valuable company, some believe Apple (NASDAQ:AAPL) could eventually be worth $1 trillion as its shares cruise into quadruple-digit territory.
On the heels of a slew of bullish calls about the iPad and iPhone maker, an analyst at Topeka Capital Markets this week became the first to set a price target above $1,000 on Apple.
According to Reuters, Topeka analyst Brian White set a 12-month price target of $1,001 on Apple in a research note initiating coverage of the Cupertino, Calif. company on Monday.
"Driven by an ever expanding portfolio of innovative products, a growing integrated digital grid, unmatched aesthetics and a brand that is able to touch the soul of consumers of all backgrounds, Apple fever is spreading like a wildfire around the world and we see no end in sight to this trend," White wrote, according to Reuters.
If the bullish prediction comes true, Apple would be on the verge of becoming the world's first ever $1 trillion company. At $1,001 a share, Apple's market capitalization would stand at an incredible $935 billion, up from just over $575 billion today.
To put it into perspective, a $935 billion market cap would tower over the combined valuations of tech heavyweights Microsoft (NASDAQ:MSFT) ($270 billion), Google (NASDAQ:GOOG) ($210 billion), Intel (NASDAQ:INTC) ($141 billion) and IBM (NYSE:IBM) ($242 billion).
Buoyed by the $1,000-a-share call, shares of Apple rallied to another all-time high on Tuesday, recently trading up 1.75% at $629.20. The Topeka Capital Markets price target implies a 61.8% surge from Monday's closing price.
This isn't the first time that Wall Street has been buzzing about the prospects of Apple trading in four-digit territory. Last month Morgan Stanley (NYSE:MS) set an end-2013 price target of $960 on Apple.
The median price target on Apple is just below $700, according to Thomson Reuters.
Market watchers have been amazed at the breakneck speed of Apple's recent ascent. Shares of Apple traded as low as $310.50 last June, meaning they would more than triple from that level if they hit $1,000.
The Apple surge really began to pick up steam after it shocked Wall Street in late January with blockbuster quarterly results. The company generated all-time record sales of iPads, iPhones and Macs, enabling it to double profits and haul in $46.3 billion in revenue.
The good news hasn't stopped as Apple has since seen enormous demand for its third generation of the tablet iPad and unveiled plans to begin paying a modest dividend for the first time ever.
Apple's 53% surge so far this year has allowed it to blow past ExxonMobil (NYSE:XOM) in the battle over the world's most valuable company. Once neck and neck, Apple is now worth about $167 billion more than Exxon.
Apple's shares are also now on the verge of passing those of rival Google.