Will a Former Yahoo End Up Running Yahoo?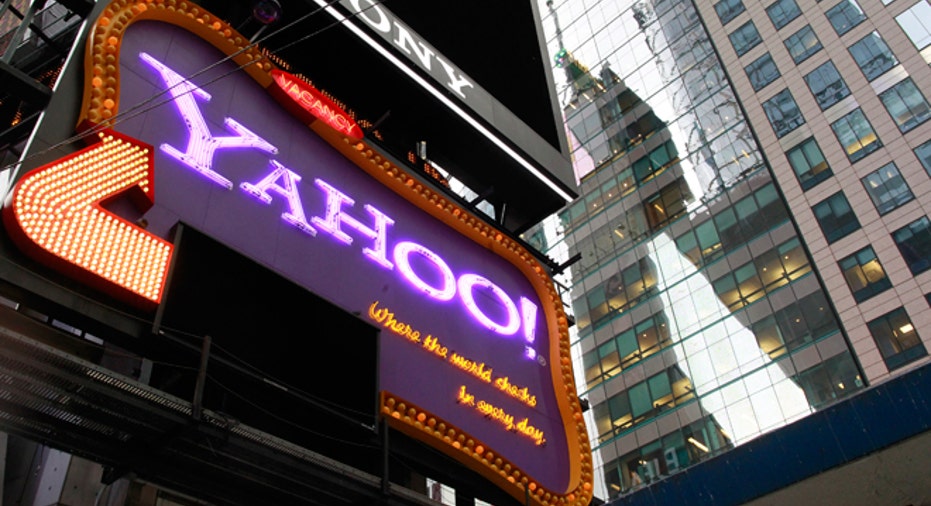 Like a frenzy of sharks that smell blood in the water, an incestuous group of former Yahoo executives are involved in several investment groups bidding to acquire the Sunnyvale company's core Internet assets.
Warren Buffett will provide financial backing to one group led by Quicken Loans chairman and Cleveland Cavaliers owner Dan Gilbert. Advisors of the group include former Yahoo executives Dan Rosensweig and Tim Cadogan, both of whom have current CEO gigs with Chegg and OpenX, respectively.
But former Yahoo CFO, EVP and president Sue Decker sits on the board of Buffett's Berkshire Hathaway, in addition to Costco and Intel. After the way things ended for her and former Yahoo CEO Jerry Yang – who botched a sweet Microsoft acquisition – perhaps she'd be interested in a little redemption. Who knows?
Another pair of bidders, Bain Capital and Vista Equity Partners, have teamed up with former Yahoos Bill Wise, Ken Fuchs and Ross Levinsohn, who actually preceded Marissa Mayer as acting CEO of the Internet company. Since being passed over, I'm not sure that Levinsohn has ever stopped pining for the full-time gig.
In December of 2014, SunTrust analyst Bob Peck made a case for Twitter to oust then CEO Dick Costolo (who didn't see that coming?) and replace him with Levinsohn. Two weeks later, Peck and Levinsohn were heard making a strong case for Twitter to buy Yahoo, potentially closing the circle for Levinsohn. Coincidence? I don't believe in coincidences. Never mind that the deal made no sense whatsoever.
Levinsohn currently sits on the boards of a few media companies, but does not have a full-time job. I'm sure he'd be interested in running Yahoo.
Verizon is widely viewed as the suitor to beat, owing to its financial clout, strategic interest in monetizing video content through mobile advertising, and synergies between Yahoo and AOL, which it acquired for $4.4 billion last June. But a year earlier, AOL CEO Tim Armstrong and Mayer were rumored to be in merger talks, which obviously broke down.
Private equity firms TPG and Sycamore Partners are also reportedly in the second round of bidding for Yahoo, according to Recode.
If you're wondering why anyone would be interested in acquiring the beat down assets of such a beat up company, that's a very good question. Revenues from Yahoo's core search and advertising businesses have been flat for years and took a nosedive last quarter. Its share of the worldwide digital ad market is a paltry 2.0%, and just 1.5% in the coveted mobile space, according to eMarketer. That's an embarrassment. And Mayer's much touted Mavens (mobile, video, native and social) businesses are actually decelerating.
Verizon's interest in Yahoo is entirely strategic. The combination with AOL is by no means a winner, but it does help the wireless telecom company achieve a bit more scale in mobile advertising and Yahoo's ad technology doesn't hurt. Once combined with AOL, I'd be surprised if the deal isn't immediately accretive.
I'm guessing that the Bain/Vista team is banking on a typical private equity play: take it private, cut expenses, reposition the company, pray for some topline growth and make a bundle on an IPO.
I have no idea what Gilbert's interest is, but the guy's worth billions and he does have investments in some relatively small technology-based businesses. Maybe he's one of those longtime Yahoo users who thinks it's a great brand. Besides, everyone with more money than they know what to do with seems to want to own a media company … even a dying one.
One thing is certain: the board has changed its posture on the prospects of selling the company's Internet assets, and that's a very smart move and a good one for investors.
When Yahoo began entertaining bids, it appeared to be going through the motions, preferring instead to execute a crazy reverse spinoff and let Mayer continue with her second or third strategic plan and four plus year turnaround attempt. But ending the proxy battle with Starboard Value and adding CEO Jeffrey Smith and three other independent directors to the board changed all that. 
It'll certainly be interesting to see who winds up with Silicon Valley's perpetual purple Internet patsy, and if any former Yahoos end up running the show. My money's on Verizon and AOL chief Tim Armstrong getting the nod, but your guess is as good as mine. In any case, it seems as if Mayer's joyride will soon come to an end.