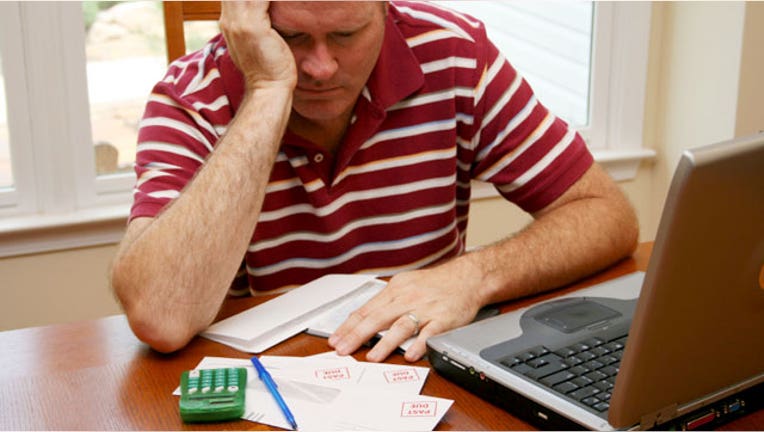 Dear Bankruptcy Adviser,
I have more than $60,000 in credit card debt and have a house with my wife. She is currently in school, so she does not have any income. She already has student loans and will continue to get student loans for one more year to complete her education. I want to file bankruptcy on my own. She still needs to qualify for student loans, so it is important that my filing Chapter 13 doesn't affect her credit at all. Is this possible?-- John
Dear John,
Yes, one spouse can file without the other. This is done all the time. The most common time to file one spouse only is when you have just gotten married and one spouse is burdened with unmanageable amounts of debt. But I can see why you would consider this option here. She should not see any negative marks on her credit as long as her name is not on any of the accounts included in your bankruptcy.
Before you file, please note that you have to qualify your household for bankruptcy. It is not reasonable for one spouse who has no income to file bankruptcy on debt while the other spouse is earning a substantial income. In your case, you may need to include any "living expense" student loans. Some people take out loans for daily expenses beyond tuition and books. This money is considered income for bankruptcy, although not for income tax purposes.
That being said, your wife should be able to qualify for some student loans without any credit check or your signature. In fact, I would insist she qualify without your involvement. I do not think anyone should co-sign on student loans for a spouse. If the spouse cannot qualify on his or her own, you ought to consider other options.
Your wife should be looking into two types of student loans to pay for tuition, books and living expenses: federal loans and private loans. But don't forget to look into grants and scholarships to help with the costs.
It is hoped the federal loans are enough so you can avoid private loans. These loans carry high, fluctuating interest rates and are more like taking out a personal loan from a finance company. The difference is that unlike finance company loans, these loans are practically impossible to eliminate. Short of faking your own death, these loans will likely be with you until you pay every single penny.
I have seen too many clients dealing with ruined credit and garnishments because of private student loans. Even worse, many of the same clients cannot find work in the field they studied.
I hope I have answered your question while using my own experience to field a few questions I anticipate could arise in the future. You can file without her, and it should have no impact on her ability to obtain student loans. If your name and signature is required to qualify her for the loan, I would suggest finding another way to pay for her education.
Bankrate's content, including the guidance of its advice-and-expert columns and this website, is intended only to assist you with financial decisions. The content is broad in scope and does not consider your personal financial situation. Bankrate recommends that you seek the advice of advisers who are fully aware of your individual circumstances before making any final decisions or implementing any financial strategy. Please remember that your use of this website is governed by Bankrate's Terms of Use.