Wi-Fi Offerings on Jets Set to Rise as Rules Relax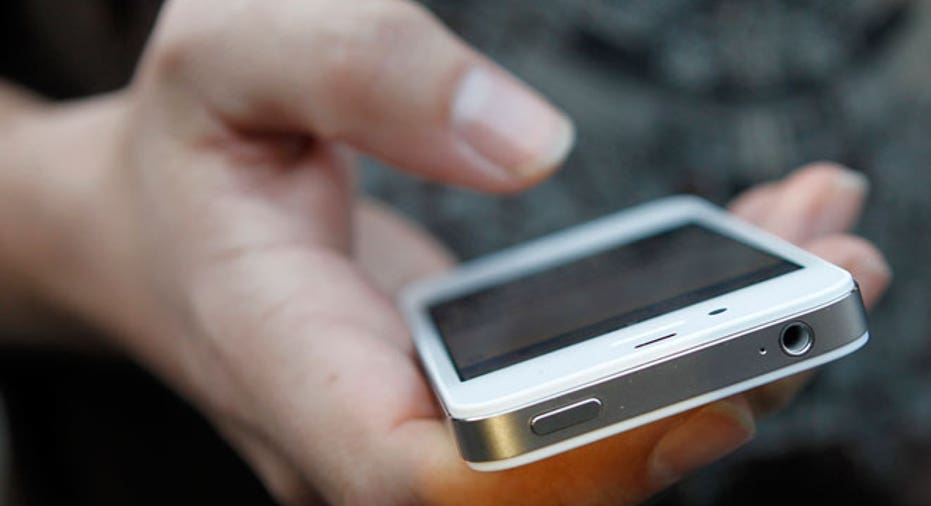 Penetration of cellular connectivity and Wi-Fi on commercial flights is expected to exponentially increase as airlines continue to ease rules on in-flight mobile device use.
The number of aircraft providing either type of connectivity will reach 4,048 by the end of 2013, representing 21% of the global fleet, according to new data from IHS (NYSE:IHS).
The data come a day after U.S. flight-safety regulators relaxed rules on personal electronic devices, allowing passengers to use their phones and tablets on airplane mode from gate-to-gate for everything from reading to playing games.
Penetration on planes has risen from just 12% in 2011 and 15% in 2012. It is expected to reach 50% by 2022, offering an untapped market for service providers like Verizon Communications (NYSE:VZ) and AT&T (NYSE:T).
"The proportion of passengers actually connecting to wireless services on board is still very low, average in the single-digit percentages," said Heath Lockett, senior analyst for aerospace at IHS. "The great challenge for airlines now is to inform passengers of the services they offer and to get them to pay for access."
Several airlines have already publicly announced plans to submit proposals to the U.S. Federal Aviation Administration to allow mobile device use.
Delta Air Lines (NYSE:DAL) and JetBlue (NASDAQ:JBLU) both claimed to be the first to submit plans on Thursday, while American Airlines said it was planning to submit the necessary documents on Friday.
"American is working closely with our regional partners to bring the same level of portable device access to regional customers by the end of the year," American said in a statement.
Of the two types of connectivity, 75% of the projected 4,000 aircraft offering some type of connectivity services will offer Wi-Fi only, though more cellular services could come online down the road as carriers and regulators adopt more relaxed protocols.
This surge of Wi-Fi on planes isn't exclusive to the U.S. In fact, airlines around the world have already rolled out a variety of connectivity options, including in-flight services such as text and talk that remain banned in the U.S.
The FAA did not broach the topic of voice connection on planes because the issue falls under the jurisdiction of the U.S. Federal Communications Commission.
However, cellular connectivity has grown across the rest of the world, with IHS predicting that nearly 600 aircraft will feature the technology by the end of 2013.
Most passengers, it says, use smartphones for data and text services.
It remains unclear when and if the U.S. will adopt similar connectivity rules. An FCC spokesperson did not immediately respond to FOX Business about the issue.