Why Your Milk Could Be Making You Sick
One in four Americans say they have issues digesting milk—it's been so common that the percentage of lactose intolerant people is on a rapid rise. Today, over 40 million Americans have digestive issues from milk, roughly 33% according to the National Institute of Diabetes and Digestive and Kidney Diseases.
But one New Zealand based dairy company says it has a simple solution by bringing Americans back to cow's milk with their 'super milk.'
"There is this myth that there is a really high instance of lactose intolerance but in fact there is a much higher instance of A1 protein intolerance," Blake Waltrip, Chief Executive of the USA Region of a2 Milk Company tells FOXBusiness.com.
"Most people don't know that there are two kinds of proteins in milk. There's A1 and there's A2. What we found out through our research is that 25 percent of the population self-diagnosis themselves as lactose intolerant and they really aren't—in fact 20 to 25 percent of them are not even lactose intolerant, what they are is intolerant to the A1 protein."
The a2 Milk Company was founded in 2000 in New Zealand by Dr. Corran McLachlan, local scientist and entrepreneur, after he researched the science behind both proteins. Today, the milk is already the number one brand in Australia, where they have nearly 10 percent market share of the total fresh milk grocery market. The milk is also gaining popularity in New Zealand, China, and the U.K. And, their next target is the U.S.
"We started in California, where we're already in every major retailer there. We've also launched in Colorado, so we're building there. The goal is to expand this product on a national base by the end of 2017," says Waltrip.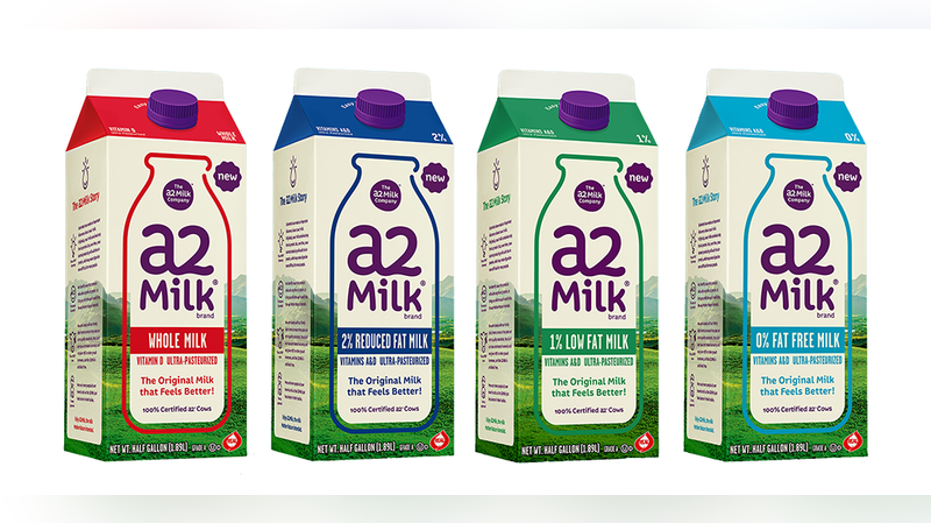 Waltrip is also hoping to revive the milk market. In recent years traditional milk sales have dropped by about a billion dollars with most consumers actually leaving milk and going to other alternatives.
However, the debate is raging on whether or not different proteins in milk are the root cause of an upset stomach.
"There has been a lot of resistance from the mainstream milk industry and they have tried hard to discredit the A1 beta-casein issue," said Keith Woodford, Professor of Agri-Food Systems at New Zealand's Lincoln University during an interview with FOXBusiness.com. He also authored "Devil in the Milk: Illness, Health, and the Politics of A1 and A2 Milk.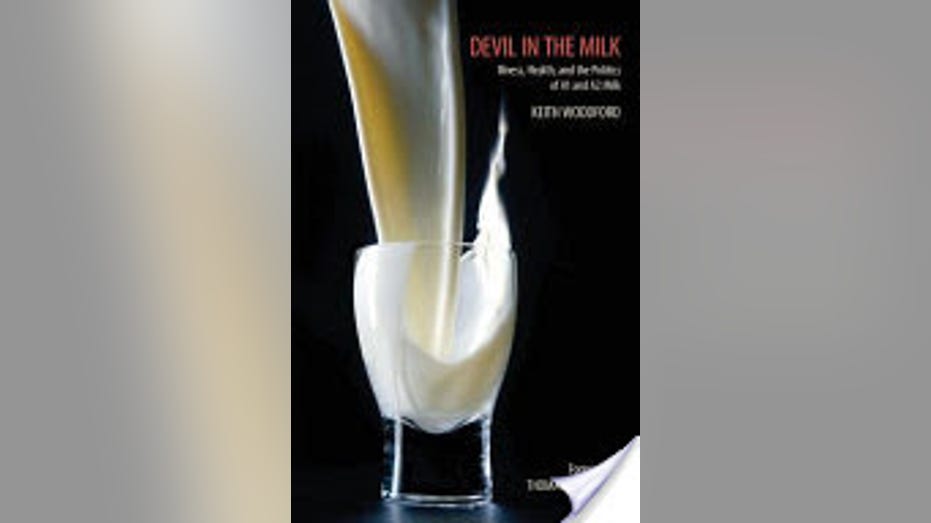 A1 proteins have actually been present in the milk of European-origin cows for some thousands of years as a result of a natural mutation. Waltrip says to think of it like different people's eye color.
"Some people have green eyes, some people have blue. Some cows have A1 proteins and some don't."
However Dr. Mickey Rubin, Vice President of Nutrition Research for the National Dairy Council, says today's milk in the U.S. likely has a 50/50 distribution of A1 and A2, although the proportion can vary with different cow breeds.
"At this point the science isn't strong enough to support that A2 proteins has benefits above and beyond the nutrition and health benefit of the cow's milk products already available," Rubin tells FOXBusiness.com. "It's an interesting scientific theory until there is more science to support it."